Honda launches 'RoadSync' App for motorcycles, which allows the use of Android functions
Honda launched in Europe the app 'RoadSync' for motorcycles, which allows the use of the main functions of its Android Smartphone.
The Honda RoadSync app is used with the 'Honda Smartphone Voice Control' system, which allows the use of the device through voice commands. For this, a Bluetooth headset on the helmet is required.
The 'Honda Smartphone Voice Control' system is available as standard equipment on the 2021 X-ADV, CB1000R and Forza 750, and as an option on the Forza 350 scooter.
This new system allows riders to control their smartphone using a wireless connection via Bluetooth between their smartphone and their compatible motorcycle or scooter.
Having downloaded the Honda RoadSync app, with a paired Android smartphone and a helmet-mounted Bluetooth headset (with audio input), riders will be able to:
Easily navigate to favorite places and local points of interest
Make and receive calls
Generate and respond to SMS text messages, as well as other messaging applications
Listening to music through a favorite streaming app
Check the local weather forecast for the day and, when using navigation, the weather forecast for your destination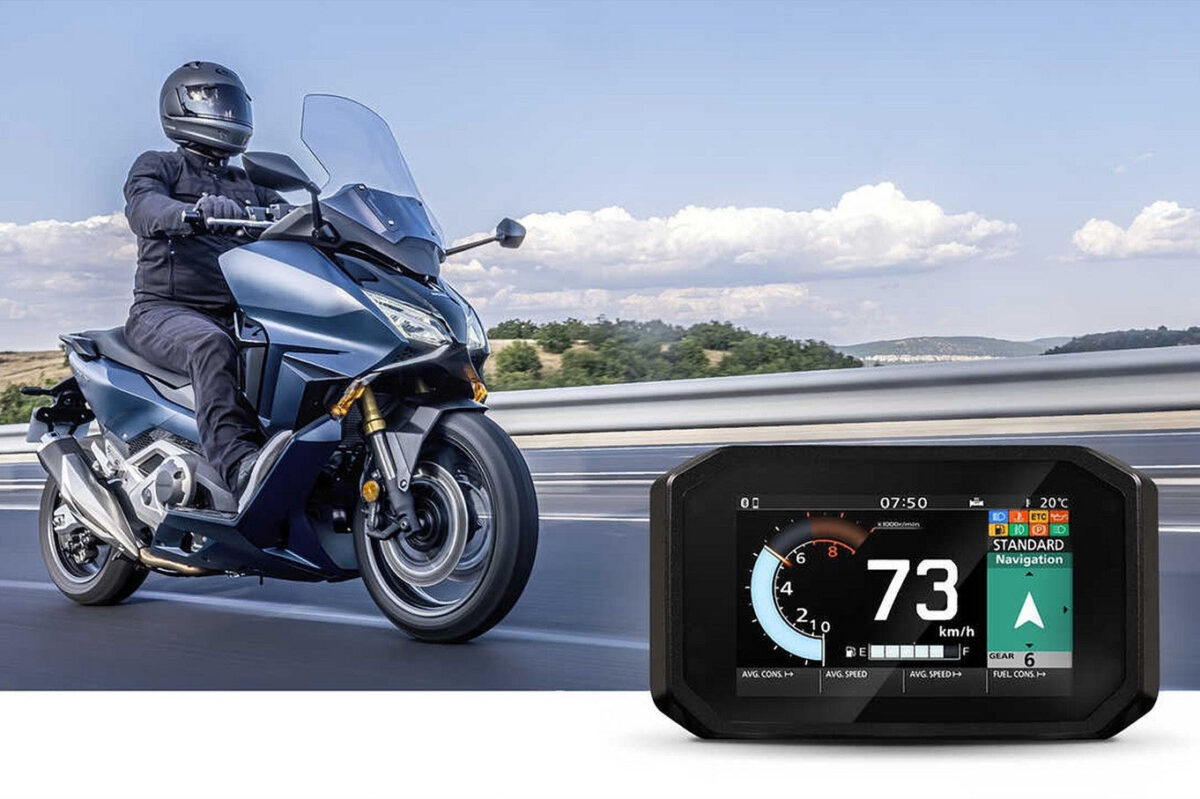 All the application's features are operated through a combination of voice input and a 4-way selector switch located on the left handlebar, allowing the pilot to safely store his smartphone in his pocket and remain fully connected.
Developed by Honda, the Honda RoadSync app will be launched across Europe, starting in December 2020, with availability in the United Kingdom, and the rest of the EU countries will receive it in 2021.
For complete details on the Honda smartphone voice control system and the Honda RoadSync app, visit www.honda.co.uk/HondaSmartphoneVoiceControlsystem.