Honda launches 2021 CMX1100 Rebel: Custom Bobber top of the Rebel line
Honda launched in Europe its new top of the Rebel line bike, the CMX1100 Rebel. This 1100cc custom bobber arrives with a classic design but full of technology, to compete with Harley-Davidson, Indian and, more recently, BMW.
The 2021 Honda CMX1100 Rebel is the largest custom motorcycle in the brand's Rebel line, which features the CMX300 Rebel and CMX500 Rebel. It features a classic traditional bobber design, evidenced by the slope of the fuel tank and the wide tires.
Some items are round, like headlight, turn signals and instrument panel, but arrive with built-in technology. The headlight, turn signals and lanterns are in LED and the instrument panel is in negative LCD.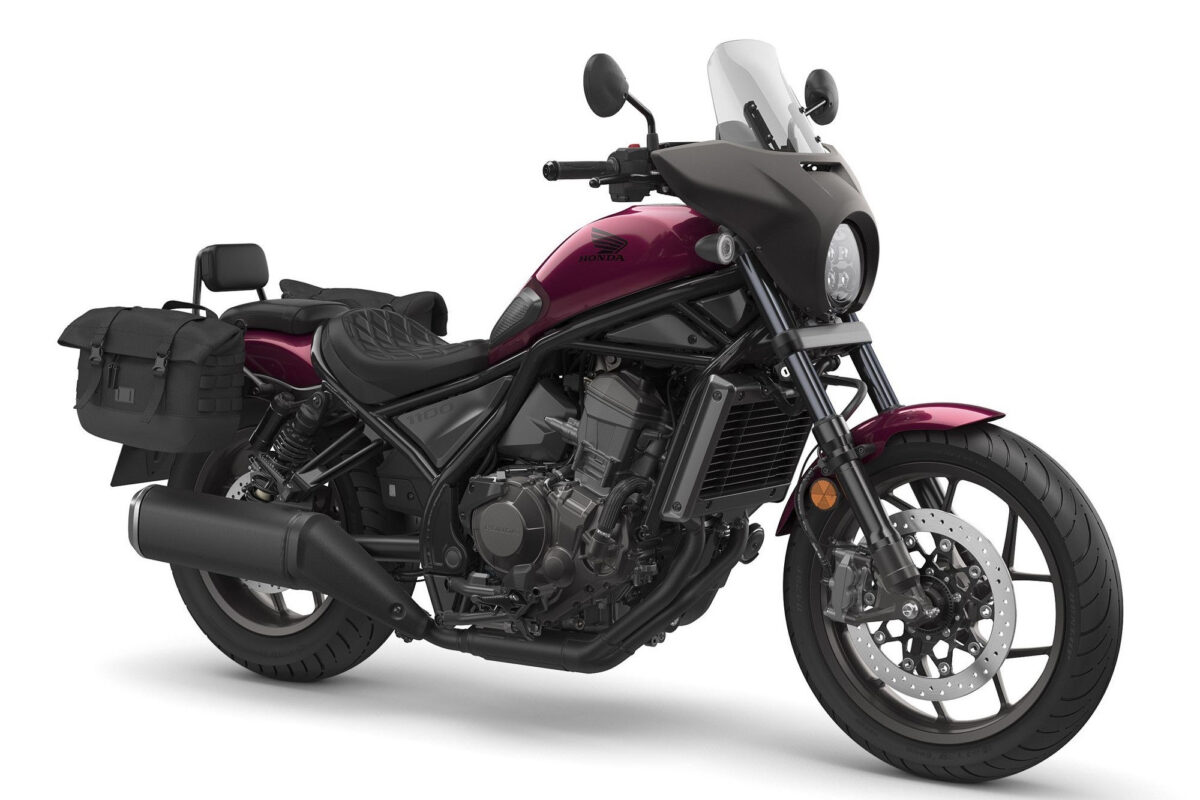 Mechanics
The 2021 Honda CMX1100 Rebel arrives with an engine based on that of the CRF1100L Africa Twin, but with a variety of important changes that completely changed its nature and feel to meet its new functions in this custom.
Compared to the Africa Twin, the CMX1100 Rebel is less powerful, but has superior operation at low and medium speeds, offering what is generally required in this type of model.
In the CMX1100 Rebel, the 2-cylinder parallel engine and 1,084 cm³ with liquid cooling, is capable of generating up to 85.8 HP of maximum power at 7,000 rpm and 10.0 kgfm / 100Nm of torque at 4,750 rpm.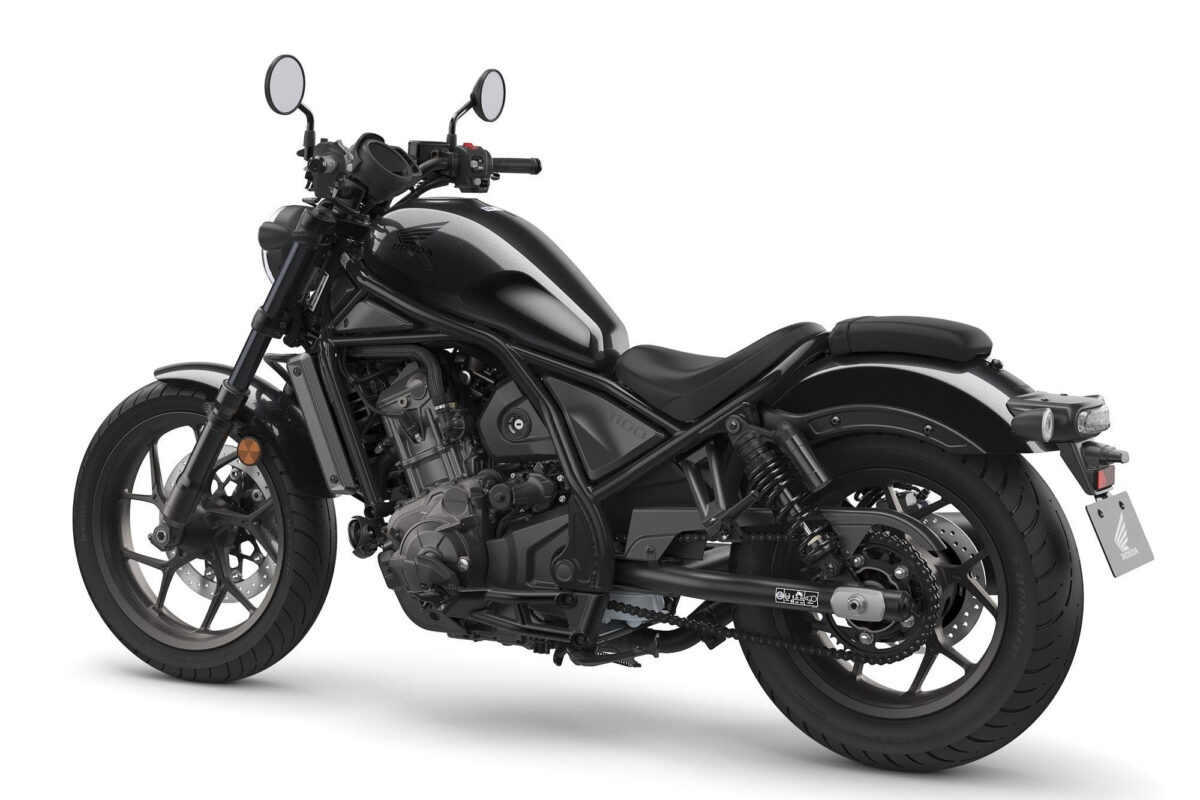 In addition, there is an electronic throttle 'Throttle By Wire' (TBW), 6-speed gearbox (with DCT – Dual Clutch Transmission gearbox option) and 13.6 liter fuel tank.
The chassis is the classic tubular steel, allowing a seat height of just 700mm. The front suspension is 43mm in diameter and the front brake disc is single and floating, 330mm, with monobloc radial mounting four-piston caliper.
The cast aluminum wheels feature 5 sporty 'Y' spokes and the tires are wide: 180 / 65-16 at the rear and 130 / 70-18 at the front.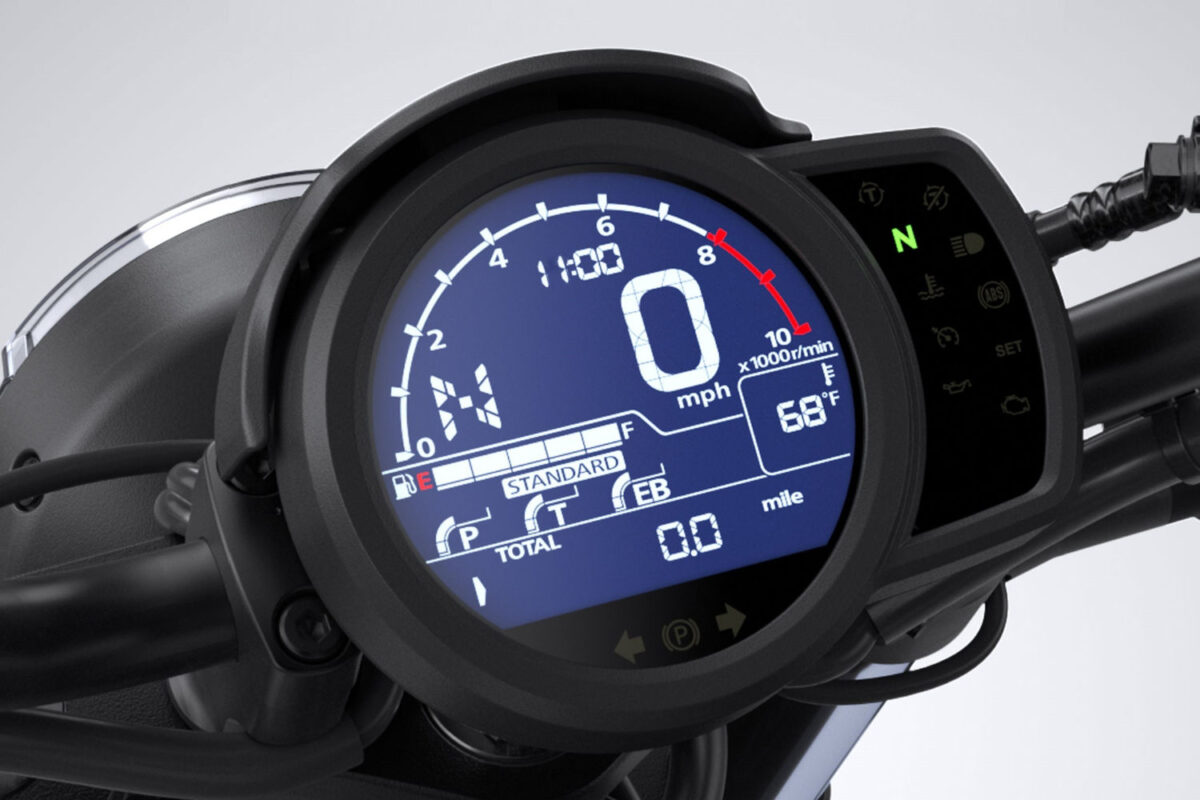 Technology
As mentioned, the Honda CMX1100 Rebel features an electronic accelerator, 'Honda Selectable Torque Control' (HSTC) traction and torque control and upright control (Wheelie Control).
In addition, there are 3 standard riding modes (Standard, Rain and Sport), and one user-defined (User).
The model offers as an option the automated double clutch DCT (Dual Clutch Transmission) gearbox, with the possibility of manual changes through triggers on the left handle.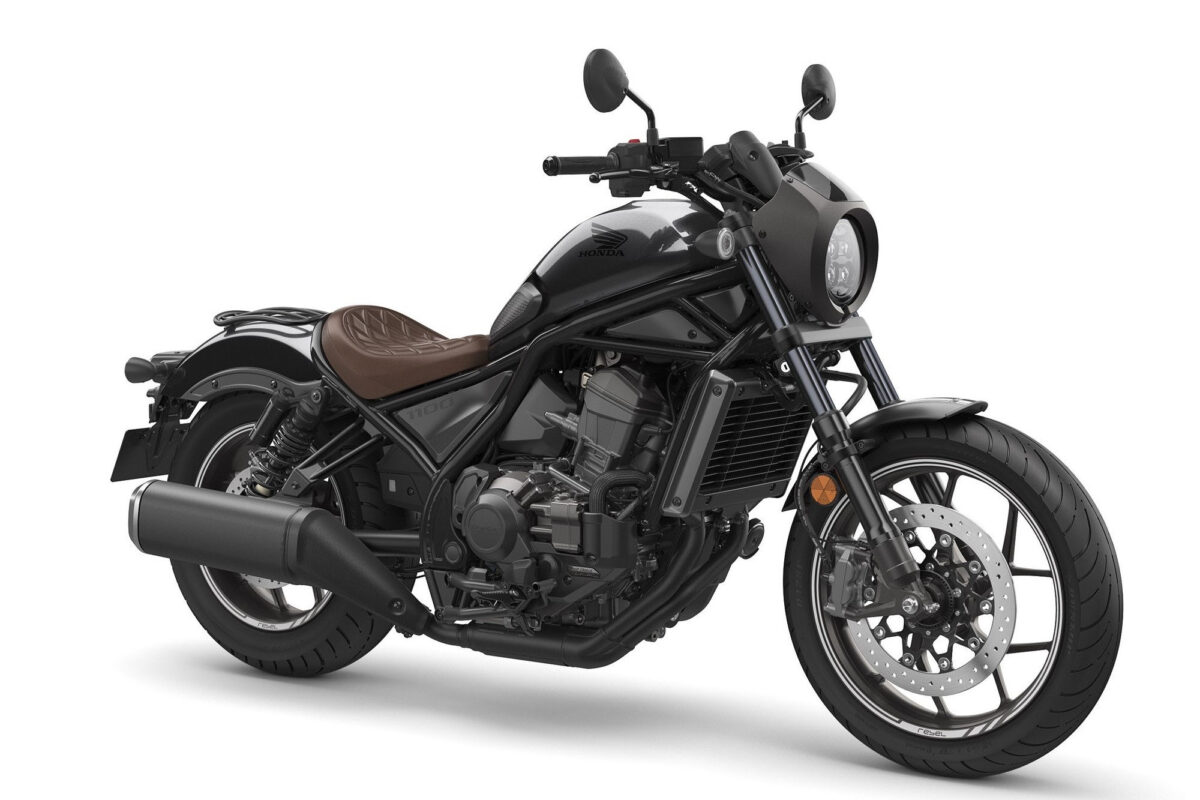 Finally, the new 2021 Honda CMX1100 Rebel hits stores in Europe in two color options: Bordeaux Red Metallic (Gunmetal Black Metallic) and Gunmetal Black Metallic.