2021 Kawasaki Ninja ZX-10R and ZX-10RR are revealed: new design and built-in wings
Kawasaki launched the 2021 model of the Ninja supersport ZX-10R and ZX-10RR, which arrive with a new design, aerodynamic improvements and wings embedded in the fairing.
The 2021 Kawasaki Ninja ZX-10R and ZX-10RR have a more aggressive design, with more defined angles, similar to the Ninja ZX-6R, Ninja 650 and Ninja 400, but with their particularities.
The headlights became smaller, with Full-LED lighting, allowing the use of small aerodynamic wings embedded in the side fairings. Looking at it for the first time, it is not easy to identify, but there is a small "tunnel" or such "wings".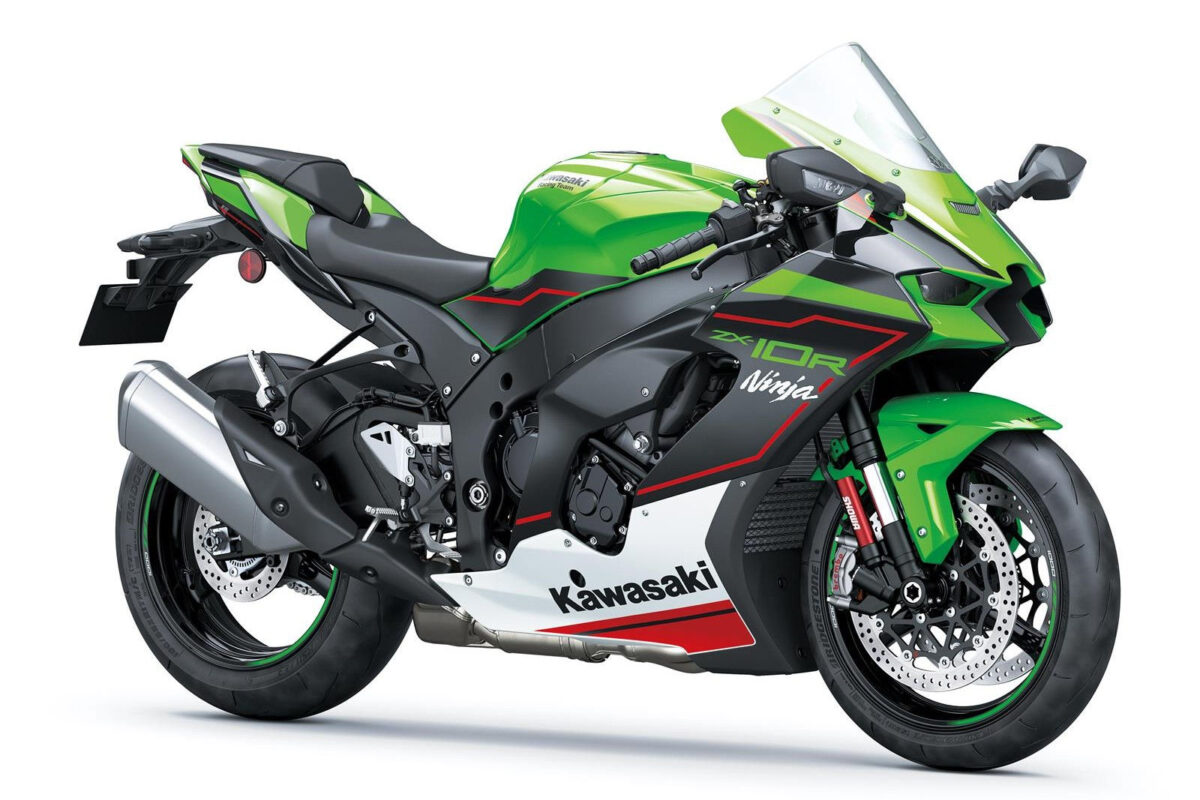 According to the brand, these small wings help generate downforce to keep the front wheel on the ground during accelerations.
In addition, the updated handlebar and pedal positions contribute to a more aggressive and circuit-focused riding position, while a new seat design helps riders to minimize drag when behind the windshield.
Both the 2021 Ninja ZX-10R and the ZX-10RR gained a fully digital color TFT panel, as well as integrated ride modes.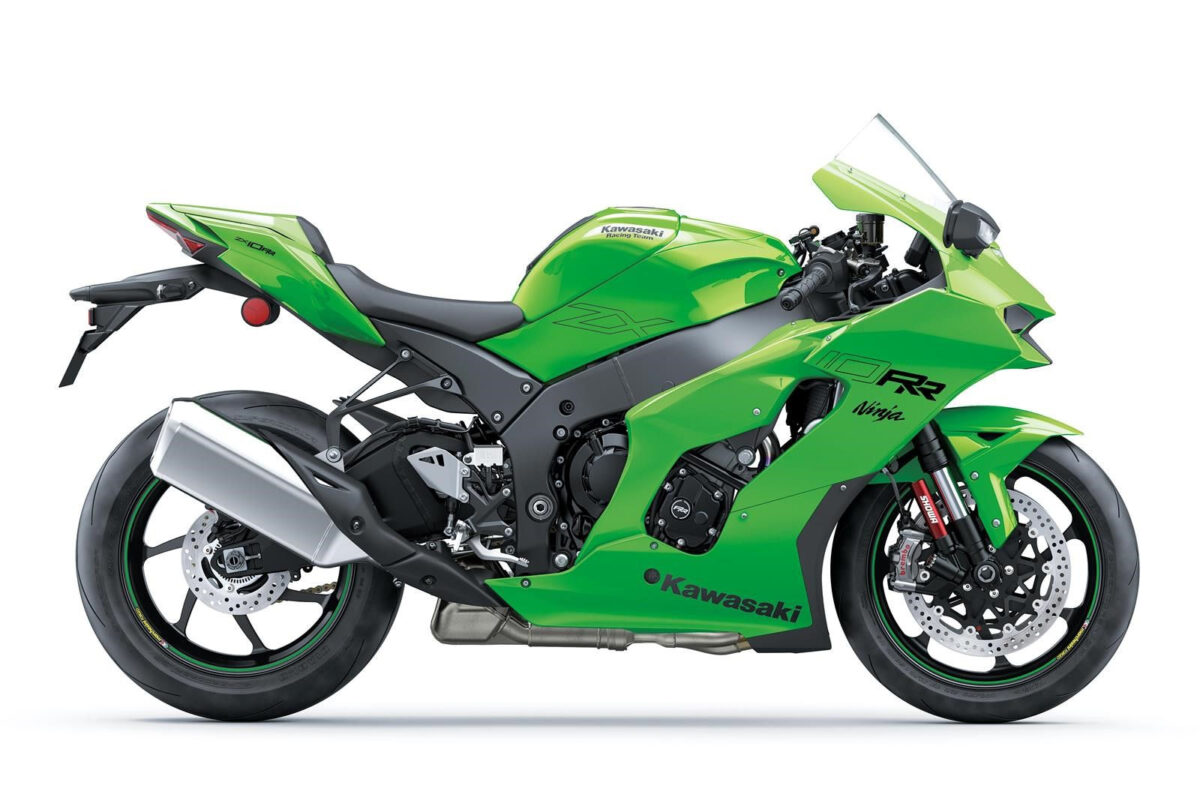 Revised mechanics
The 2021 Kawasaki Ninja ZX-10R and ZX-10RR have gained improvements in chassis geometry, which contribute to greater cornering performance and light handling.
The new air-cooled oil cooler has an independent circuit – a design often seen on high-performance models.
In addition, upgrades to the engine offer cleaner emissions while maintaining the performance of predecessor models.
The engine is 4-cylinders in line and 999 cm³ with liquid cooling, capable of generating up to 203 HP of maximum power at 13,200 rpm (213 HP with RAM Air) and 11,7 kgfm / 115Nm of torque at 11,400 rpm.
Other highlights of the models
High performance Brembo brake system – High specification double Brembo M50 monobloc calipers that hold large 330 mm discs, specially prepared radial pump master cylinder and race quality steel braided lines * offer top level braking performance. * Steel braided lines only on the Ninja ZX-10RR.
High specification suspension – More circuit-focused configurations for the BFF (Balance Free Front Fork) shock absorber developed for WorldSBK and BFRC lite (Balance Free Rear Cushion) facilitate front-rear weight transfer and contribute to light handling.
Close-ratio transmission – The gear ratios of the Ninja ZX-10R and ZX-10RR are designed for circuit tours. A larger rear sprocket (39T >> 41T) and shorter gear ratios for 1st, 2nd and 3rd gears offer strong lower mid-range acceleration for faster corner exits, as well as faster offline acceleration for strong circuit launches .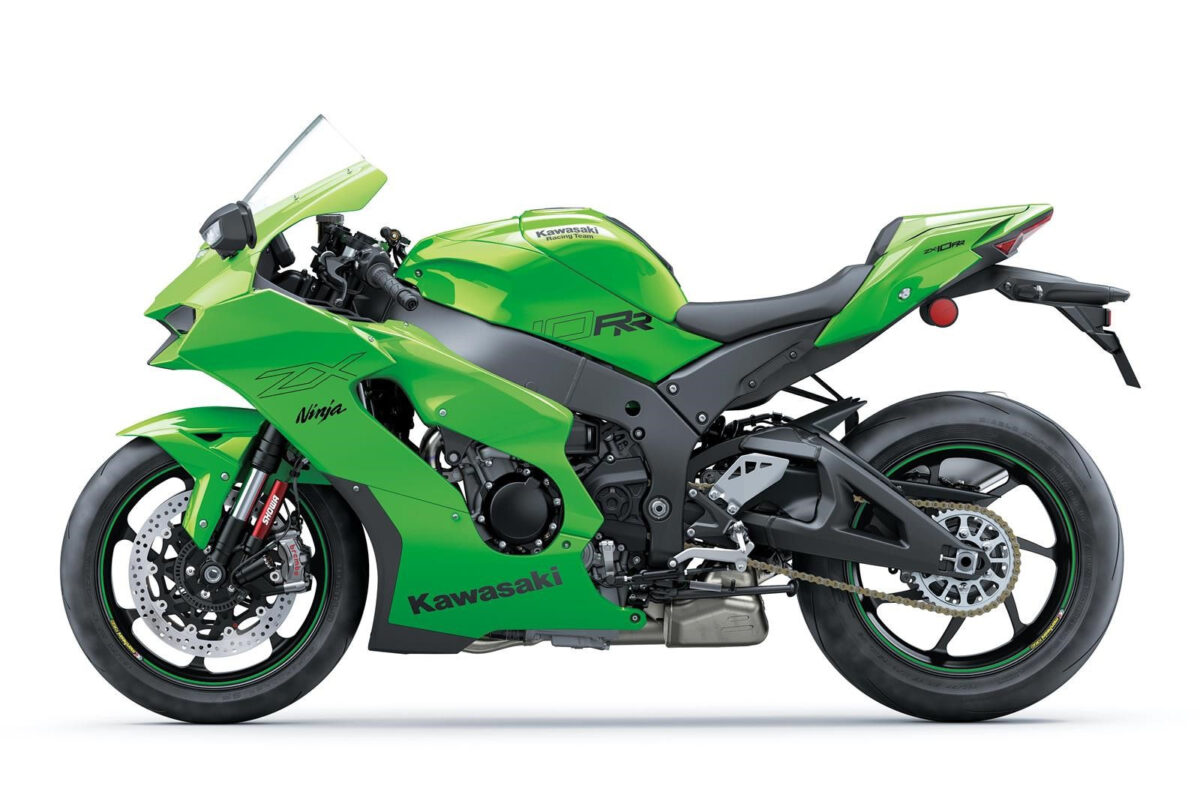 Finally, the new 2021 Kawasaki Ninja ZX-10R arrives in two colors: Lime Green / Ebony / Pearl Blizzard White (Green with Black and White) and Flat Ebony (Black with green accents). The 2021 Ninja ZX-10RR has only the color Lime Green (fully green) available.