2021 Honda Forza 350 is launched in Europe: it replaces the Forza 300
Honda launched the 2021 Forza 350 in Europe, an evolution of the Forza 300. It comes with a bigger engine, new exhaust, bigger air filter housing and a new radiator.
The 2021 Honda Forza 350 has a 330 cm³ engine, enough to generate 16% more maximum power than the previous generation. In addition, there is a 6% increase in top speed.
The 330 cm³ single cylinder engine with liquid cooling, is now capable of generating up to 28.8 HP of maximum power and 3.18 kgfm / 31.9Nm of torque. According to Honda, consumption is 30 km/L and the top speed is 137 km/h.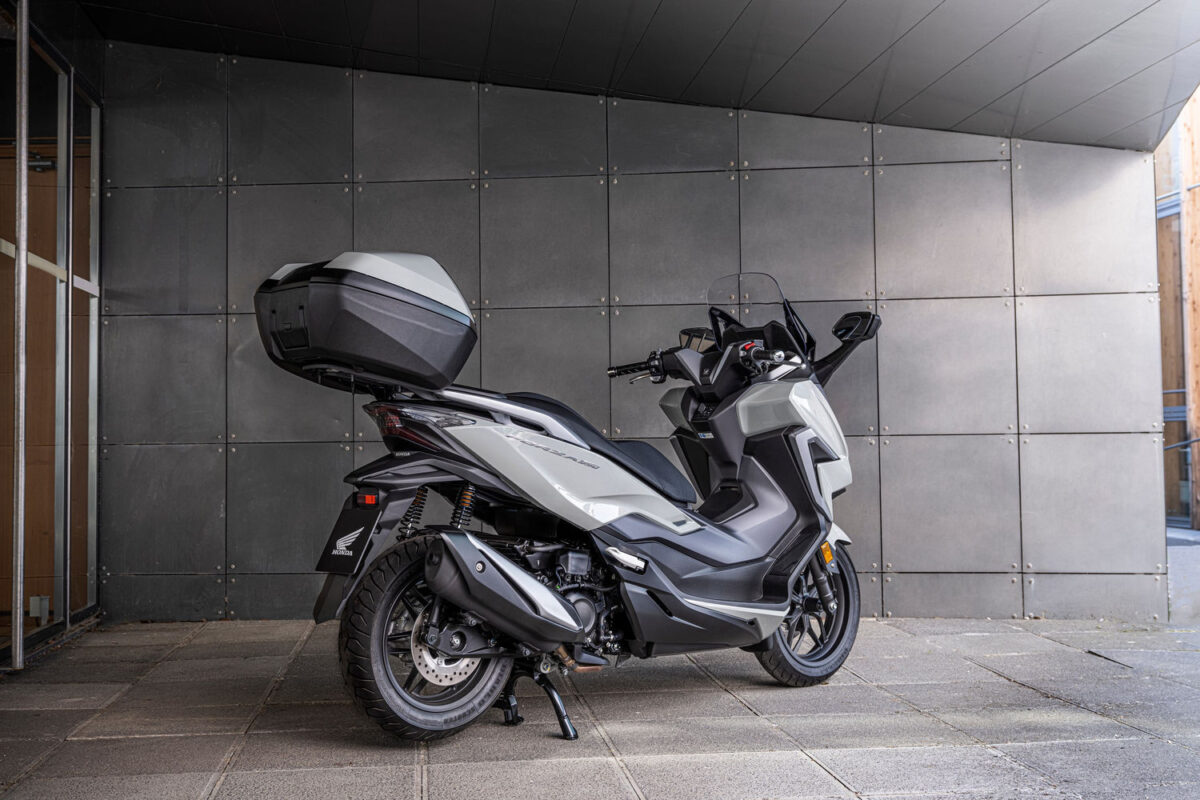 Minor design changes and improvements
Cosmetic and aerodynamic updates have been applied to the sides of the front fairing, mirrors, rear side panels and engine cover for a more elegant overall look with even more premium appeal.
The chassis itself has not been changed, but now connects to a lighter swingarm and the electric windshield adjusts with an extra 40 mm stroke to improve protection from the wind.
In addition, the instrument panel has also been updated, and the pilot now has the possibility to connect to his smartphone via Bluetooth with the new Honda Smartphone Voice Control system. A USB socket replaces the ACC charger.
Road Scooter
The Honda Forza 350 is a "Maxi" scooter with "GT" style, that is, it has road characteristics, being a light, compact and agile bike, without losing comfort and performance.
It is considered a "luxury scooter", and competes, mainly, with the Yamaha XMax 300.
Some characteristics leave it with a sporty "air", such as fairings and rear-view mirrors, fixed to the fairing itself.
The Honda Forza 350 leaves nothing to be desired. It features the torque selector (HSTC – Honda Selectable Torque Control), ABS, Full-LED lighting, digital panel with analog displays and electrically adjustable windshield. The front turn signals are embedded in the rear view mirrors.
There is also plenty of space: there is space under the seat for up to two full-face helmets and more objects, in addition to a USB socket.