MotoGP | Petronas Yamaha SRT ceases to exist at the end of 2021
The Petronas Yamaha SRT team in MotoGP has announced that it will cease to exist at the end of 2021, both in the premier class and in Moto2 and Moto3.
According to them, both racing and non-racing activities will be completed at the end of the current campaign, and that the team principal and team director will continue in MotoGP from 2022, but in another 'entity'.
This new entity will be announced at the San Marino Grand Prix in Misano on September 16, meaning another team is expected to take over the operations.
The Petronas Yamaha SRT team is formed by Franco Morbidelli and Valentino Rossi, the latter has already announced his retirement for the end of 2021.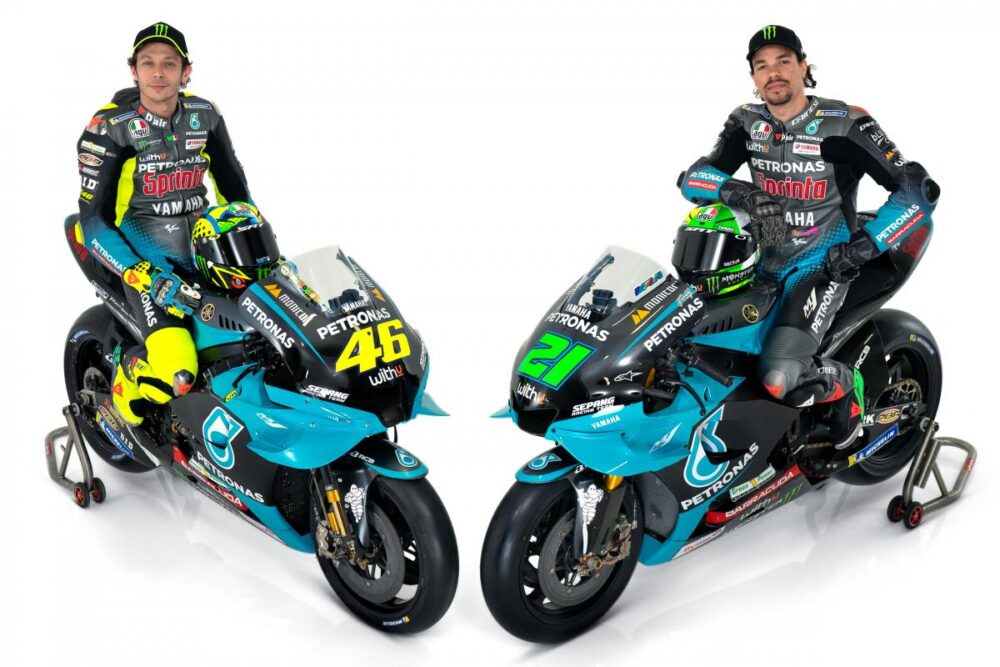 Razlan Razali: "The team will race its final race in Valencia and we thank all our crew, riders, fans and partners for their support. In particular, we thank Petronas, with whom none of this would have been possible. Together we pushed the Petronas brand and Malaysian expertise to the forefront of the grid and captured unprecedented brand exposure and coverage, exponentially surpassing all expectations."
Johan Stigefelt: "Thank you to Petronas for the opportunity given over the past three years and everything we have achieved together. I am sad we were not able to continue this project as we established a great team across all three categories of MotoGP in such a short time and our vision was for this to be a long term project. We have worked with incredible personnel, fantastic riders and enjoyed the support of great partners and wonderful fans and we offer our heartfelt gratitude to them all."
"Thank you also to Sepang International Circuit with whom the relationship goes back to 2015. Together we grew from a small two-rider Moto3 squad to one of the biggest teams to have ever existed in the MotoGP paddock. I am proud to have been part of this journey together and without Sepang International Circuit this would not have been possible."
"For the future we have a new and exciting project. We remain in the paddock in MotoGP with new shirts to wear. But more of that later; for now we have the remaining races of the 2021 season to race as hard as possible. Thank you all."
MotoGP returns this weekend, August 29th with the British GP at the Silverstone Circuit.