Dayang ADV150: Chinese copy of the Honda ADV 150 adventure scooter
Honda was, perhaps, the pioneer in launching an adventurous scooter. It started with the 750cc modelo X-ADV, and more recently with the entry-level ADV 150.
The latter has been successful in some countries, and one of its highlights is its the ability to overcome small obstacles. It can be considered urban but, as it has the characteristics of an adventurer, it can withstand going through holes, ditches and bumps.
In addition, it allows 'getaways' on dirt or gravel roads and is, therefore, a very versatile model.
Because of this, some Chinese manufacturers don't want to be left behind, and develop veritable copies of successful models.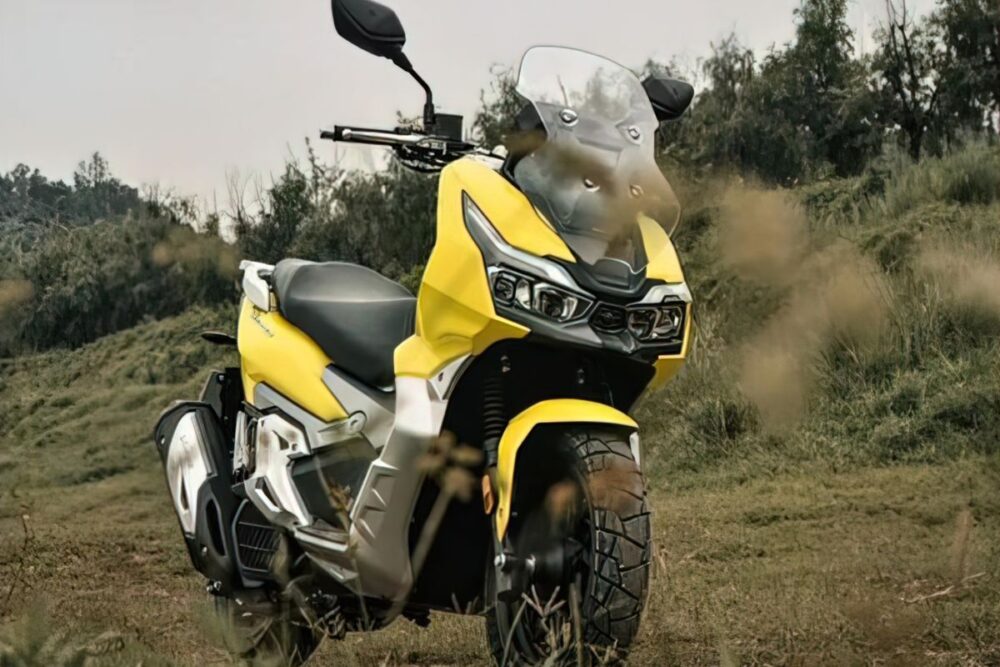 One of them is the Dayang ADV150, a 'perfect' copy of Honda's adventurous scooter. The model has practically the same design and same capabilities as the Japanese scooter.
In addition to ADV150, Dayang has developed an adventurous scooter that Honda doesn't have yet, the ADV350, and it shows that they want to grab a piece of that market.
The Dayang ADV150 features an adjustable windshield, dual purpose tires, large LCD panel, ABS brakes, Full-LED lighting with four canons and a 9.3 liter fuel tank.
According to information, the engine is a 150 cm³ single cylinder with liquid cooling, capable of generating up to 12.1 kW (16.2 HP) of maximum power and 14 Nm / 1.4 kgfm of torque.
Also, according to information that we were not able to confirm, a version with a hybrid engine (combustion + electric) is offered, which is starting to become popular, mainly in Asia.
Anyway, yes, the Dayang ADV150 is a copy of the Honda ADV 150, but at least it delivers a set with a lot of technology for a low price. In China, some say it sells for 15,000 Yuan, something around US$ 2,300.
source and images: ChunFengXing