Introducing the 2024 Honda CB650R: A Fusion of Innovation and Timeless Design
Honda continues to push the boundaries of motorcycle engineering, and the 2024 CB650R is a testament to their innovative spirit.
Boasting a fresh design and revolutionary features, this model builds upon its predecessors, adding a unique twist to the classic 'Neo Sports Café' look.
The newest addition, the Honda E-Clutch, makes the CB650R the first of its kind to offer such advanced technology. This groundbreaking feature allows riders to shift gears without using the clutch lever, enhancing the overall riding experience for both beginners and experts alike.
Valerio Aiello, from Honda's Rome R&D Department, shares insights into the inspiration behind the bike's design, drawing parallels from the world of watches and emphasizing the intricate beauty of the mechanical elements.
The CB650R's aesthetic evolution is marked by a more dynamic and energetic appearance, accentuated by a new headlight, radiator shrouds, and tail unit, while maintaining the signature strong presence of the fuel tank.
The introduction of the 5-inch full-color TFT screen with Honda RoadSync connectivity ensures a seamless integration of modern technology into the riding experience.
Powered by a 649cc, in-line, 4-cylinder, DOHC 16-valve engine, the CB650R delivers 70kW peak power with 63Nm torque, maintaining its reputation for a thrilling, high-revving performance.
The chassis, featuring a steel diamond frame and Showa SFF-BP USD front forks, guarantees exceptional handling and control, perfect for urban navigation and exhilarating rides on winding roads.
In terms of styling and equipment, the CB650R showcases an array of LED lighting and a customizable TFT screen, ensuring optimal visibility and user-friendly navigation. The inclusion of the Honda E-Clutch technology adds an extra layer of convenience, allowing riders to operate the bike with enhanced flexibility, tailored to their preferences.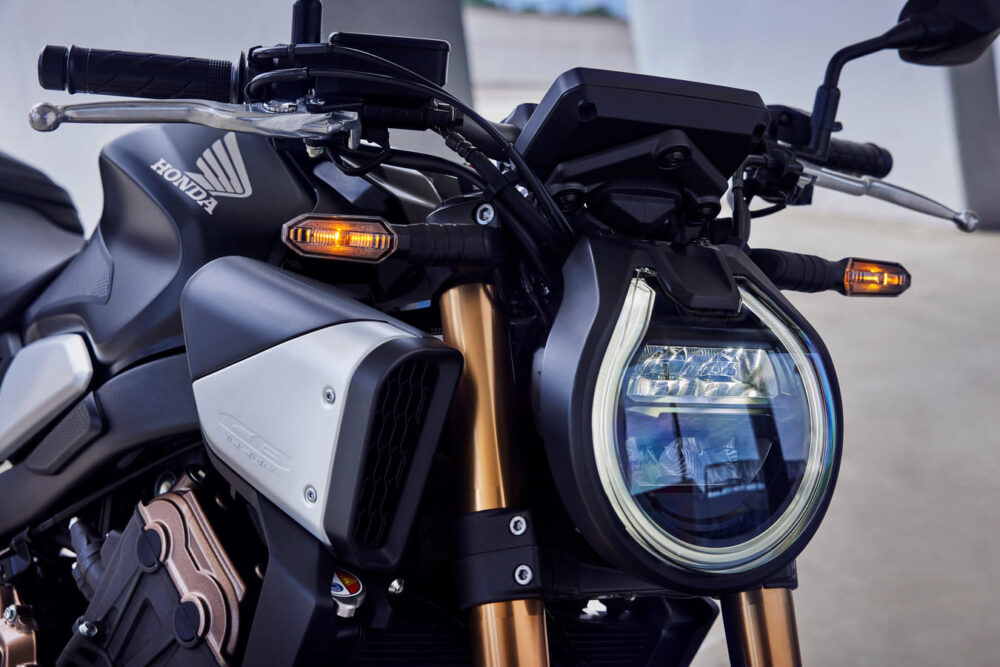 The 2024 CB650R comes in a variety of striking color options, each accentuating its sleek and modern design. Additionally, a range of Genuine Honda Accessories are available, allowing riders to personalize their bikes to suit their individual preferences and needs.
Anyway, the CB650R is not just a motorcycle; it's an embodiment of Honda's commitment to innovation, design, and performance, making every ride an unforgettable experience.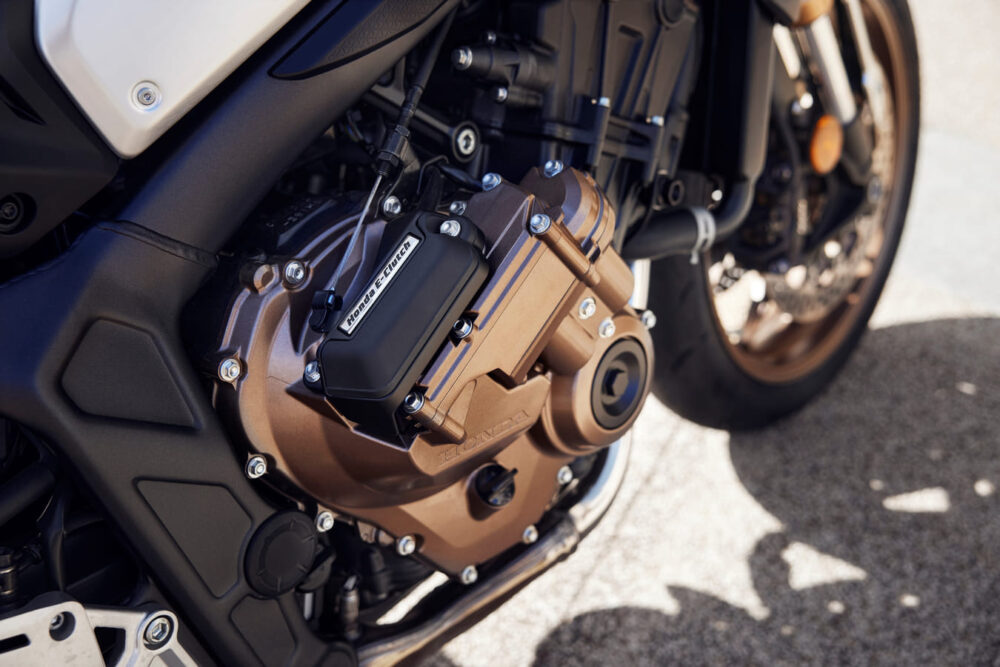 photos: Honda