Introducing the All-New 2024 Honda NX500: A Bold Evolution in Adventure Riding
Honda's iconic CB500X adventure crossover has undergone a thrilling transformation, emerging as the revamped and invigorating NX500 for 2024.
This dynamic model has redefined the boundaries of adventure motorcycles, embracing a spirited new identity with enhanced technology and an exhilarating design overhaul.
What started as a reliable companion for a diverse range of riders has now metamorphosed into a powerhouse of innovation and style, perfectly poised to capture the hearts of European riders.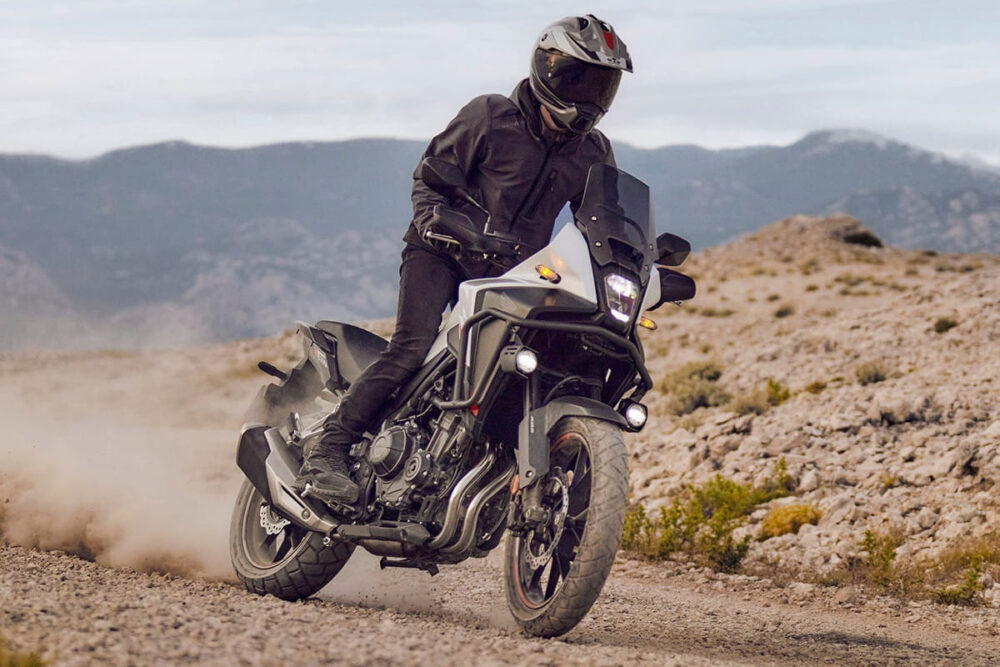 The NX500, echoing the cherished legacy of the 'New X-over' series, effortlessly combines its prowess on city streets, winding roads, highways, and off-road trails.
Boasting a striking, aerodynamic adventure style that ensures stability at high speeds, the bike's revamped LED lighting, including the headlight and taillight, offers unparalleled visibility during nocturnal rides and cornering maneuvers.
Enhancing the rider experience further, the motorcycle is equipped with a cutting-edge 5-inch full-color TFT screen, incorporating the revolutionary Honda RoadSync connectivity. This feature facilitates seamless smartphone integration, enabling turn-by-turn navigation, call management, and music playback, all at the rider's fingertips.
With a host of other enhancements, including a simplified left-hand switchgear and a sleek, modern design, the NX500 promises an exhilarating and technologically advanced journey for every adventure seeker.
Underneath its bold exterior, the NX500 houses a potent A2-compliant, twin-cylinder engine with the added Honda Selectable Torque Control (HSTC) system, ensuring superior traction and boosting rider confidence on any terrain.
The finely tuned chassis, featuring 41mm Showa Separate Function Fork Big Piston (SFF-BP) USD forks and a sophisticated rear shock, offers a seamless, responsive riding experience. Complemented by lighter, high-performance wheels and a meticulously engineered frame, the NX500 effortlessly balances agility and stability, redefining the standards of handling and control in the middleweight adventure motorcycle segment.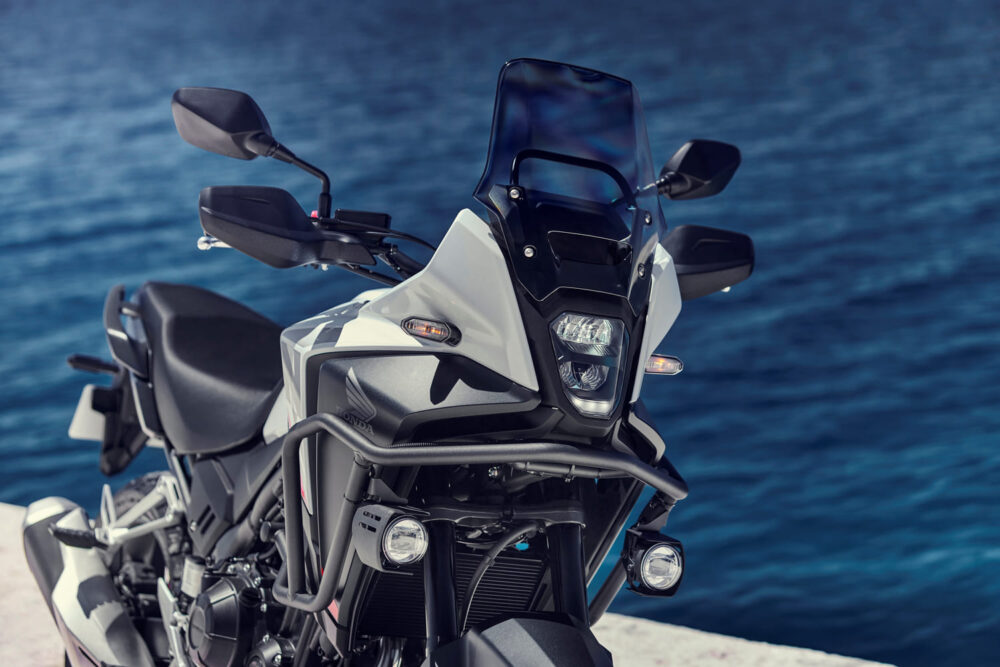 With its lively twin-cylinder powerplant, the NX500 delivers an exhilarating performance, boasting a peak power of 35kW and 43Nm torque, all while maintaining exceptional fuel economy. The addition of Honda's innovative PGM-FI settings has further optimized the engine's low-rpm acceleration and power delivery across the rev-range, ensuring an engaging and seamless riding experience in all conditions.
Furthermore, the NX500 offers a comprehensive range of Genuine Honda Accessories, meticulously designed to complement the motorcycle's capabilities. From the Adventure Pack for off-road enthusiasts to the Comfort Pack for everyday riders seeking added convenience, these accessories provide a personalized touch, amplifying the NX500's versatility and appeal.
With its blend of cutting-edge technology, enhanced performance, and striking design, the All-New 2024 Honda NX500 is poised to redefine adventure riding, inspiring a new generation of thrill-seekers to embark on unforgettable journeys across diverse landscapes and terrains.
photos: Honda