Triumph's electric motorcycle project completes final testing phase
Triumph has announced that its TE-1 electric motorcycle project has completed the final testing phase (phase 4), called the 'live test programme'.
The live testing program at Triumph's state-of-the-art facility covered:
Rolling road testing:
Throttle calibration
Powertrain performance mapping
Power and torque output
Range and battery consumption assessment
Rider mode development
Software functionality validation
Thermal optimisation
Track testing:
Handling
Acceleration
Braking and braking regeneration strategy
Traction control
Front wheel lift control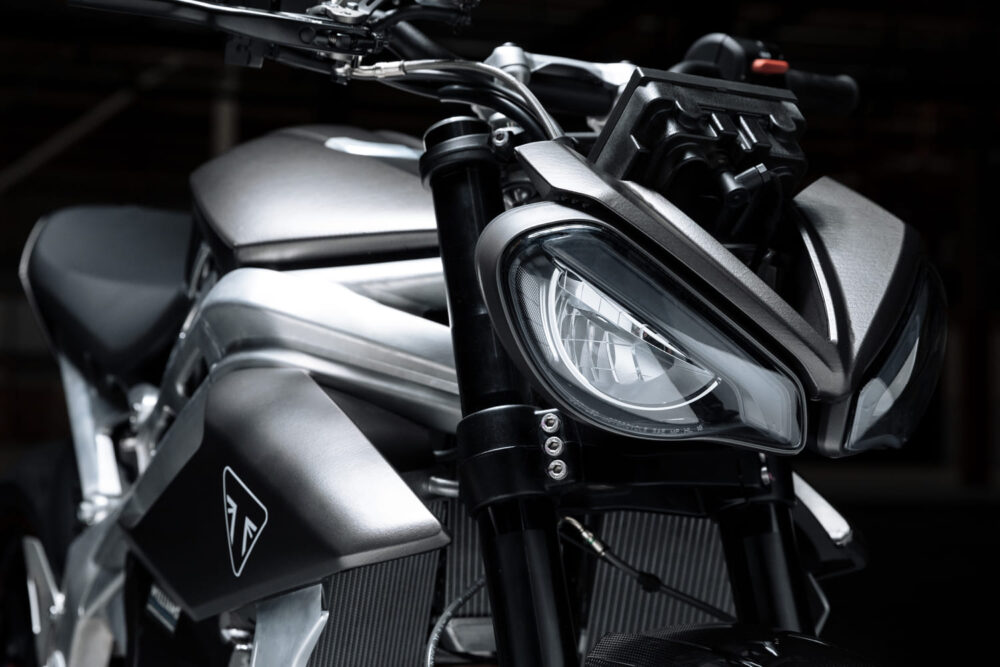 The company says that all details of the prototype will be revealed on July 12, including performance, range and charging time. Estimates say that the model may have a 180 hp engine with maximum power and a lithium battery with a capacity of 15 kWh. There is still no information if these numbers are final, so it may change until the bike's launch.
Just to give you an idea, the Zero SR/S electric motorcycle has a 110 HP maximum peak power motor, with a 14.4 kWh battery.
The Triumph TE-1 project is a collaboration between Triumph Motorcycles, Williams Advanced Engineering, Integral Powertrain Ltd and WMG at the University of Warwick, funded by the UK Government's Office for Zero Emission Vehicles, to create innovative developments in specialist electric motorcycle engineering, and innovative design of integrated technology.
The official images of the prototype show that the Triumph electric bike will be very similar to conventional models, with a design similar to that of the Speed Triple 1200 RS.
It is very aggressive, with two LED headlights with a very intimidating look. In addition, the rear of the bike is extremely short, typical of 'streetfighter' models.
Anyway, the British brand says that now the prototype will receive final fairings and paint so that it can be presented to the press and carry out tests on an active track.
For more information, visit https://www.triumphmotorcycles.co.uk/.
photos: Triumph