Suzuki GSX-R1000R Legend Edition brings the colors of winning bikes in MotoGP
Suzuki launched in Itaky, the GSX-R1000R Legend Edition, a special edition with the colors of the winning bikes in MotoGP.
There are seven different versions, each corresponding to a world title in the category, since the 500cc class.
It has the colors of the 500cc of Barry Sheene (champion in 1976 and 1977), Marco Lucchinelli (in 1981), Franco Uncini (1982), Kevin Schwantz (1993), Kenny Roberts Jr. (in 2000) and Joan Mir (most recent) in 2020.
The Suzuki GSX-R1000R Legend Edition is available in Italy for € 22,500 and is delivered with a carbon exhaust tip from Akrapovič.
Despite this, it has no mechanical modifications. The model is sold with a 4-cylinder inline engine with 999.8 cm³, capable of generating up to 202 HP of maximum power.
Reference among the supersport, it also has Showa BFF – Balance Free Front (Suspension Without Air Gap) at the front, and BFRC lite – Balance Free Rear Cushion Lite (Suspension and Rear Shock Without Air Gap) at the rear, Brembo brakes, adaptable ABS, narrower and more compact frame, Launch Control, Quick Shift and Traction Control.
Anyway, there is no information on whether the GSX-R1000R Legend Edition will be sold in other countries.
Suzuki's achievements
1976 – BARRY SHEENE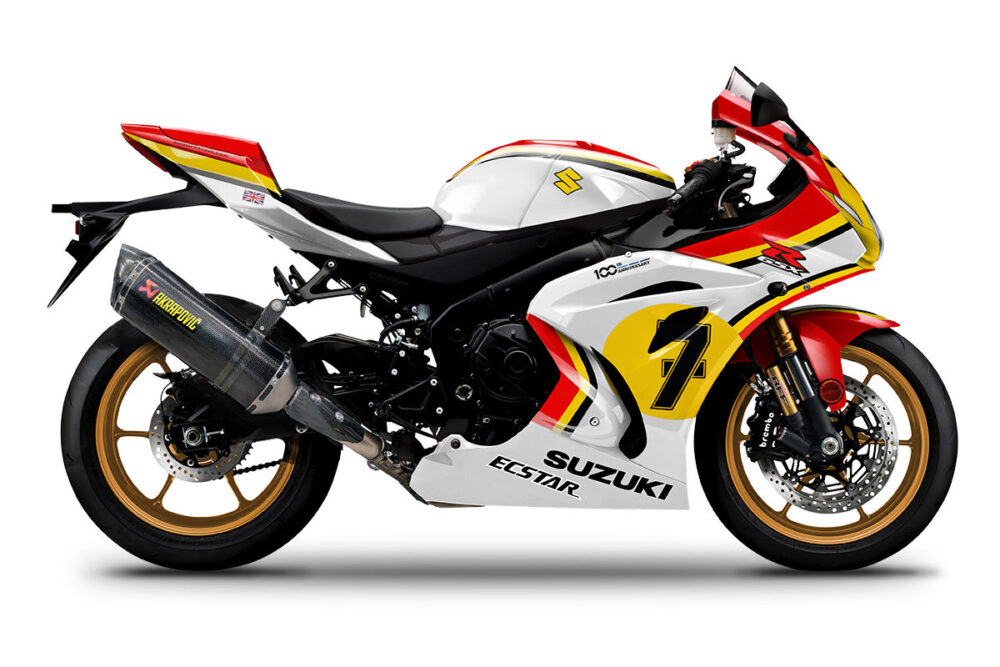 It is only a few years before Barry Sheene starts to show his skills: in 1976 he won 5 victories and a second place that actually earned him the first world title.
1977 – BARRY SHEENE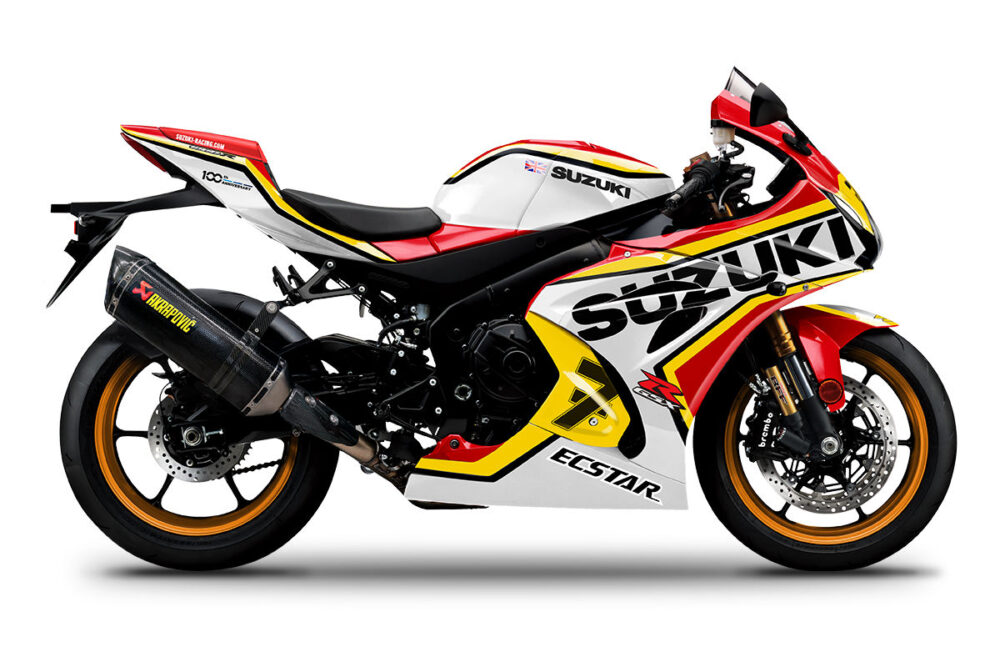 Still at the controls of his faithful Suzuki RG 500, the Englishman has 6 victories and a 2nd place that allows him to be World Champion for the second consecutive year.
1981 – MARCO LUCCHINELLI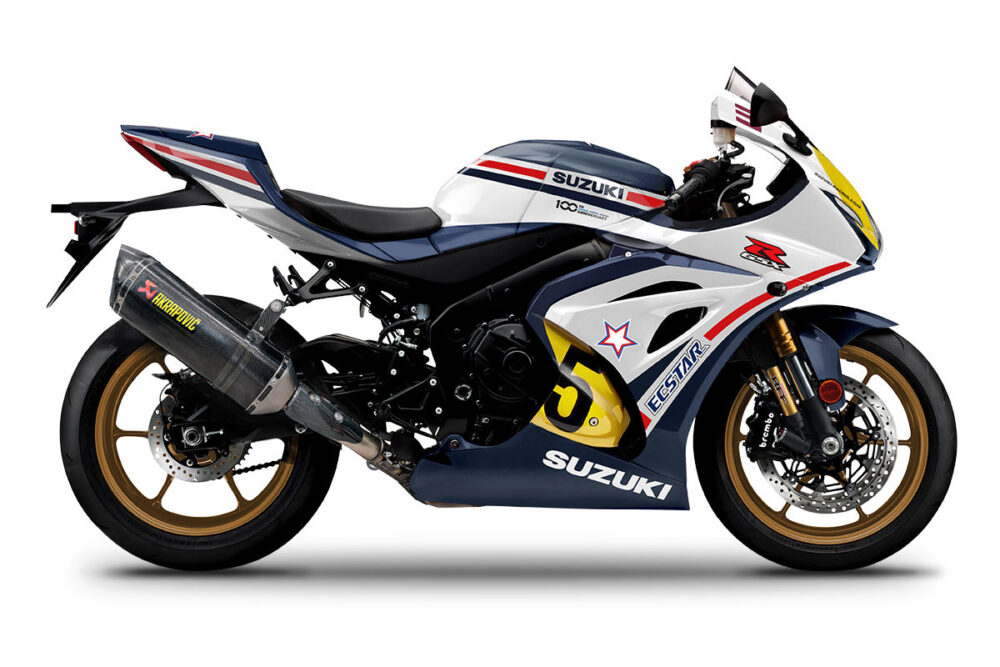 With a total of 5 first places and two podiums, the "crazy horse" was crowned World Champion in 1981 and brought Suzuki back to the top of the standings, four years after the last title.
1982 – FRANCO UNCINI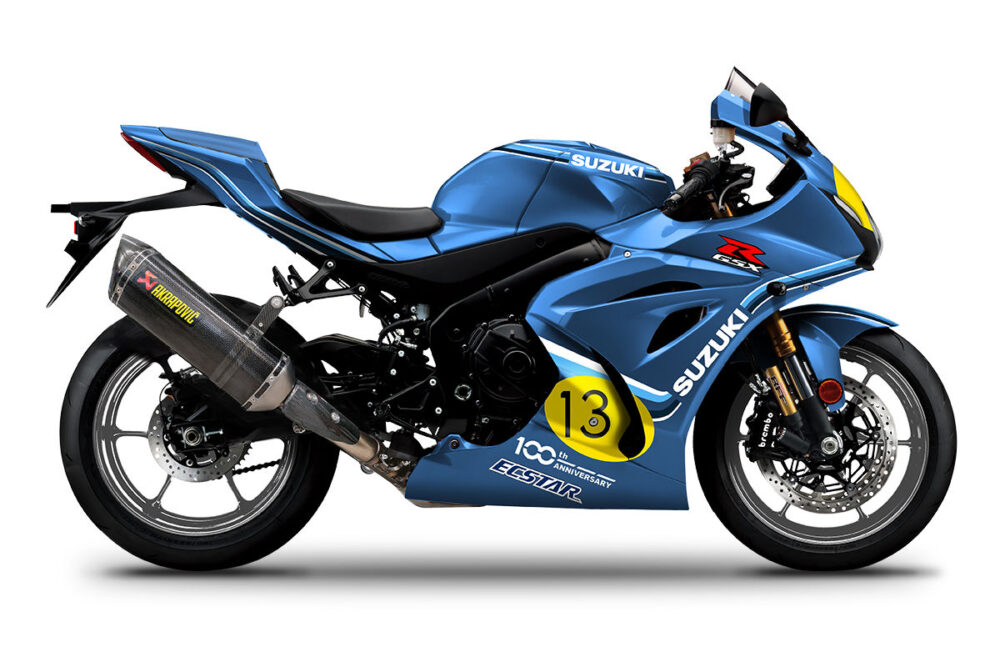 In 1982, Uncini became Suzuki's spearhead on the track: the Italian rider returned the confidence of Hamamatsu's home and managed to win the title of World Champion.
1993 – KEVIN SCHWANTZ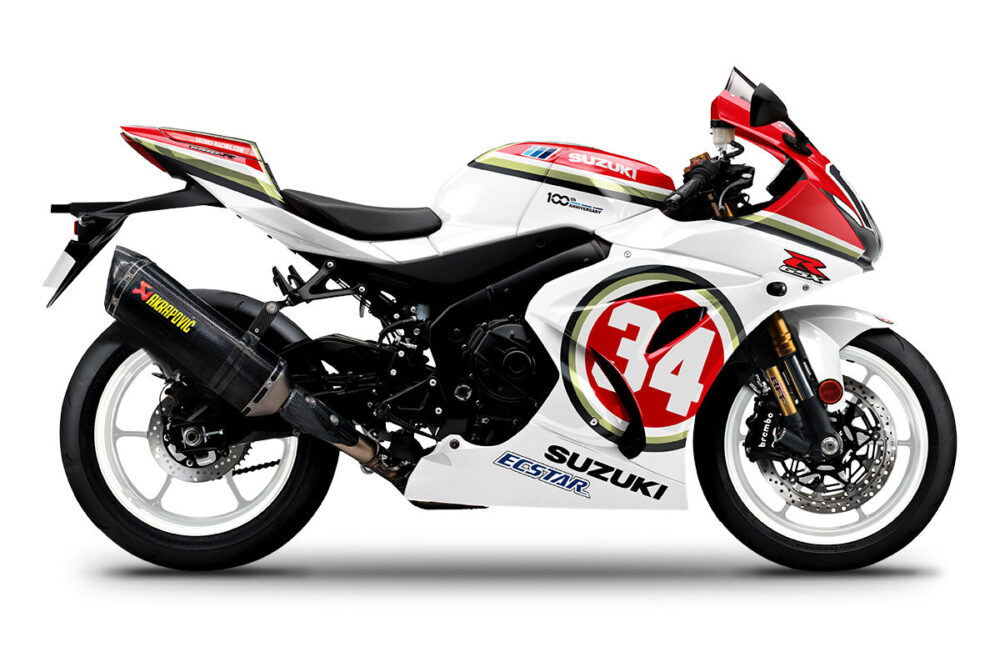 One of the most iconic and beloved riders on the world motorcycle scene, Kevin Schwantz became World Champion in 1993, bringing the title back to Suzuki after more than a decade since his last World Championship victory.
2000 – KENNY ROBERTS JR.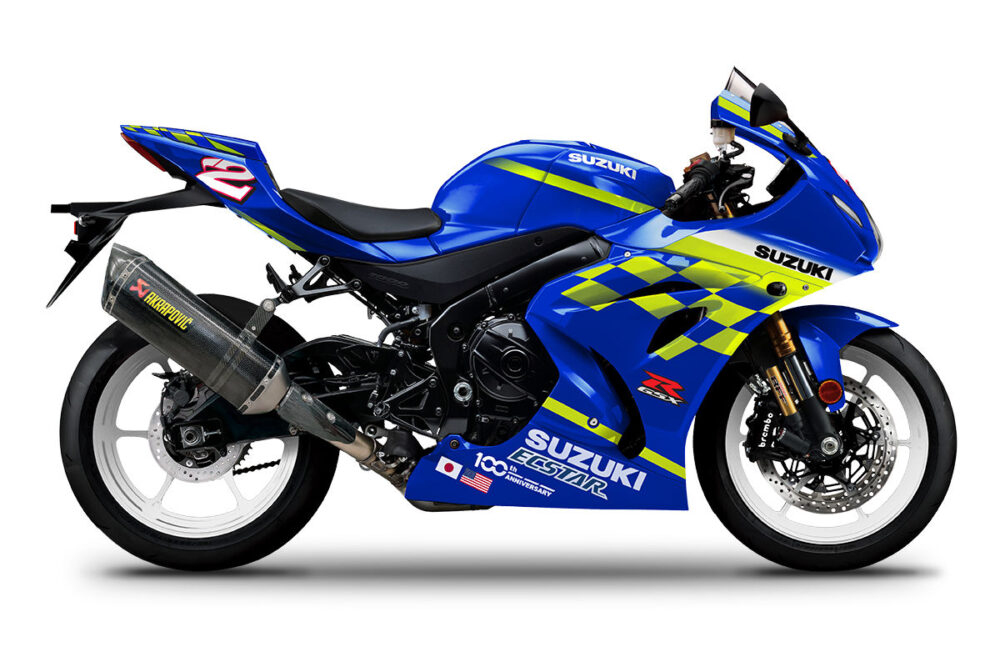 The skill of the Californian rider, combined with a competitive and balanced bike, allows him to take home several victories and excellent positions, thus crowning the dream of becoming a World Champion.
2020 – JOAN MIR
The young Majorcan rider just needed some care and the skills of the Suzuki Ecstar team to find the right sensation on the GSX-RR. Combining a clean and attentive riding style, Joan Mir was crowned the 2020 MotoGP World Champion!