MotoGP | Rossi: "My goal is to race for two more years"
Valentino Rossi, Petronas Yamaha SRT rider in MotoGP, talked about his future as a rider and said he wants to race for two more years.
In an interview for the Italian journal la Repubblica, Rossi spoke about riding for Petronas Yamaha, having his 'students' as opponents and, even, about to be a father.
"For the factory team, Yamaha chose Viñales and Quartararo. I understood why, but I went and said: 'Are you going to leave me without a ride?' They couldn't say no, so here I am riding for Petronas Yamaha SRT."
Rossi will have now as a colleague at Petronas Yamaha SRT, his friend, Franco Morbidelli. He also talked about two new riders to race against (from VR46 Academy): "Luca [Marini], my brother, and Pecco Bagnaia, one of my 'students'. It's too much fun, it's like going to play football with friends on Monday nights, only we race on track on Sunday's."
About his future career, he said that, if he is in shape, having fun and fighting for top position and podiums, he wants to ride for two more years: "Officially it's [his contract] for a year, but my goal is to race two more. It will depend on how things go in 2021. If I have fun, fighting for wins and podiums, staying in the top five, then I continue…"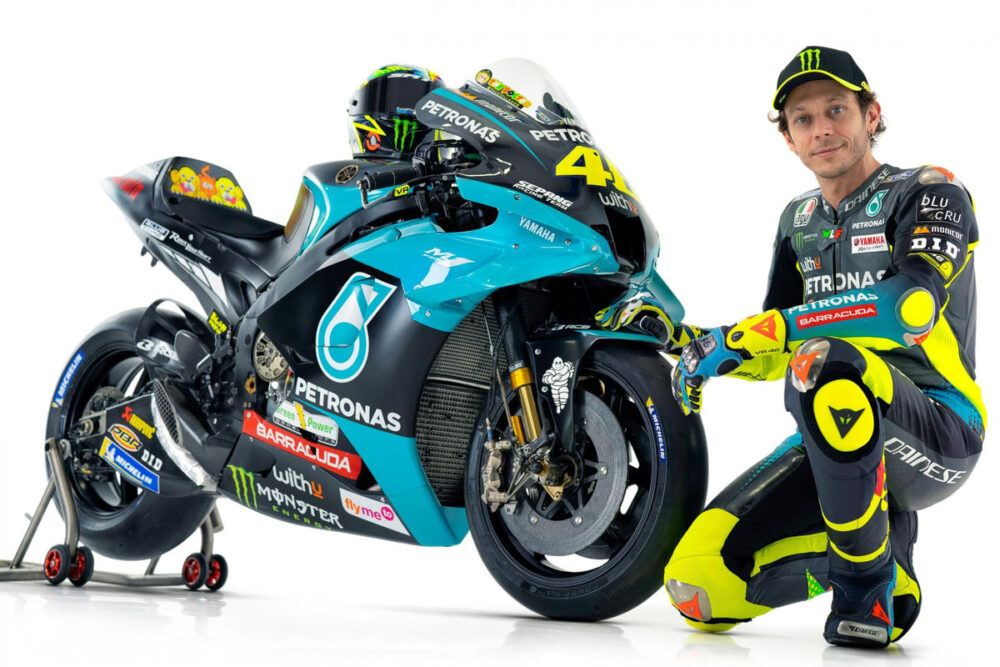 Valentino also talked about the return of the Repsol Honda rider, Marc Marquez (which will miss the two opening rounds): "His absence, the other guys have grown a lot. And they're not afraid of him anymore."
Finally, he said something important about his personal life, about to become a father: "I would like a child. I think about it, I think I found the right girl. One or two children: it can be done. Also because after the years pass and you get bored, so it is worth it."
The 2021 MotoGP season begins this weekend with the Grand Prix of Qatar. The race takes place on Sunday, March 28, at 8pm local time (GMT+3).