MotoGP | Marc Marquez decides not to participate in the two initial 2021 races
Marc Marquez, Repsol Honda Team rider in MotoGP, will not be competing in the first two races of the 2021 season, according to information on the MotoGP website.
Marquez, along with his medical team at Hospital Ruber Internacional, considered it prudent not to compete again this weekend in Qatar.
In the review carried out on the Spanish rider by the medical team led by Doctors Samuel Antuña and Ignacio Roger de Oña, and made up of Doctors De Miguel, Ibarzabal and García Villanueva, 15 weeks after surgery for an infected pseudoarthrosis of the right humerus, a good clinical response has been found after the intensification of his training.
However, considering the time period and the current state of the bone consolidation process, doctors consider it prudent and necessary not to accelerate Marquez's return to the track after such an inactive time, and to avoid putting the humerus at risk in intense competition.
Marquez will undergo another medical check on Monday, April 12 and it, therefore, looks highly unlikely that the eight-time World Champion will feature at the Doha Grand Prix as well.
Tests with the RC213V-S
Marquez took a few laps at the Circuit de Barcelona-Catalunya with the RC213V-S, a replica based on the 2014 bike.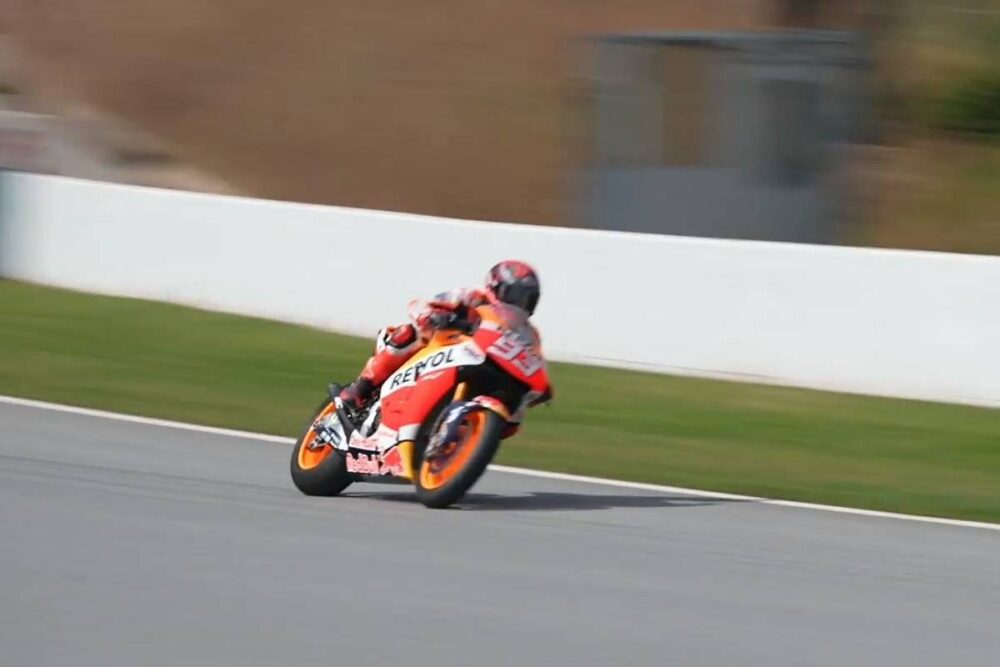 You can see the video on the Spanish driver's official Instagram page. See link below:
He says in the post: "Test day in Montmeló with the RC213V-S!"
We remember that Repsol Honda Team's Marc Marquez has been included on the Entry List for the 2021 MotoGP Barwa Grand Prix of Qatar, but now his non-participation is confirmed.