Honda wins 2022 Red Dot Design Awards with NT1100 and ADV350
Honda won the 2022 Red Dot Design Awards on several products, including the Tourer NT1100 motorcycle and the ADV350 adventure scooter.
The brand was also awarded on the new HR-V e:HEV compact SUV and the EU32i generator. It was a first time for Honda to receive the award cross all product ranges, Motorcycle, Automobile and Power Products.
The Red Dot Winner Label has become established internationally as one of the most sought-after marks of quality for product design. The annual awards are decided by a panel of 50 international experts who test, evaluate and discuss each entry, with judging criteria reappraised and adapted each year to reflect the latest technical, social, economic and ecological requirements.
"We are pleased to receive a Red Dot Product Design Award in all Honda product ranges, Motorcycle, Automobile and Power Products for the first time," said Toshinobu Minami, Chief Operating Officer, Design Center, Honda R&D Co. Ltd.
"We believe this is a result of realising Honda's desire to 'serve people with technology, ideas and design through our products', which has been a key principle since the company's foundation. We will continue to take on challenges to deliver 'surprises and excitement' to our customers", completed.
NT1100 and ADV350 design
Unveiled in October 2021, the NT1100 is a new tourer bike based on the CRF1100L Africa Twin. It has a design, mainly frontal, similar to that of the X-ADV adventure scooter, with clean but aggressive lines, and double headlights that extend to the sides and towards the handles.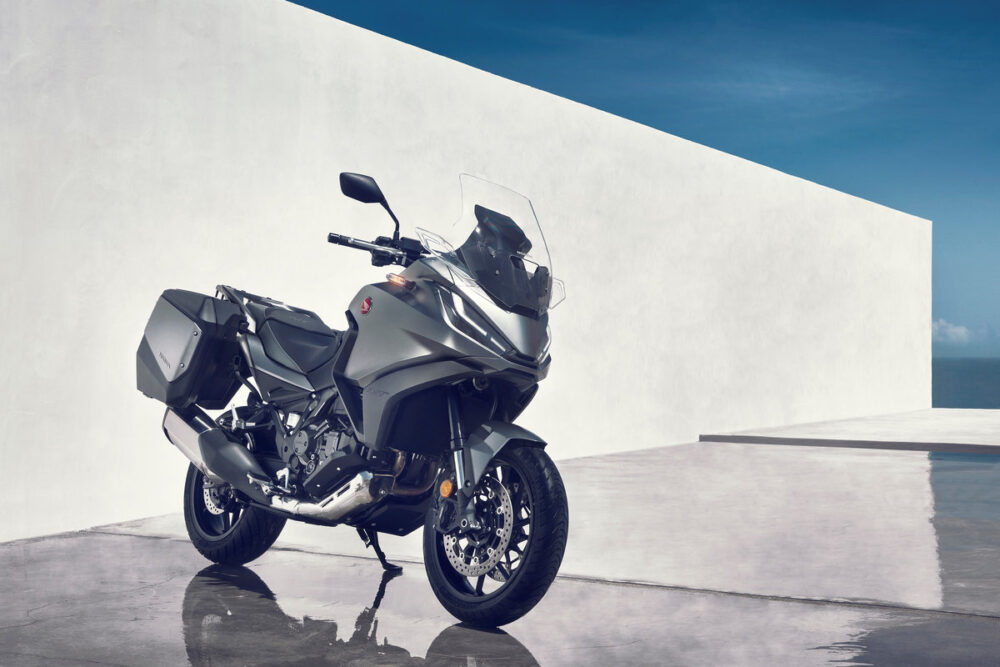 According to the company, it was drawn at Honda's Italian R&D centre in Rome by Maurizio Carbonara (also responsible for Honda's hugely popular CRF1100L Africa Twin and X-ADV) with the guiding principle of 'proactive comfort'.
The ADV350's design is based on the larger 750cc "sister", the X-ADV, with sharp angles and aggressive lines. It features dual horizontal headlamps with LED lines for daytime running lights (DRL) and a very upright riding position.
Anyway, for more information, access https://www.honda.co.uk/motorcycles.html.
photos: Honda