Ducati Diavel 1260 Lamborghini unveiled: Limited Edition with only 630 numbered units
Ducati launched the Diavel 1260 Lamborghini, a limited edition with only 630 numbered units, made in partnership with the famous Italian supercar brand, and inspired by the Sián FKP 37.
By the way, the Sián FKP 37 is the most prestigious car ever made by Lamborghini, and was inspired by the Countach, with lively lines, aerodynamic elegance and an unmistakable silhouette. It is also the most powerful Lamborghini of all time: 819 HP (602 kW), thanks to the hybrid set (combustion and electric engine).
The Ducati Diavel 1260 Lamborghini is a masterpiece of exclusivity, design and innovation, and was conceived by transferring the basic design concepts of the Sián FKP 37 to the world of motorcycles and redesigning the parts that most characterize Diavel.
The base is the Diavel 1260 S and has forged wheels, light and with a new design, which refer explicitly to those of the car, in addition to air intakes and radiator caps, in carbon fiber.
The painting is another highlight of the model, and is the result of the joint work between the Ducati Style Center and the Lamborghini Style Center.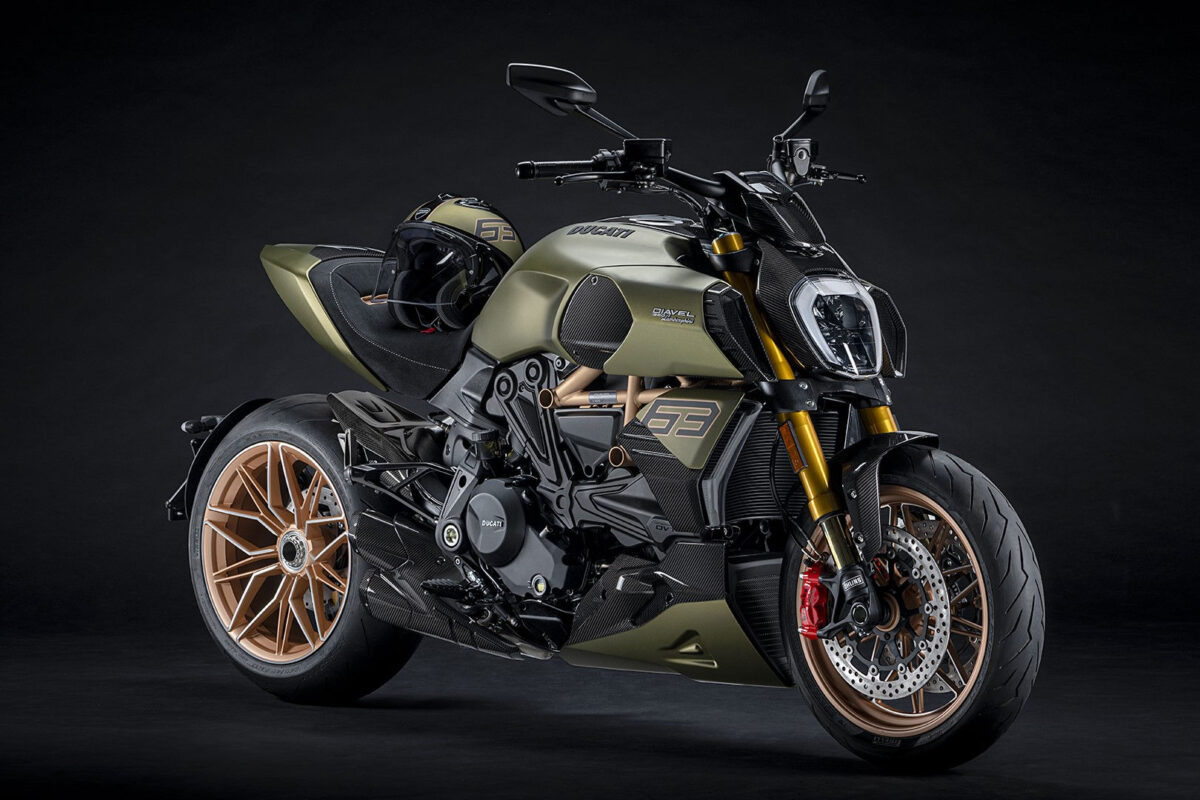 The paints applied to the Diavel 1260 Lamborghini are, in fact, the same as those used in the Sián FKP 37, with a predominant "Gea green" color, while details come out in the "Electrum Gold" color. The typical red of Ducati is remembered by the painting of the Brembo brake calipers.
The painting is also characterized by the presence of '63', an important number for the company Sant'Agata Bolognese, founded in 1963. Multiplying this number by ten, we get the 630 numbered copies of this model that Ducati will produce.
Lots of carbon fiber and exclusive helmet
In addition to the aforementioned radiator caps and air intakes, the muffler cap, muffler tip, central fuel tank cap, seat cover, front and rear fenders, panel cover and headlight frame are also made of carbon.
Only for Diavel 1260 Lamborghini owners, it will be possible to purchase an exclusive helmet with special graphics coordinated with the bike, designed by the Ducati Style Center.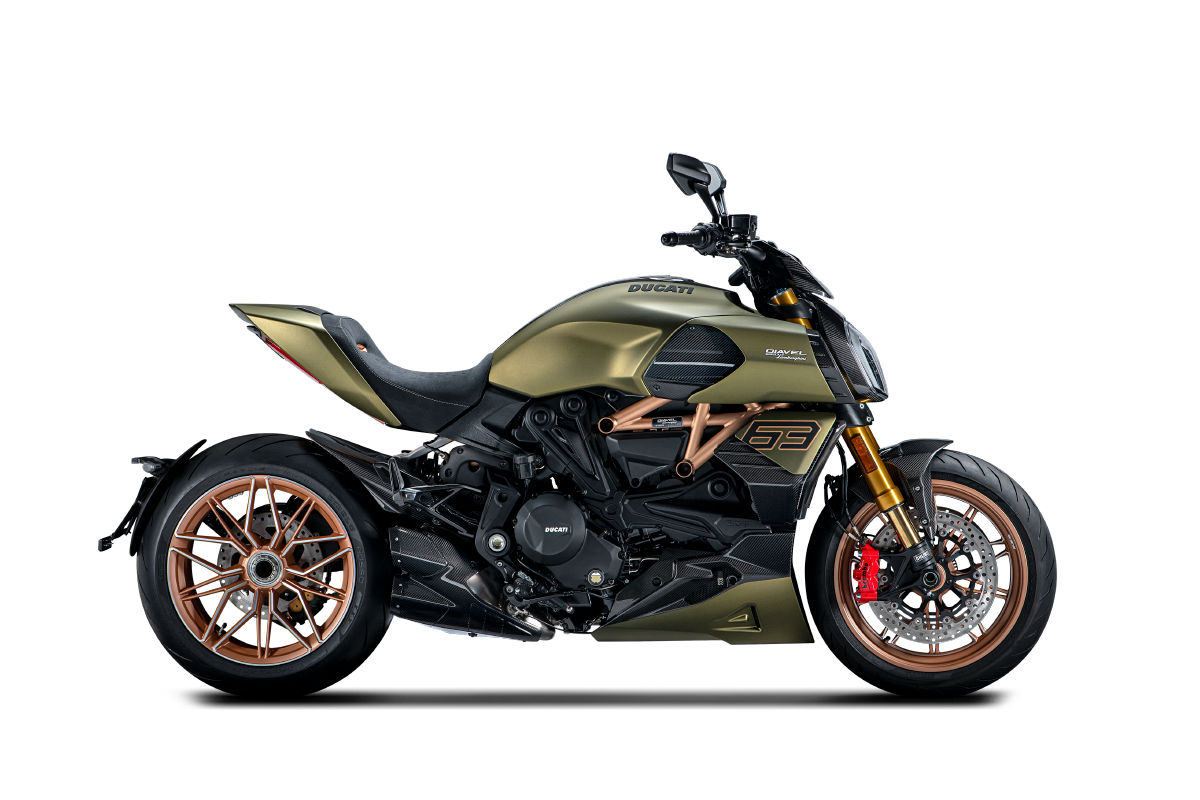 The heart of the Diavel 1260 Lamborghini is the 1262 cm3 Ducati Testastretta DVT with phase variator. It is capable of generating up to 162 HP (119 kW) at 9,500 rpm and 129 Nm (13.2 kgm) at 7,500 rpm.
Anyway, the Ducati Diavel 1260 Lamborghini is being sold in Europe for € 31,990.