Honda innovates again and launches U-be CROSS, an adventurous electric bicycle/scooter
Honda launched in China the U-be CROSS, its adventurous electric bike/scooter, this being another innovation of the Japanese brand, which was the first to launch an adventurous scooter, the X-ADV, and later, the ADV150 and ADV350.
The U-be CROSS arrives with a design that is becoming popular: the look is like a scooter, but it is an electric bicycle, as it has assistance pedals, and the maximum speed is limited to 25 km/h.
The differential in this new model is its adventurous capacity, since it has a slightly higher suspension and, mainly, the dual purpose tires, allowing it to face a light off-road, that is, dirt roads or streets and avenues with precarious asphalt.
Another highlight is that it has a motorcycle-style handlebar, which allows a fine adjustment in ergonomics, and the front suspension with a protector, which protects against dust and mud.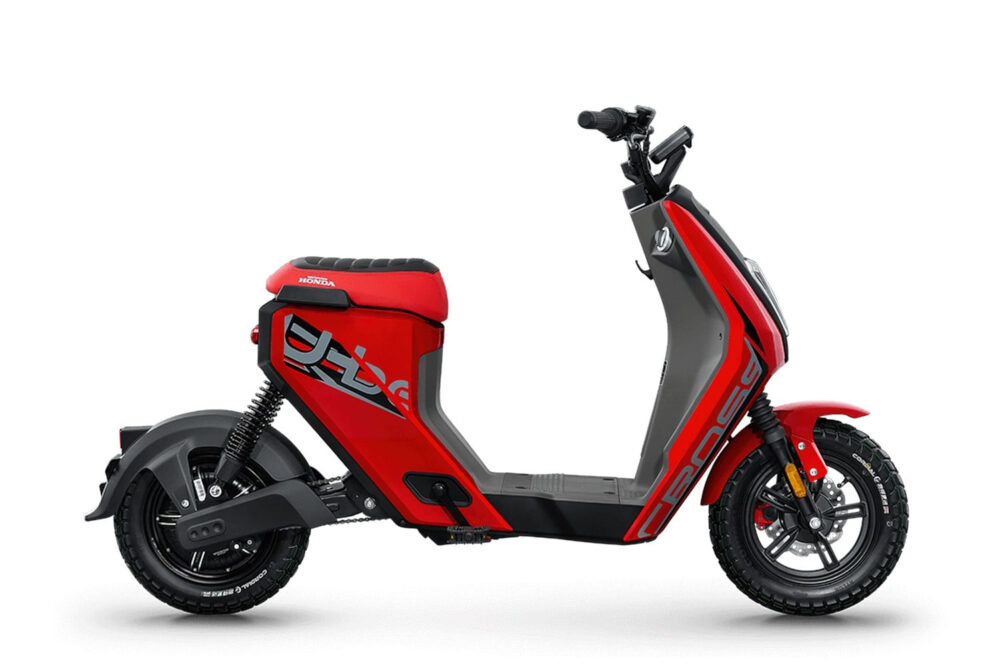 The Honda U-be CROSS has a 350W electric motor installed in the rear wheel hub, which allows a maximum speed of up to 25 km/h. Therefore, it can be used on cycle paths and cycle lanes without any problem.
In addition, it is equipped with a 48V, 24Ah lithium battery, which allows a range of up to 80 km without assistance. With pedal assistance, this autonomy can be greater.
Finally, the U-be CROSS has Full-LED lighting, LCD digital panel, USB socket, aluminum alloy wheels and disc brakes on the front wheel.
It sells in China for from RMB 5,090 (approximately US$ 754). There is no forecast for other countries.
Anyway, for more information, visit https://www.wuyang-honda.com/.
Photos: Wuyang Honda