Harley-Davidson's X 500 Launches in China, Bringing a New Era of Mid-Range Motorcycling
Harley-Davidson, the iconic American motorcycle manufacturer, has made waves in the industry with its latest launch of the X 500 model in China.
The motorcycle brand is partnering with Qianjiang, the large Chinese group that owns QJ Motor and Benelli, to introduce this new model in the Asian market, along with the smaller version X 350.
The X 500 is closely related to the Benelli Leoncino 500, which is not surprising considering the brands' shared ownership. However, Harley-Davidson has added its own touch to the X 500 by incorporating style elements from its larger, classic motorcycles.
For instance, the LED round headlight and the rear design, which are reminiscent of the XR 1200 and the current Fat Bob, respectively, give the X 500 a unique look.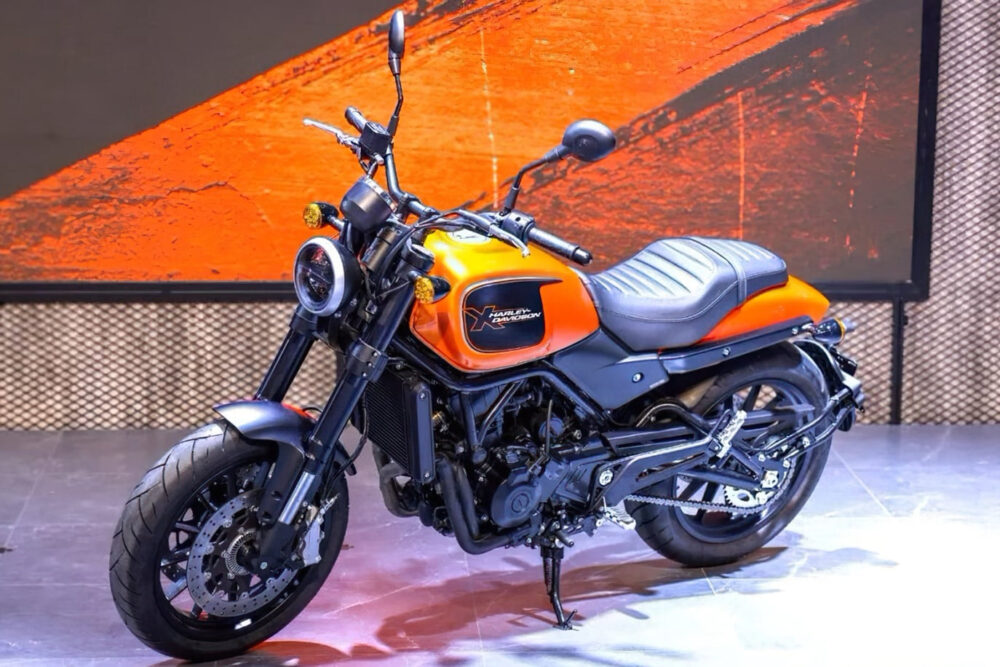 Information shows that the Harley-Davidson X 500 is powered by a two-cylinder engine that delivers 48 horsepower at 8,500 rpm and 46 Nm at 6,000 tours. It has six gears and a top speed of around 160 km/h.
In addition, the motorcycle also features an upside-down telescopic fork at the front and a rear wheel swingarm made of steel tubes. The 320mm double disc brake at the front with radially bolted four-piston calipers is a standout feature.
The X 500 weighs 199 kilograms without fuel and has a fuel tank capacity of 13 liters. The cast aluminum wheels have tire sizes of 120/70-17 at the front and 160/60-17 at the rear.
In China, the X 500 is priced at 44,388 yuan, which is around US$ 6,452. The X 350, which is also being produced by Qianjiang, costs the equivalent of around US$ 4,935.
Harley-Davidson is primarily targeting the Asian and South American markets with the X 500 and X 350. These regions have a growing demand for mid-range motorcycles, making the X 500 a strategic move for the brand.
While the X 500 may not have the same classic appeal as the larger Harley-Davidson motorcycles, it is a significant step for the brand towards global expansion.
The partnership with Qianjiang and the incorporation of design elements from classic models show that Harley-Davidson is willing to adapt to local markets while still maintaining its identity.