Zontes ZT 500: China's Latest Maxi-Scooter Rivaling Yamaha TMax with Power and Performance
Move over Yamaha TMax, there's a new contender in town. Zontes, a Chinese motorcycle manufacturer, has just unveiled their latest offering at the Canton Fair in China – the ZT 500.
What sets this maxi-scooter apart from the competition is its unconventional power and performance, making it a force to be reckoned with in the 500cc scooter segment.
One of the standout features of the Zontes ZT 500 is its engine. While most manufacturers rely on twin cylinders for their 500cc scooters, Zontes has gone a different route with just one cylinder.
But don't let that fool you – this single-cylinder engine packs a punch. With a displacement of 491cc, it delivers an impressive 33.5 kW (46 hp) and 53 Nm of torque, putting it in premium territory.
The engine of the ZT 500 is based on the Zontes ZT 350E. However, thanks to a larger bore, the ZT 500's engine has been upgraded to 491cc, resulting in at least 24 percent more power. This means the Zontes ZT 500 is capable of reaching speeds of up to 160 km/h, making it a formidable competitor in the maxi-scooter segment.
But power isn't the only thing that sets the Zontes ZT 500 apart. Its chassis is designed to match its performance, with dimensions that rival the class-leading Yamaha TMax.
Another one of the standout features of the Zontes ZT 500 is its impressive fuel efficiency. With a 17-liter fuel tank, you can ride around 425 kilometers non stop, making it a practical option for long rides and commuting.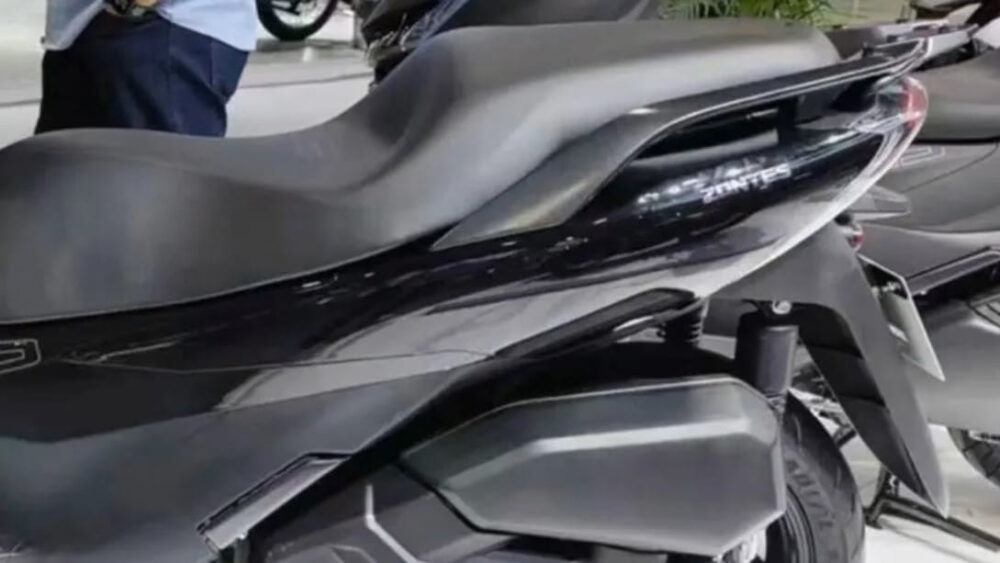 In terms of safety, Zontes has equipped the ZT 500 with a top-notch braking system. The long-travel USD front fork features a double disc and J.Juan radial brake calipers, ensuring reliable stopping power. The 15-inch wheels are fitted with 120/70 front and 160/60 rear tires, and a 2-channel ABS is also available for added safety.
Overall, the Zontes ZT 500 is an exciting addition to the world of maxi-scooters. Its unconventional engine configuration, impressive power and performance, and practical fuel efficiency make it a formidable rival to the Yamaha TMax.
With its sleek design and advanced features, the ZT 500 is set to make waves in the 500cc scooter segment, offering riders a unique and thrilling experience on the road.