ENGWE Unveils New Female-Friendly Electric Bike, the ENGWE L20, in Time for Mother's Day
ENGWE, a popular electric bicycle company, has launched a new model called the ENGWE L20, just in time for Mother's Day. The company, which aims to help people find a new way to get around, has designed this e-bike to be more fashionable and female-friendly, making it perfect for female users to experience the joy of riding.
According to an ENGWE spokesperson, the ENGWE L20 e-bike has a powerful hub-motor with 250W peak power and high torque of 50N.m. This enables riders to speed up quickly and easily.
In addition, the e-bike has an impressive range of 140km in PAS mode, which is 60% longer than other e-bikes. With its 20×4.0 inches fat tires, riders get a sense of stability and balance on the road.
The ENGWE L20 e-bike also has a step-thru frame, making it easy for riders to hop on and off. The SHIMANO 7-speed system allows riders to easily shift gears to tackle different road situations. The e-bike also comes with a front basket and a robust rear rack to provide ample loading space for riders.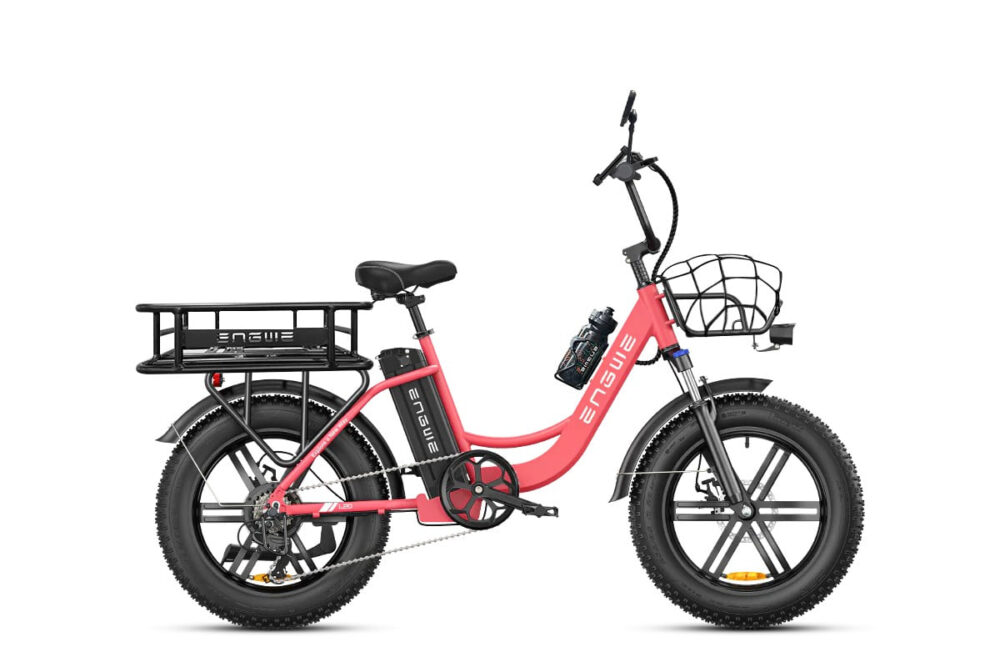 ENGWE has designed the L20 e-bike with female riders in mind. From the step-thru frame to the color choices, the e-bike caters to the needs of female riders everywhere. The e-bike is easy to control, has a comfortable seat, and has plenty of loading space, making it perfect for ladies to embrace the great outdoors.
The ENGWE L20 e-bike is available in four stylish colors: Snow White, Onyx Black, Avocado Green, and Flamingo Pink. Its stylish design, powerful motor, and fat tires make it an e-bike that riders of all ages will love.
To commemorate Mother's Day, ENGWE is offering customers the opportunity to experience the ENGWE L20 e-bike firsthand. Customers can get a free L20 e-bike and gifts (a total of 100 pieces are available) and an early bird price of €1099 (€150 off). This offer is only available for a limited time.
The ENGWE L20 e-bike is a perfect gift for the ladies in our lives, especially mothers. It is an excellent way to show appreciation for all that they do.
With its female-friendly design and powerful motor, the ENGWE L20 e-bike is sure to be a hit with riders of all ages.