AviAl develops electric bicycle with weldless aviation aluminum frame
AviAl Bikes, a Finnish startup, is developing an electric bicycle with an aviation aluminum frame without welds. Their goal is to offer a product that is resistant, light and has the lowest environmental impact, at an affordable price.
Using aviation alloys 6061 and 7075, plus hybrid glue-rivet technology, they are able to deliver not only a light and strong frame, but also elastic, comparable to a steel frame, which can absorb small vibrations present on unpaved roads.
AviAl Bikes is currently in the prototype development and testing stage, with more than half of the planned 5000 km of road tests (paved and unpaved) successfully completed.
The current e-bike in tests uses a 250W mid-engine assistance, meaning you need to pedal, allowing you to reach a maximum speed of 25 km/h. The battery is 14Ah 36V which allows autonomy between 50 and 60 km in the city.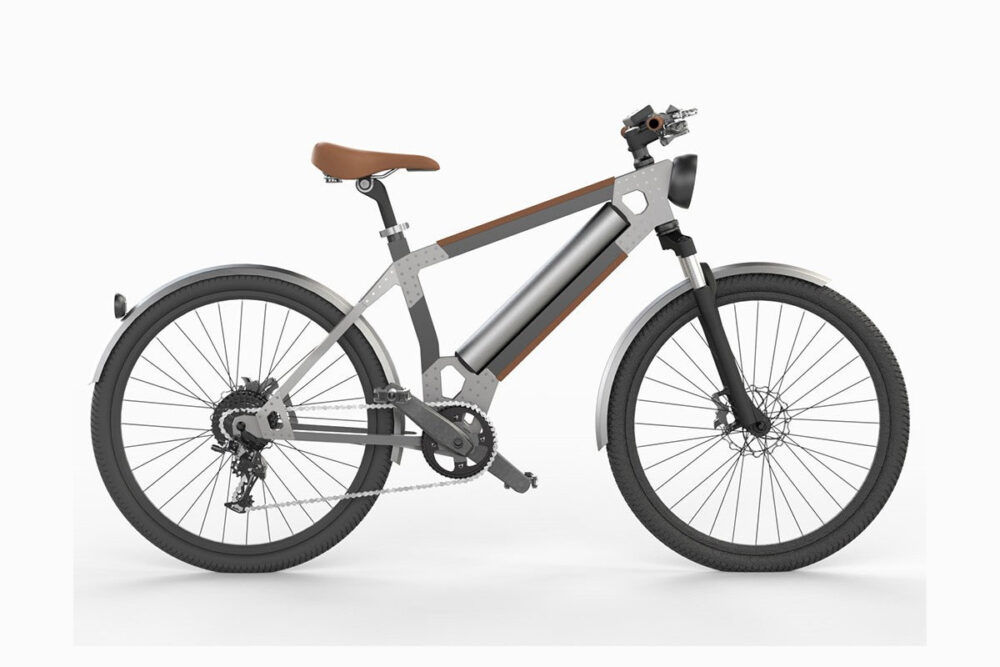 They plan, after lifting the restrictions imposed by COVID-19, to produce other prototypes, with rear engine power 350W, 500W, 700W and up to 1000W. With the latter, the maximum speed is 60 km/h. In addition, the battery can be 14, 17.5, 21 and up to 24.5Ah (1176 Wh), the latter allowing a range of up to 150 km (in economy mode).
More details and prices
More highlights of the AviAl e-bike: weldless frame weighing approx. 3 kg; total weight between 16 to 26 kg; and possibility to choose the engine, battery and transmission (250-500W central engine, 250-1000W rear engine, 14, 17.5, 21 and 24.5Ah battery, and chain or belt transmission).
In addition, there are four models being offered in pre-order: Avial Mid Drive e-Bike (a multifunctional electric bicycle with a central engine), Avial Commuter e-Bike (also multifunctional for everyday use, with several engine options and batteries), Avial City e-Bike (urban model with basic configuration), and Avial Cruiser e-Bike (full suspension, vertical adjustment and comfortable seat provide everything for a comfortable ride).
Prices for Europe are as follows (excluding VAT and shipping): €990 (Avial City e-Bike), €1090 (Avial Commuter e-Bike), €1390 (Avial Mid Drive e-Bike) and €1490 (Avial Cruiser e-Bike).
Anyway, for more information, visit https://avialbikes.com/.