2022 Honda SH125i and SH150i gets new colors in Europe
Honda unveiled the 2022 SH125i and SH150i in Europe, its 125cc and 150cc scooter, respectively, the first being one of the most popular scooters in Europe, and the last in Italy. They arrive with new colors, but retains the design and mechanical set that was updated in 2020.
For 2022, two new color options with unique red logos and black wheels add a more sporty feel and make the SH125i and SH150i even more attractive.
It is now available in Mat Pearl Cool White and Mat Rock Gray, as well as continuing online in Pearl Nightstar Black, Timeless Gray Metallic and Pearl Splendor Red.
How is the 2022 SH125i and SH150i
The 2022 Honda SH125i and SH150i was updated in 2020, when they arrived with a new design, Full-LED lighting, new LCD panel, new tubular frame and new, more powerful engine.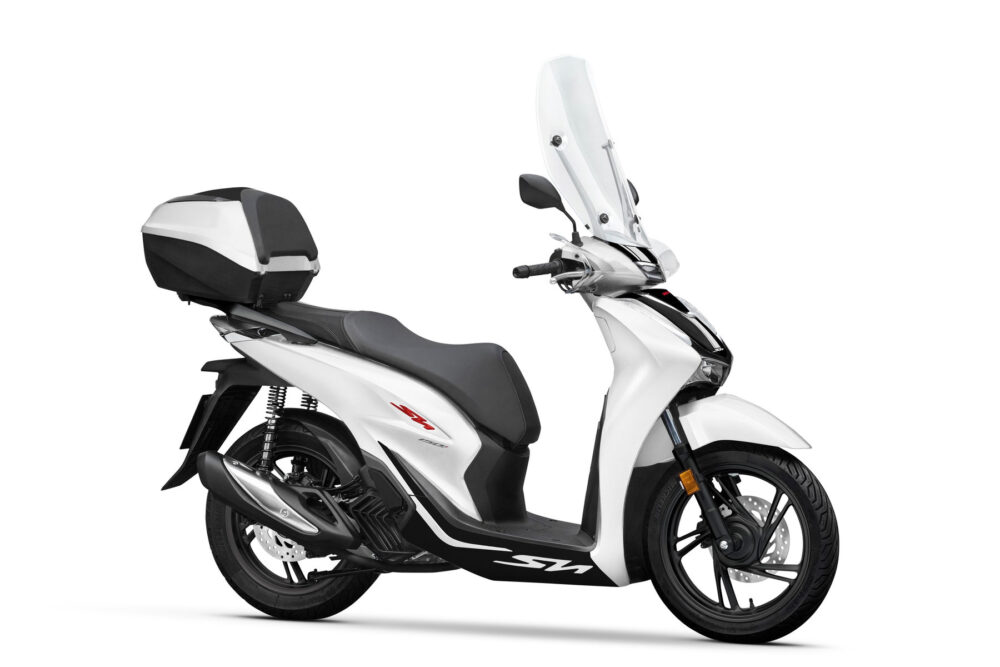 It received visual improvements, with new headlights and flashlights, all LED. In the case of the headlights, they are in a lower position, close to the fender and more horizontal. The instrument panel is new in LCD with an inverted background.
In addition, the engine has 4 valves, HSTC (Honda Selectable Torque Control), Idling Stop and low friction technology. For SH125i, it is 125 cm³ with liquid cooling, capable of generating 9.6 kW (12.8 HP) of maximum power and 12 Nm (1,2 kgfm) of torque. For SH150i, it is 156.9 cm³ with liquid cooling, capable of generating up to 12.4 kW (16.6 HP) of maximum power at 8,500 rpm and 14.9 Nm (1.5 kgfm) of torque at 6,500 rpm.
Finally, they received a new tubular steel frame, generating more space under the seat (28 liters of capacity) and the geometry of the rear suspension was revised, making them more comfortable.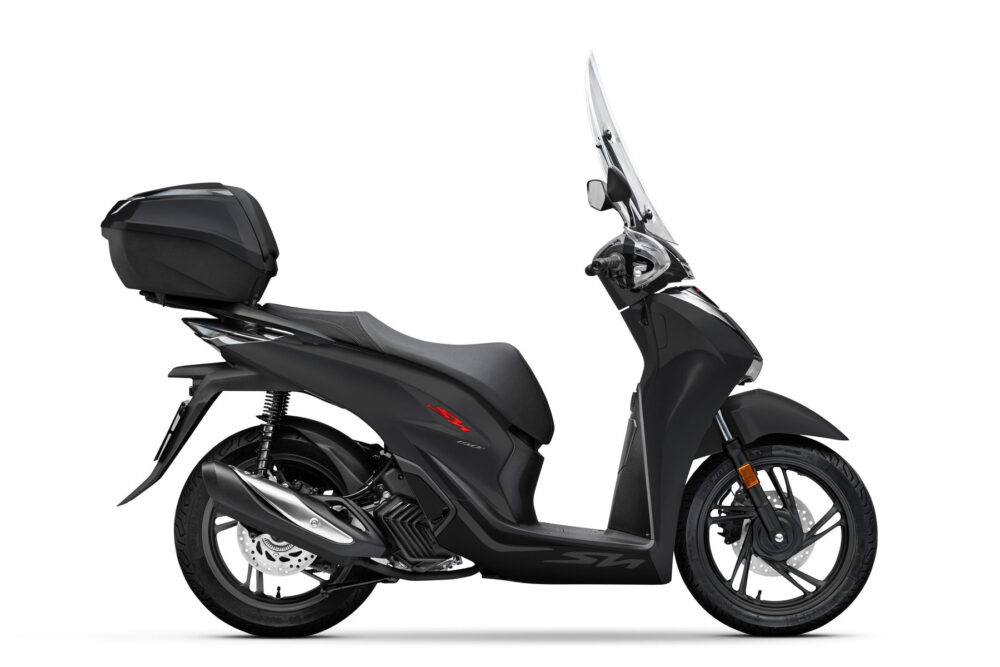 More technological and economical
Honda HSTC is an additional technology to increase rider confidence in wet conditions, which works in the background to deftly manage rear wheel traction. An indicator flashes on the dashboard when the HSTC is actively reducing wheel spin and the system can also be turned off completely.
The Idling Stop is the system that turns off the motorcycle at traffic light stops, to save fuel and emit less pollutants. According to Honda, the new 2022 SH150i is capable of running up to 44.7 km/L with the Idling Stop disabled (WMTC cycle) – 45.7 km/L for SH125i.
In addition, in 2020, the fuel tank was increased to 7 liters and moved from under the seat to be under the flat floor. With this change and the new chassis, it was possible to increase the storage capacity compartment under the seat.
Anyway, for more information, visit https://www.honda.co.uk/motorcycles.html.