Unveiling the 2024 Honda SH125i: Where Style Meets Innovation in European Scooters
The 2024 Honda SH125i has officially hit the European market, and it's causing quite a stir with its fresh array of color options and the exciting addition of the 'Vetro' variant.
For those who might be wondering, the SH125i stands tall as one of Europe's most sought-after scooters, and it's not just because of its sleek design.
Under the hood, the SH125i boasts a four-valve eSP+ engine, complete with Honda's Selectable Torque Control (HSTC) and Idling Stop technology. This means you're not just cruising in style; you're doing it with top-notch performance. But it's not just what's inside that counts.
The SH125i has signature SH style, offering a flat floor design, a modern LCD dash, full LED lighting, and an ample 28 liters of storage space. Plus, in a world where connectivity is key, it features a USB Type-C socket and Smart Key operation. Convenience is the name of the game.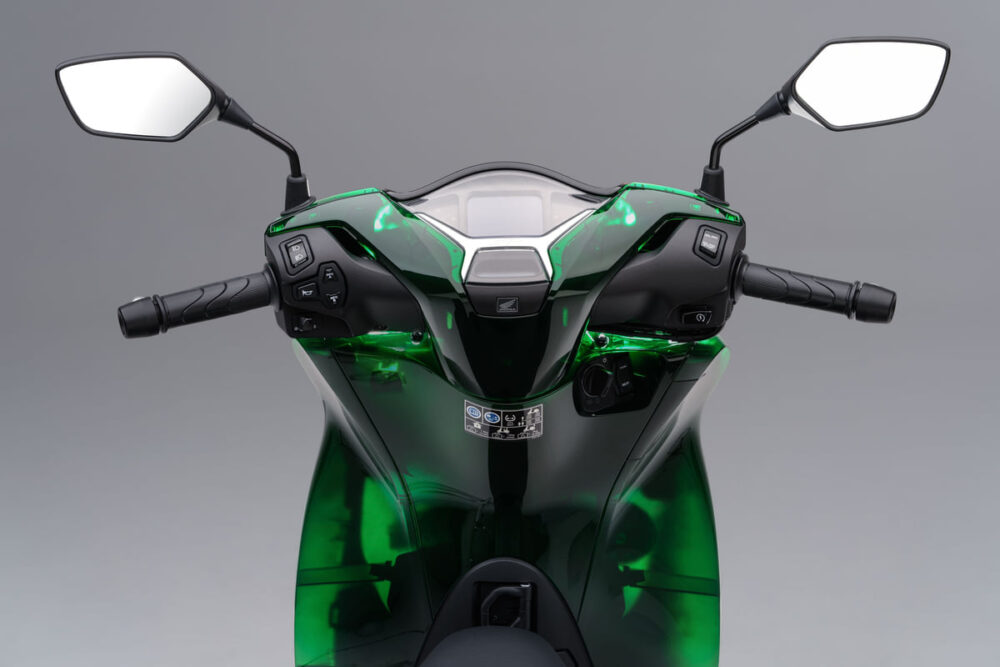 In 2024, the SH125i family gets a fresh face with the introduction of the SH125i Vetro. But that's not all; there are also new color options and combinations that maintain its premium appeal. This scooter is designed for everyday life, boasting more than enough storage and even a USB socket, making sure you're never left hanging.
Riding the SH125i is all about comfort and style. With optimized rear suspension geometry, 16-inch wheels that roll smoothly, and sleek bodywork that defines the SH125i's presence, you're in for a treat. The full LED lighting and crisp LCD dash are the cherry on top, adding a premium touch to an already impressive package.
Powering this beauty is a EURO5+ compliant four-valve eSP+ engine that delivers 9.6kW of power at 8,250rpm and 12Nm of torque. It's efficient, too, returning an impressive 45.7km/L in WMTC mode. And for peace of mind, there's HSTC (Honda Selectable Torque Control) to keep that rear wheel traction in check.
In 2024, the SH125i comes in various configurations, from the standard model to versions equipped with Smart top boxes, knuckle guards, and windscreens. It's all about giving you the choice that suits your lifestyle.
As for colors, you've got options:
Pearl Falcon Gray
Matt Pearl Cool White
Matt Pearl Pacific Blue
Pearl Nightstar Black
For those who crave a sportier look, there are two additional schemes with black detailing, red stitching on the seat, and bold new graphics:
Matt Pearl Cool White – featuring a red SH logo on the side fairing and a large white Honda logo on a black lower fairing.
Matt Coal Black Metallic – with a red SH logo on the side fairing and a NEW large red Honda logo on the lower fairing.
But what's got everyone talking is the 2024 SH125i Vetro, available in Vetro Green with a Shadow Black lower fairing. It's got silver SH logos on the side fairing and a large white Honda logo on the lower fairing, ensuring that it stands out in the crowd.
So, if you're in the market for a scooter that's as stylish as it is innovative, the 2024 Honda SH125i is the one to watch. With its dazzling color options, enhanced features, and a new Vetro variant, it's more than just a scooter; it's a statement.
photos: Honda