Unleashing the Future: Yadea's KEMPER Electric Motorcycle Takes Center Stage
Rev up your excitement as Yadea introduces the KEMPER, a game-changer in the world of electric motorcycles, that's set to redefine the entire landscape.
Unveiled at EICMA 2023, this high-tech marvel is not your average ride—it's a powerhouse of innovation.
1. Warp-Speed Charging: Ever wished your electric bike charged as fast as filling up with gas? The KEMPER makes that dream a reality. With its 320 V 20 Ah lithium iron phosphate battery, this beast can hit 80% capacity in just 10 minutes.
Yes, you read that right—10 minutes! Say goodbye to charging anxiety as the KEMPER supports both Type 2 and CCS Combo 2 connectors.
2. Performance on Steroids: Hold on tight as the KEMPER unleashes electric power like never before. Boasting a 40 kW mid-drive motor and an IGBT controller with 98% efficiency, it zooms from 0 to 100 km/h in a jaw-dropping 4.9 seconds.
According to the company, this puts it in a league beyond 800cc fuel-powered motorcycles. Buckle up for a top speed thrill of 160 km/h.
3. Intelligence Redefined: Leave traditional bikes in the dust with KEMPER's smart features. The Yadea Smart Assistant, with the Yadea App, a 7-inch intelligent dashboard, and a 1080P dash cam, elevates your riding experience.
Unlock your bike with a tap, get real-time insights on the dashboard, and enjoy security monitoring with the dash cam. It's not just a ride; it's a tech-savvy journey.
4. Precision and Stability: KEMPER isn't just about speed; it's about control. The Bosch dual ABS+TCS system ensures precise handling, while Brembo high-performance calipers bring you to a stop with confidence.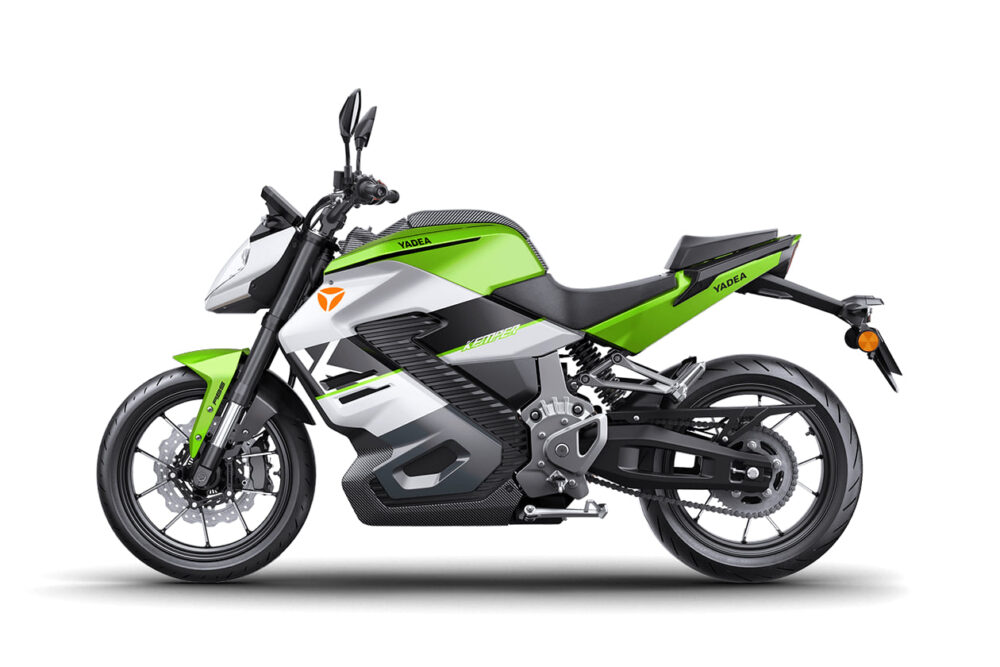 In addition, thanks to KYB high-performance shock absorption, bumps are a thing of the past. Whether cruising at high speed or hitting the brakes in an emergency, KEMPER keeps you in command.
Yadea's KEMPER isn't just an electric motorcycle; it's a statement. Get ready to redefine your ride and embrace the future of two-wheeled wonders.
photos: Yadea