Unleashing Power and Collaboration: The 2023 Harley-Davidson X440 Roars into India
Revving up the Indian motorcycle market with a thunderous roar, Harley-Davidson, the epitome of timeless American motorcycle design, and Hero MotoCorp, the world's largest two-wheeler mobility company, have joined forces to unveil their latest creation: the 2023 Harley-Davidson X440.
This collaboration brings together the heritage and style of Harley-Davidson with Hero MotoCorp's engineering prowess, resulting in a motorcycle that offers a unique blend of power, performance, and agility. Let's delve into the exciting features and remarkable capabilities of this impressive machine.
Power and Performance
At the heart of the 2023 Harley-Davidson X440 lies a brand-new 440cc oil-cooled single-cylinder engine. This robust powerplant, designed for performance and efficiency, delivers an exhilarating riding experience.
Boasting Harley-Davidson's signature exhaust note, the X440 ensures that every twist of the throttle unleashes a symphony of power and personality on the open road.
The engine, a marvel of engineering, combines air and oil cooling to maintain optimal operating temperatures, enhancing reliability and performance.
With a long-stroke design, it generates a maximum power output of 27 HP at 6,000 rpm and an impressive 38 Nm of torque at 4,000 rpm. This remarkable power delivery ensures thrilling acceleration and effortless cruising on highways or city streets.
Agile Handling and Ride Quality
The 2023 Harley-Davidson X440 is built to conquer both tight corners and long stretches of asphalt. Its nimble and agile handling is attributed to the collaboration between Harley-Davidson and Hero MotoCorp, combining the best of both worlds.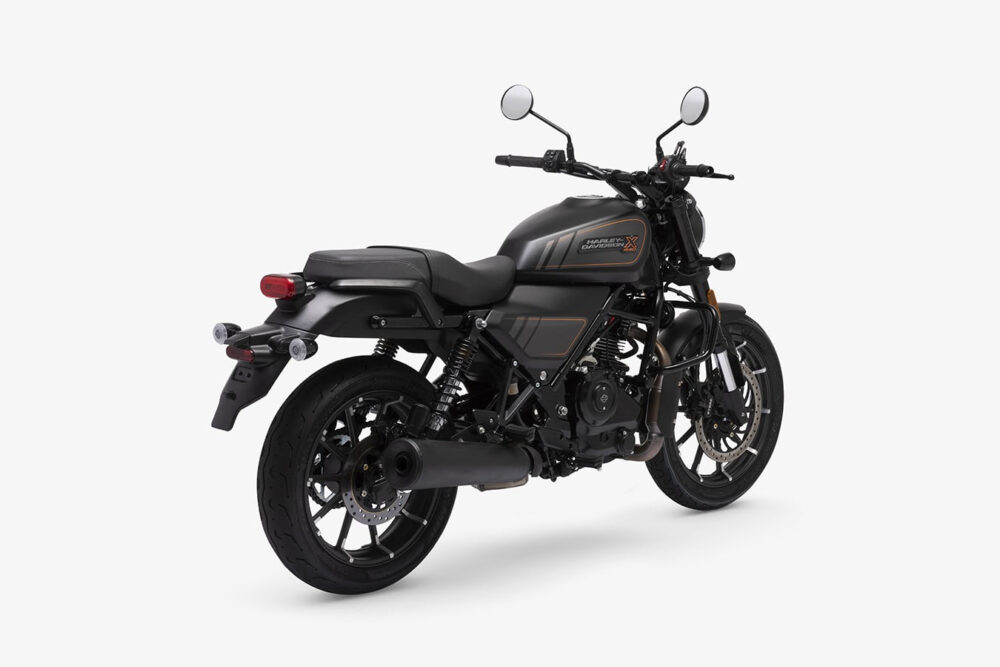 The motorcycle features a traditional steel tubular frame that strikes a balance between rigidity and weight, resulting in exceptional stability and precise control.
To further enhance its handling prowess, the X440 is equipped with upside-down front forks that absorb bumps and undulations with ease, providing a comfortable and confident ride.
The result is a motorcycle that effortlessly maneuvers through traffic and delivers an engaging and thrilling riding experience, be it on twisty mountain roads or congested city streets.
Exquisite Design and Technological Marvels
Harley-Davidson has always been synonymous with timeless design, and the 2023 X440 upholds this tradition while incorporating modern elements. Its striking lines, muscular stance, and attention to detail demand attention from every angle.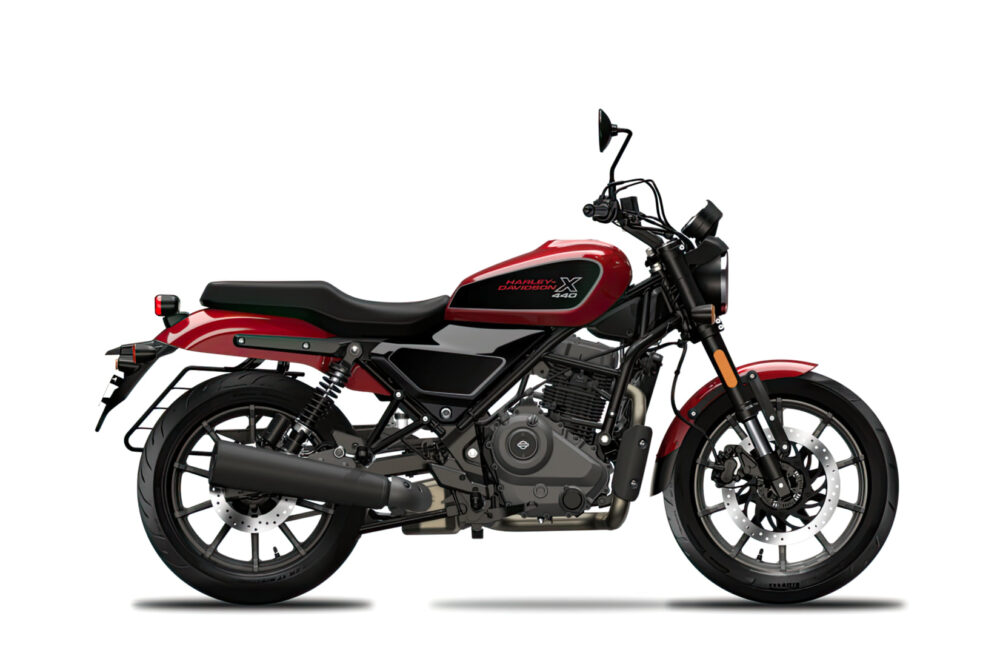 The motorcycle features a full LED lighting system that not only enhances visibility but also adds a touch of sophistication to its aesthetics.
The 3.5″ color TFT display provides the rider with a wealth of information at a glance, including speed, gear position, fuel level, and much more.
Additionally, the X440 offers Bluetooth connectivity, allowing riders to seamlessly integrate their smartphones for music, navigation, and communication purposes.
Versatile Options to Suit Every Rider
The 2023 Harley-Davidson X440 caters to the unique preferences of riders, offering three distinct versions: X440 S, X440 Vivid, and X440 Denim. Each version adds its own flair to the X440's character, allowing riders to express their individuality.
Whether one desires a bold and sporty look, a vibrant and eye-catching style, or a more understated and classic appearance, there is an X440 variant to suit every taste.
Pricing and Availability
The 2023 Harley-Davidson X440 is set to conquer the Indian motorcycle market with its captivating design and outstanding performance.
With prices starting at INR 229,000 for the basic Denim version (approximately US$ 2,792), this motorcycle offers incredible value for enthusiasts seeking an iconic brand with cutting-edge technology.
Conclusion
The 2023 Harley-Davidson X440, born out of a collaboration between Harley-Davidson and Hero MotoCorp, is a testament to the power of partnership and the pursuit of excellence.
With its all-new 440cc engine, signature Harley-Davidson exhaust note, agile handling, and modern features, this motorcycle is set to carve its own path in the hearts of Indian riders.
photos: Hero