The 2024 BMW F 900 GS and F 800 GS: A Leap Forward in Mid-Range Touring Enduros
In the ever-evolving world of motorcycles, BMW Motorrad has once again pushed the boundaries of innovation and performance with its latest offerings: the 2024 BMW F 900 GS, F 900 GS Adventure, and F 800 GS.
These premium mid-range touring enduros have undergone significant upgrades, offering purist riding fun combined with advanced technology and an even greater sense of adventure.
Power and Performance
At the heart of these new models lies an advanced 2-cylinder in-line engine with an increased capacity of 895 cc, up from the previous 853 cc. This upgrade translates to more power and torque, with the F 900 GS and F 900 GS Adventure producing an impressive 77 kW (105 hp) at 8,500 rpm and 93 Nm at 6,750 rpm, while the F 800 GS delivers 64 kW (87 hp) at 6,750 rpm and 91 Nm at 6,750 rpm.
Notably, these engines now boast a fuller torque curve, enhanced pulling power, and quicker acceleration, ensuring an exhilarating riding experience.
Enhanced Riding Dynamics
The new GS models come equipped with two standard riding modes: "Rain" and "Road," along with ABS Pro and Dynamic Traction Control (DTC).
For those seeking an even more dynamic experience, the optional "riding modes Pro" further refines the riding characteristics, offering additional riding modes, riding mode pre-selection, engine drag torque control, and Dynamic Brake Control (DBC).
These features allow riders to tailor their bikes' performance to suit their preferences and the riding conditions.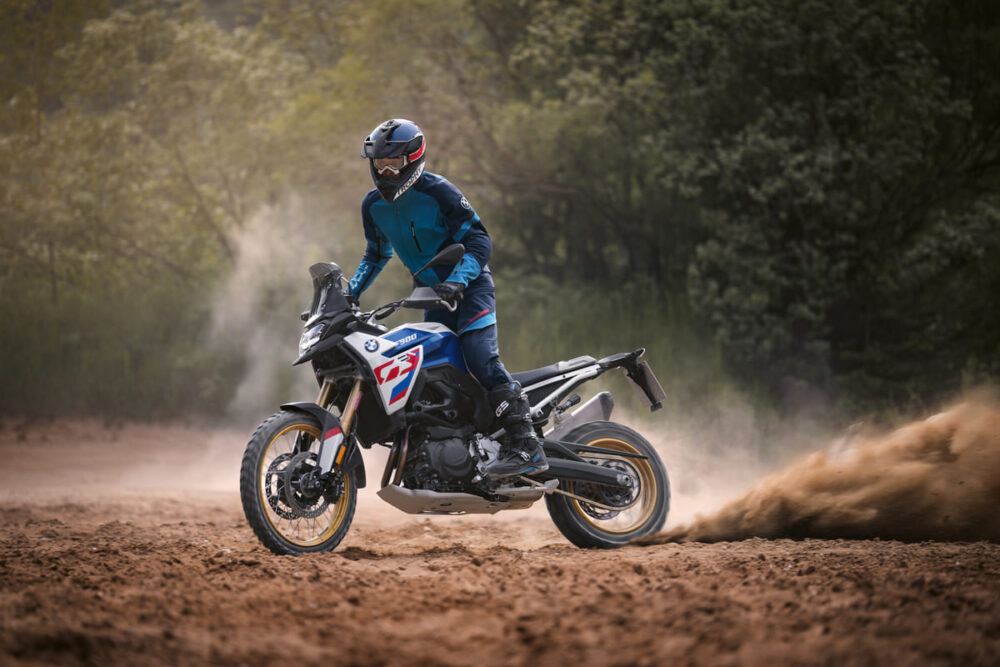 Lighter and Agile
BMW Motorrad has employed innovative engineering to reduce weight and enhance agility in the F 900 GS. Notably, the F 900 GS features a significantly lighter plastic fuel tank and rear section, shedding 14 kg compared to its predecessor.
This weight reduction not only contributes to a sportier feel but also improves off-road capabilities.
Advanced Suspension and Ergonomics
Both the F 900 GS and F 900 GS Adventure benefit from new fully adjustable upside-down telescopic forks, providing better control over rough terrain.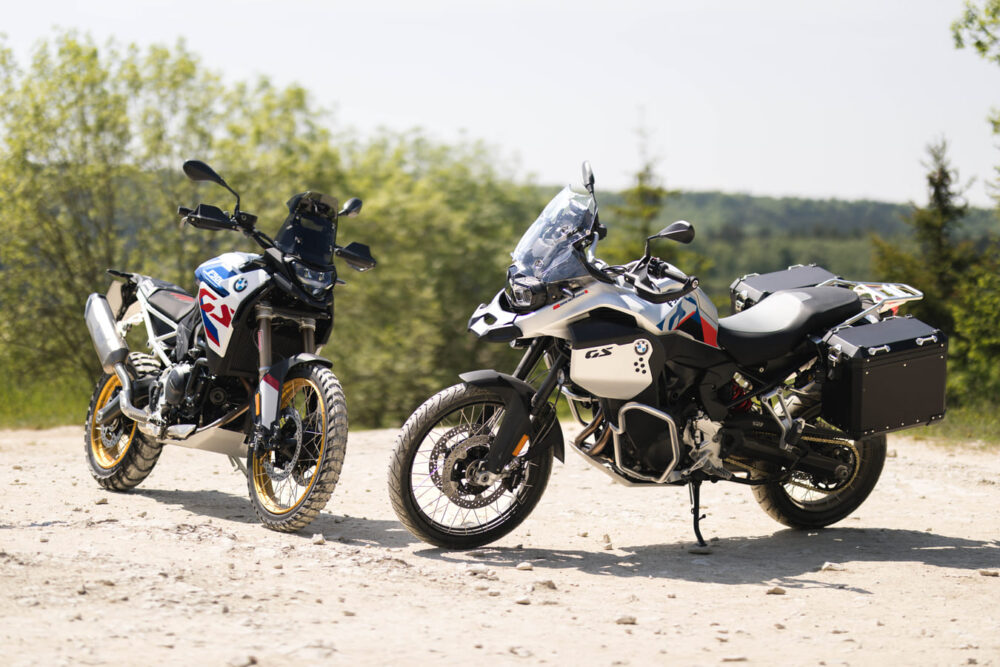 The ergonomic triangle (handlebar – seat – footrests) has been optimized for off-road use, allowing riders to confidently tackle challenging landscapes.
Lower footrests, a higher handlebar position, and a redesigned fuel tank contribute to improved comfort during off-road adventures.
Modern Lighting and Connectivity
These new GS models come equipped with powerful LED headlights, ensuring excellent visibility in all conditions. Additionally, a large, 6.5-inch TFT display offers unrivaled information diversity and functionality.
Connectivity is at the forefront, with a multifunction holder for navigation devices, action cams, and more as standard in the F 900 GS.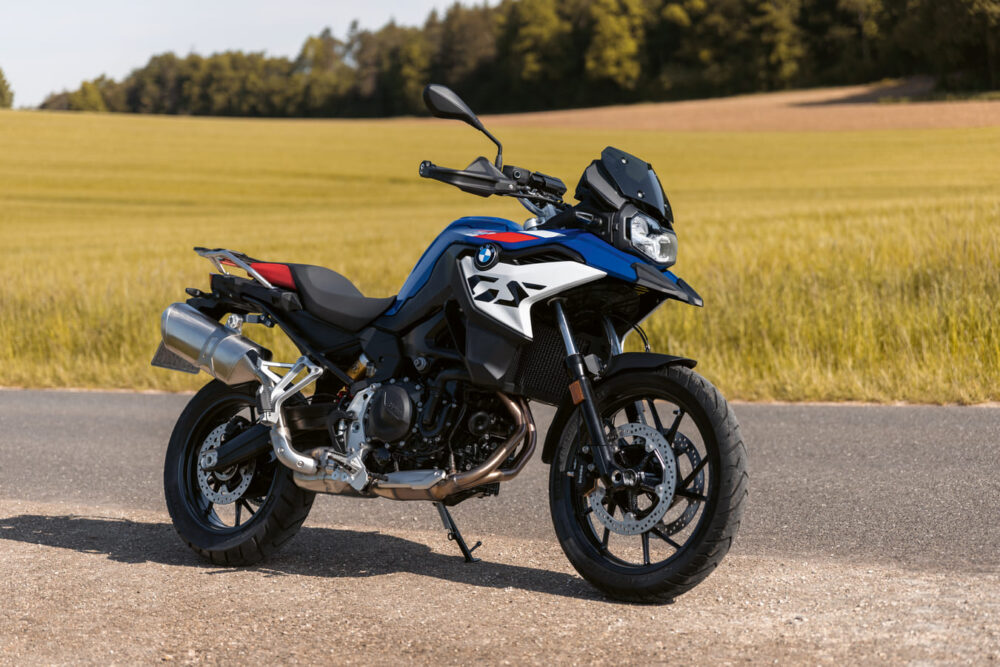 Distinctive Design
The F 900 GS boasts a dynamic design that emphasizes its off-road prowess, sportiness, and weight reduction. The slimmer plastic fuel tank and redesigned body parts give it a sleek and sporty appearance, while the rear section is narrower and more dynamic.
The sporty rear silencer by Akrapovič adds to the bike's dynamic look. The F 900 GS is available in various color schemes, including the striking São Paulo yellow solid paint of the Passion model.
Model Variants
The F 900 GS Adventure offers versatility with options like fully adjustable upside-down telescopic forks, LED headlights, and a Ride Pro model variant in matte White Aluminium.
The F 800 GS, now featuring a TFT display as standard, comes in different variants, including a Sport model in Racing Blue and a Triple Black version in Blackstorm metallic.
Conclusion
In summary, the 2024 BMW F 900 GS, F 900 GS Adventure, and F 800 GS represent a significant leap forward in the world of mid-range touring enduros.
With more power, advanced technology, reduced weight, and enhanced off-road capabilities, these bikes offer a thrilling and versatile riding experience.
photos: BMW Motorrad