Kawasaki shows electric and hybrid motorcycle prototypes in Japan
Kawasaki presented two electric and hybrid motorcycles in Japan during the traditional Suzuka 8 Hours endurance race, valid for the FIM WEC (World Endurance Championship).
The two models took a lap around the track for exhibition to the local public, showing how advanced the brand's project is to enter the electric segment.
The first to enter the track was a fully electric bike similar to the 'naked' Z400, but still without much finishing. The design is the traditional Sugomi 'streetfighter', with very aggressive lines.
In the images, you can see the electric motor installed in the center of the vehicle, with the final transmission made by chain. We couldn't see a shift pedal, but we can't rule out this item on the final model.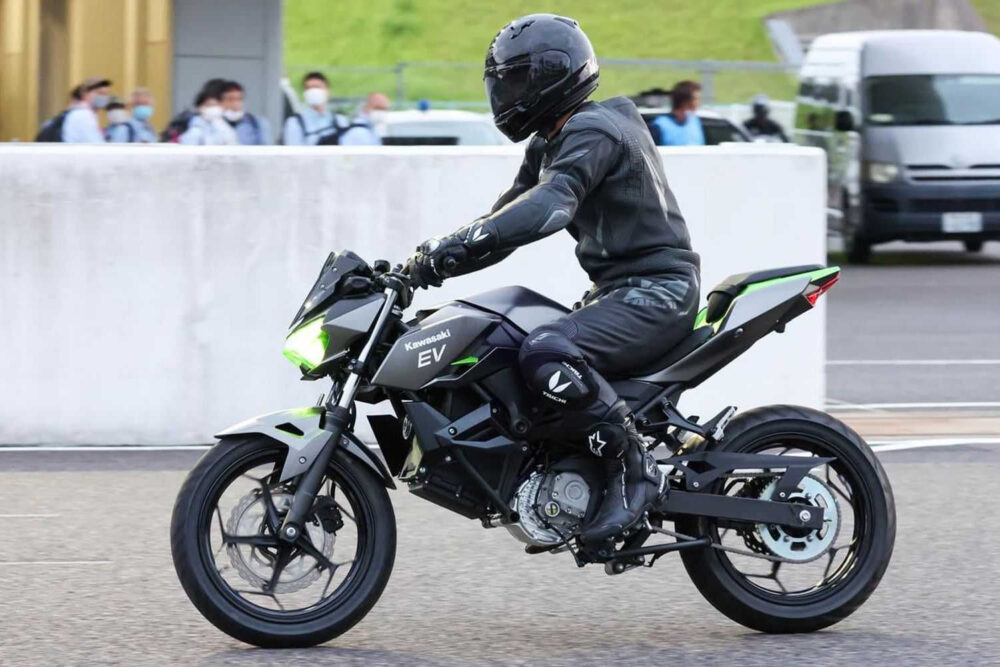 The company recently registered an electric motorcycle with a power of 11 kW, so it may be that it is this model which, with that power, can reach up to 140 km/h.
The second model that entered the track was a hybrid motorcycle, with sports characteristics, probably based on the Ninja 650. It has the same design, but with a larger front part, probably to accommodate the battery and other components.
Thus, this model has a traditional combustion engine and an electric motor. There is no further information, but we believe that they can be used separately or together, that is, in places where combustion vehicles are restricted, it could only operate in electric mode. In other cases, it could combine the two to extract maximum power and torque, providing a very sporty ride.
Anyway, as they are still prototypes, we have to wait for more official information. But one thing is certain: Kawasaki is working on an electric and hybrid model. The electric model can reach the market quickly. The hybrid model, on the other hand, may take a little longer, as it requires more investment in research and development.
For more information about Kawasaki, access https://www.kawasaki.eu/en/products.