Can-Am unveils two electric motorcycles with bold design and cutting-edge technology
Can-Am unveiled in Canada two new electric motorcycles with different proposals, one 'naked streetfighter', and the other, an on/off-road model. They arrive with bold design and the company promises cutting-edge technology.
Despite the announcement having been made on August 7, the two models should only hit the market in mid-2024. The company promised to reveal the technical specifications still in August 2022.
The Can-Am Pulse is the streetfighter electric motorcycle that, according to the company, is balanced and agile, designed to immerse riders in the energy of the city and transform their daily commute.
On the other hand, the Can-Am Origin pays homage to the brand's Track n' Trail heritage, a dual-purpose (on/off-road) electric motorcycle that was designed to bring new excitement to both the street and the trail.
Both models feature a modern and impressive design, with straight lines and defined angles, and Full-LED lighting, with a high-performance LED headlight.
Additionally, the company says both models are equipped with new Rotax E-POWER technology, producing 'road-worthy speeds with plenty of power and torque'.
We can see in the first images released that the electric motor is installed in the central part of the bike and the final transmission, apparently, is made by a belt.
Anyway, we have to wait for the release of the technical specification but we believe that both models will bring decent performance data.
For more information, visit https://can-am.brp.com/on-road/ca/en/.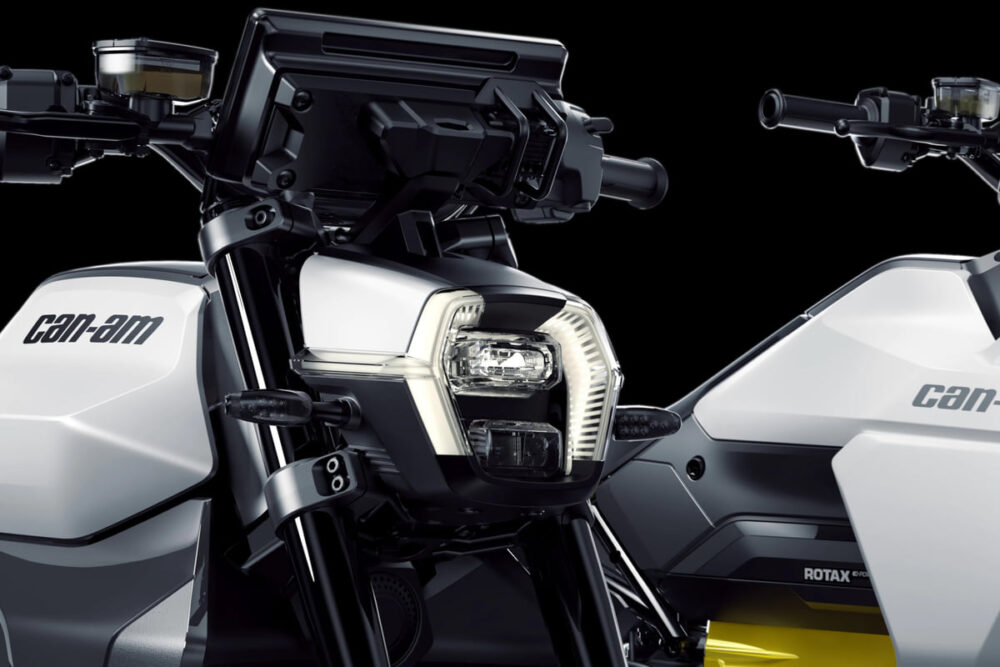 photos: Can-Am