Honda's new sport touring bike NT 1100 will be launched on October 21st
Honda released a video teaser about its next release: the 2022 NT 1100, its new sport touring bike that will be launched on October 21st, with the same engine as the CRF 1100L Africa Twin.
The new 2022 Honda NT 1100 arrives to fight in the segment that today has Kawasaki Versys 1000, Suzuki GSX-S1000GT, BMW S 1000 XR, BMW F 900 XR and Yamaha TRACER 9.
In the past, the company has already sold 'tourer' models with the initials 'NT', such as the Honda NTV 700 Deauville, a model with a sports road proposal, with a certain fairing, ample windshield and even side cases.
You can see very little in the video teaser released, but the model will have a large vertical windshield and side cases, as well as engine/crankcase protector and auxiliary lights. See the video teaser below:
With the launch, the Honda NT 1100 completes the brand's touring line, which today begins with the CB 500X, passes through the NC 750X and ends with the luxurious GL 1800 Gold Wing. Currently, there is a gap between NC and GL.
For now there is no more information about the new bike. We have to wait for the release to bring all the details and specifications.
Finally, for more information about Honda UK, visit https://www.honda.co.uk/motorcycles.html.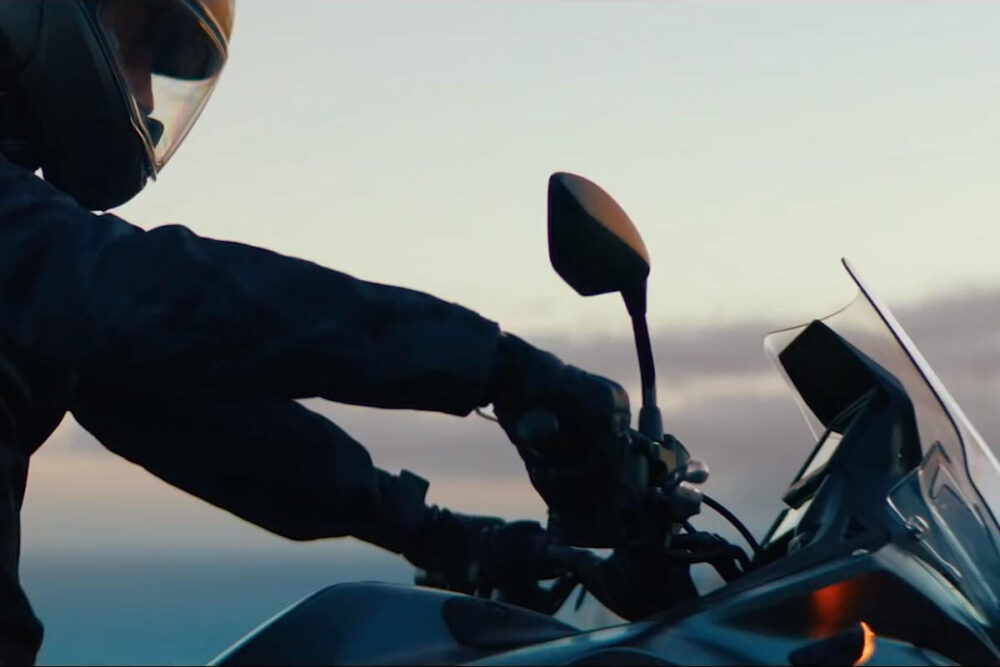 images: playback/YouTube Honda Europe