2022 Honda CB 500X is updated with USD Showa front forks, double disc brake and more
Honda launched in Europe the 2022 model of the crossover/adventurous CB 500X, which arrives with USD Showa front forks, double disc brakes and more updates.
The biggest innovation in the 2022 Honda CB 500X is the 41mm Showa SFF-BP (Separate Function Fork Big Piston) inverted front suspension, which allows an improved handling.
Another improvement is the presence of a new, lighter, redesigned rear swingarm. Now constructed of 2mm steel, it employs a hollow crosshead and is more rigid in rotation and also more flexible laterally to improve handling.
Braking performance has also been improved, with the adoption of 296 mm double disc brakes and axially mounted Nissin two-piston calipers.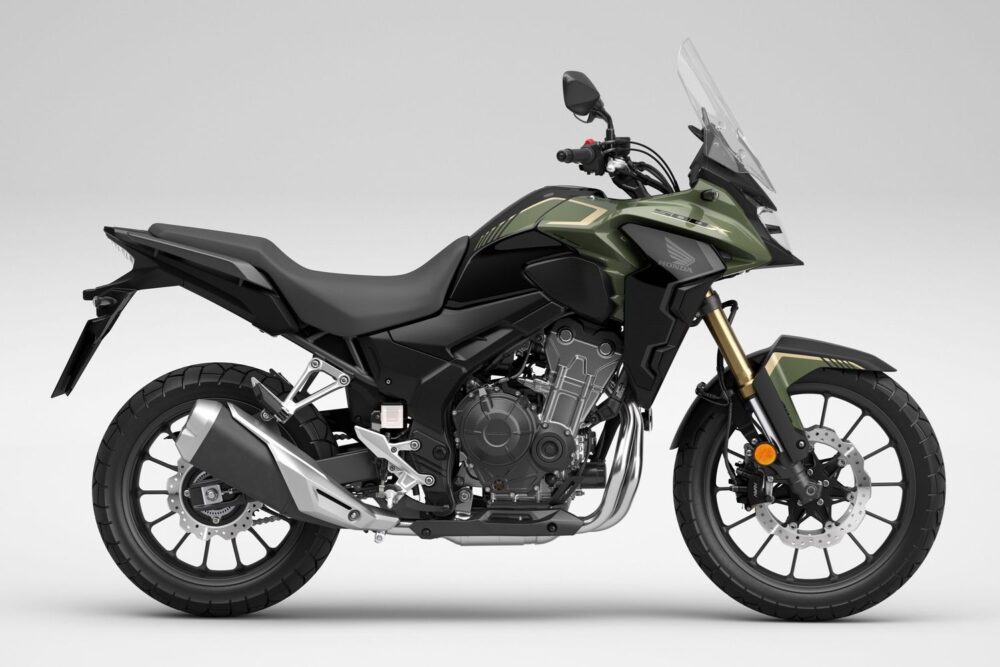 Finally, the 19″ front wheel has been redesigned and is lighter thanks to the thinner spokes, which reduces unsprung weight to aid in cornering ability. It's finished with a new fender that features unique detailing and graphics.
Twin-cylinder engine received injection adjustments
The engine remains the same 471 cm³ twin-cylinder with liquid cooling, but it received injection adjustments and the new settings improve the torque sensation without compromising performance. In Europe, it is capable of generating up to 35 kW (47 HP) of maximum power and 43 Nm / 4.55 kgfm of torque.
Also in terms of mechanics, the gearshift has 6 speeds and is equipped with an assist and slip clutch. The fuel tank capacity is 17.7 liters.
The instrument panel is fully digital in LCD and has a gear indicator, in addition to the usual partial and total odometers, speed and tachometer indicators.
There is also support for GPS and tapered handlebars, which conveys more confidence during the ride and has better resistance. The lighting is all in LED, and the headlight and turn signals were given a stronger illumination.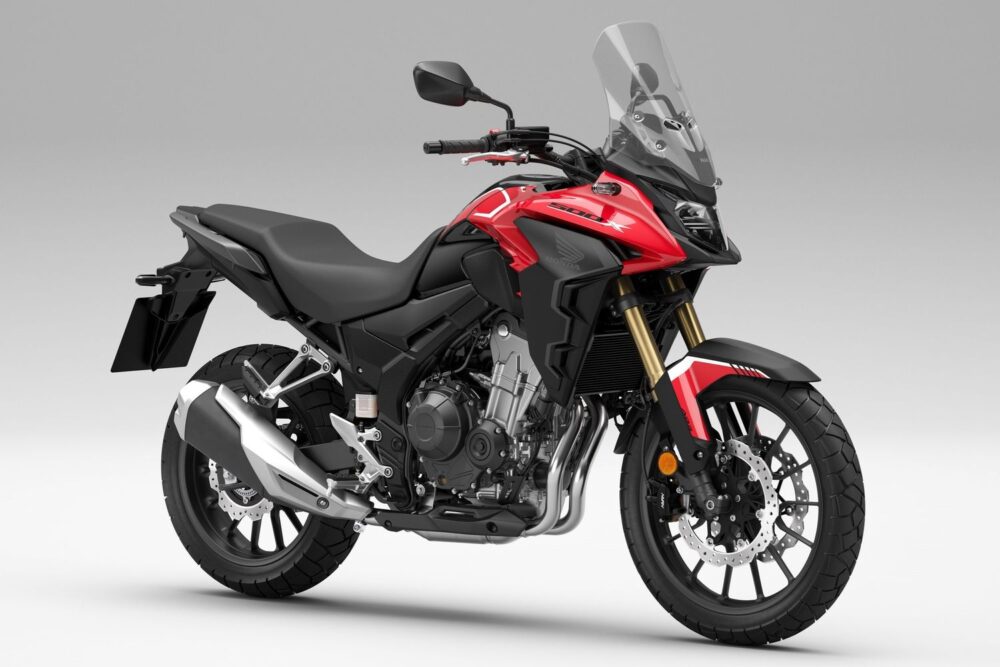 Finally, the 2022 Honda CB 500X gets two new colors, in addition to the Grand Prix Red: Mat Gunpowder Black Metallic and Pearl Organic Green.
For more information, access https://www.honda.co.uk/motorcycles.html.