Gogoro launches electric scooter battery swap service in Israel
Gogoro, a global technology leader in battery swapping ecosystems, today announced the launch of its battery swap for Electric Scooters and Smartscooters in the Tel Aviv metropolitan area of Israel.
In partnership with market leaders Metro Motor and Paz Group, the companies hope to launch in other cities in Israel in the future.
"I welcome the arrival of Gogoro electric scooters to Israel as they serve several significant agendas," said Meital Lehavi, Deputy Mayor of Tel Aviv-Jaffa Municipality, managing the Transport, Road Safety and LGBT Community departments.
"First, two-wheeled vehicles are traffic jam-busters in an era of road congestion. Second, this is a breakthrough that heralds the transition to smart and green transport through cooperation that will allow for battery exchange at gas stations, transforming them into places for alternative energy supply", he added.
Metro Motor is one of the leading distributors of two-wheeled vehicles in Israel and Paz Group is a leading energy, gas and retail group in Israel. The companies are launching with 10 battery change locations and anticipate deploying to 35 battery change stations by the end of 2022 and over 150 stations within 4 years.
"Gogoro is excited to launch its battery swap in Tel Aviv. We are focused on driving the mass market shift to smart electric mobility and battery swapping is a clear path to solving a city's mobility and energy demands in a safe, sustainable and scalable way. As one of the most innovative cities in the world, the people of Tel Aviv can now embrace a new era in smart mobility innovation using Gogoro Smartscooters and battery replacement," said Horace Luke, Founder, President and CEO of Gogoro.
"Metro Motor and Paz Group are two industry leaders in Israel and together we are introducing a new experience of smart, sustainable and accessible urban mobility for all. Now you can buy the high-performance Gogoro S2 ABS or the versatile Gogoro 2 Plus at Metro retail stores in the city", concluded the executive.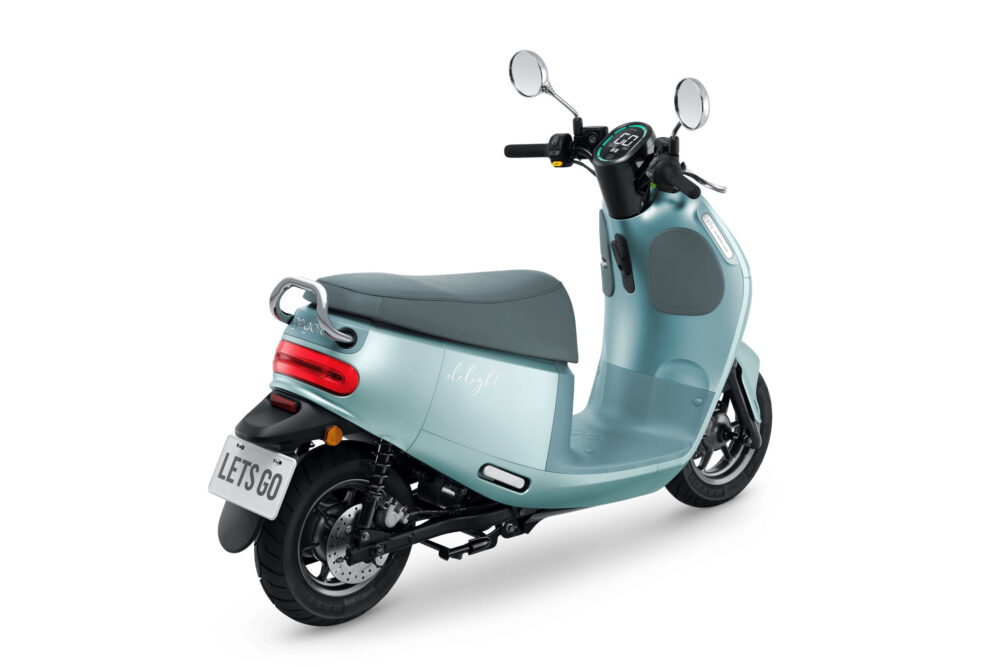 Gogoro Smartscooters
Gogoro Smartscooters are renowned for their design, performance and smart technology that allows for incredible control, safety and ease of use. Key features of the Gogoro Smartscooter experience include:
Responsive Power – Hyper-efficient, water-cooled Gogoro motor that delivers incredible power and range.
iQ System® – Smart vehicle technology that makes every day riding simple and effortless.
Gogoro App – The Gogoro App provides a variety of smart features and the ability to receive new features over the air (OTA).
Bio-authentication – Choose from fingerprint, Face-ID, or even Siri voice command to utilize greater security and easy access to your Smartscooter.
One-click reverse – Get out of any tight spot with a simple click of the reverse button for hassle-free parking.
Gogoro S2 ABS
The Gogoro S2 ABS is a special performance edition of Gogoro's 2 Series. The S2 ABS has a 7,200-watt electric motor with 213 Nm torque that delivers a top speed of nearly 60mph and it accelerates from 0-30 mph in under four seconds.
The Smartscooter has many performance enhancements including ABS braking and a 245mm enlarged front disc brake with four piston radial mounted race calipers for improved braking performance.
Gogoro 2 Plus
The Gogoro 2 Plus is designed to be versatile, dependable and safe. The Gogoro 2 Plus is equipped with regenerative braking that returns power to its batteries.
It also utilizes Gogoro's Synchronized Braking System (SBS), unique braking that delivers simultaneous braking force to the front and rear wheels, automatically balancing stopping force to reduce skidding when hard braking or during emergency stopping situations.
The Gogoro 2 Plus has a 6,400 watt electric motor for a top speed of more than 55 mph and it accelerates from 0 to 30 mph in less than 4.3 seconds. The Gogoro 2 Plus also has 25 liters of storage under the seat, ample space to store a helmet and backpack.
Anyway, for more information, access https://www.gogoro.com/.
photos: Gogoro