Energica launches Experia in Europe: adventurous crossover electric bike with up to 420 km of autonomy
Energica Motor has launched the Experia in Europe, its new electric adventurous crossover motorcycle, which arrives ready for you to hit the road and has up to 420 km of autonomy.
Designated by the brand as a Green Tourer motorcycle, the Experia is made specifically for you to hit the road, with a newly designed electric motor and battery.
Very comfortable, it has a heated grip, aerodynamic fairings and an adjustable windshield, as well as plenty of room to carry your luggage, with side cases and top case.
Ready for adventure, it comes with long-travel suspension, being adjustable 43 mm USD at the front, and Pirelli Scorpion Trail II dual purpose tires. Despite this, the wheels are cast aluminum, requiring a little more care on roads with many potholes.
In terms of mechanics, the new Energica bike does not disappoint, as it has a double 330 mm brake disc at the front, Brembo calipers and cornering ABS.
In addition, it is equipped with Full-LED lighting, 5″ color TFT IPS digital panel, 7 riding modes (4 standard and 3 customizable), cruise control, traction control with 6 intervention levels, 4 regenerative modes and parking assistant (forward and reverse).
The Energica Experia engine is central with continuous power of 60kW (80 HP) and peak power of 75kW (102 HP), which allows a limited maximum speed of 180 km/h (112 mph). Torque is 115 Nm but, with the reduction, it reaches up to 900 Nm at the wheel.
The lithium polymer battery has a maximum capacity of 22.5 kWh, which allows a range of up to 420 km (261 miles) in the city, 256 km (160 miles) combined (city/highway) and 208 km (130 miles) 'Extra-Urban'. The published WMTC is up to 222 km (138 miles).
Anyway, Energica Experia is now available on pre-order in Europe, but the price has not yet been announced. The only color available is Bormio Ice.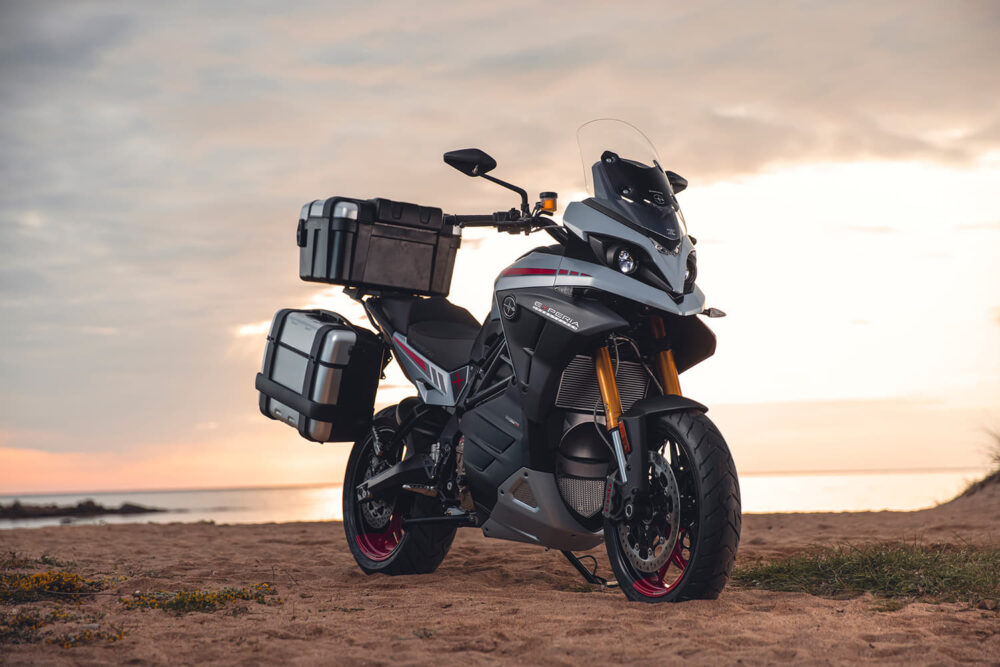 For more information, visit https://www.energicamotor.com/.
photos: Energica