BMW presents R 18 Magnifica customized by Radikal Chopper
BMW presented its 1800cc custom cruiser R 18 Magnifica at the Top Marques Monaco Show, which was highly customized by Radikal Chopper.
The motorcycle is the work of Raffaello Polchi, motorcycle enthusiast and owner of the Riunite Milanesi workshop, located in Milan, Italy. Inspired by motorcycles from the 1920s, 1930s and 1940s, especially the BMW R 37 model, the R 18 Magnifica mixes retro with chic and modern.
All changes and modifications follow the original measurements of the R 18, that is, the bike maintains its excellent chassis. Despite this, the custom model is 100 kilograms lighter than the original model, resulting in considerably faster performance.
The R 18 Magnifica was completely handmade, using noble materials such as brass, aluminum and wood, with a design unlike any other custom.
Even the brake discs and calipers were specially created for this bike. The tail and seat are one piece and give the impression of floating in the air. The rear end is mahogany with a polished stainless steel center section, giving the motorcycle a jeweled appearance.
In addition, the front suspension forks have a look reminiscent of old-school motorcycles, but on the inside they are completely modern.
Finally, the electrical system was not modified, and the dimensions, wheels and tires remained faithful to the original model.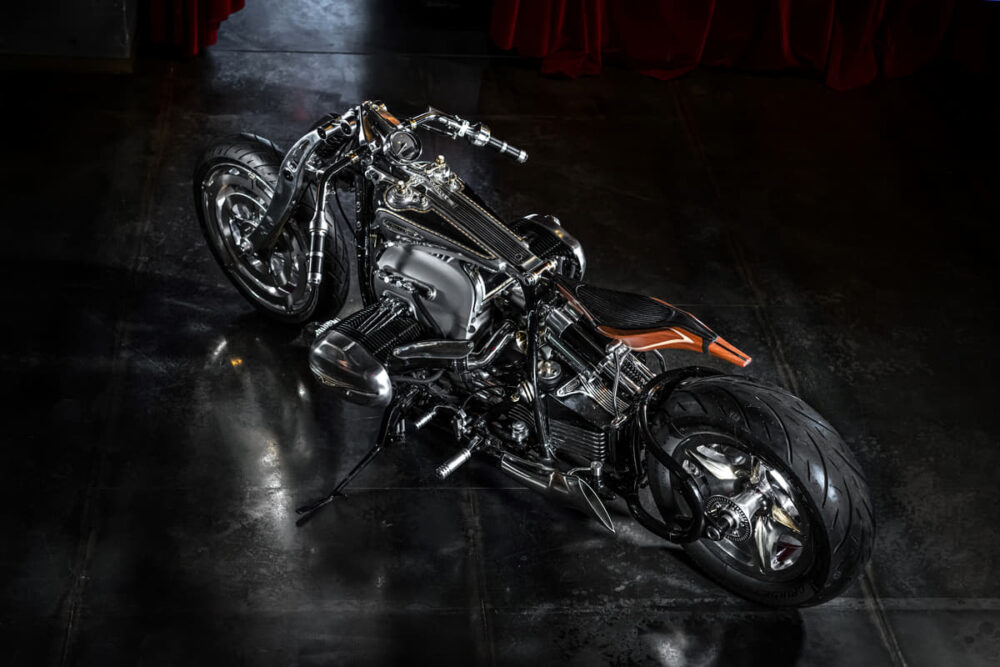 For more information about BMW Motorrad UK, access https://www.bmw-motorrad.co.uk/.
photos: BMW