2023 Honda Giorno 50cc scooter makes its return to Canada
Honda announced that the 2023 Giorno, its Legendary European-inspired 50cc scooter, is back in the Canadian miniMOTO line up.
Finding the perfect balance between European style, utility and practicality, the 2023 Honda Giorno, according to the company, is ideal for urban and around-town transportation. The Giorno is easy to ride and affordable to operate and will be available at dealers across Canada this fall with a MSRP of $3,299.
Beyond the sleek, rounded bodywork, it features in-dash and under-seat storage compartments, and a convenience hook for securing a bag.
From daily commuting to enjoying a Sunday ride, the classic scooter styling, epic fuel efficiency and world-famous Honda engineering and quality all add to the enjoyment.
ENGINE / DRIVETRAIN
A 49 cc OHC four-stroke engine provides ample power for around-town trips, keeping the fun factor high while slowly sipping fuel.
Programmed Fuel Injection (PGM-FI) delivers excellent throttle response over a wide variety of riding conditions.
CHASSIS / SUSPENSION
22-litre under seat storage compartment makes it easy to transport books or groceries and can store most full-size helmets.
In dash storage can hold a 1-litre bottle, and a large convenience hook allows the rider to conveniently secure a bag.
Combined Braking System (CBS) helps to slow the scooter down safely. Activate the rear brake, and CBS automatically adds the front brake.
Anyway, for more on the 2023 Giorno and Honda Canada's miniMOTO line up, visit https://motorcycle.honda.ca/category/minimoto.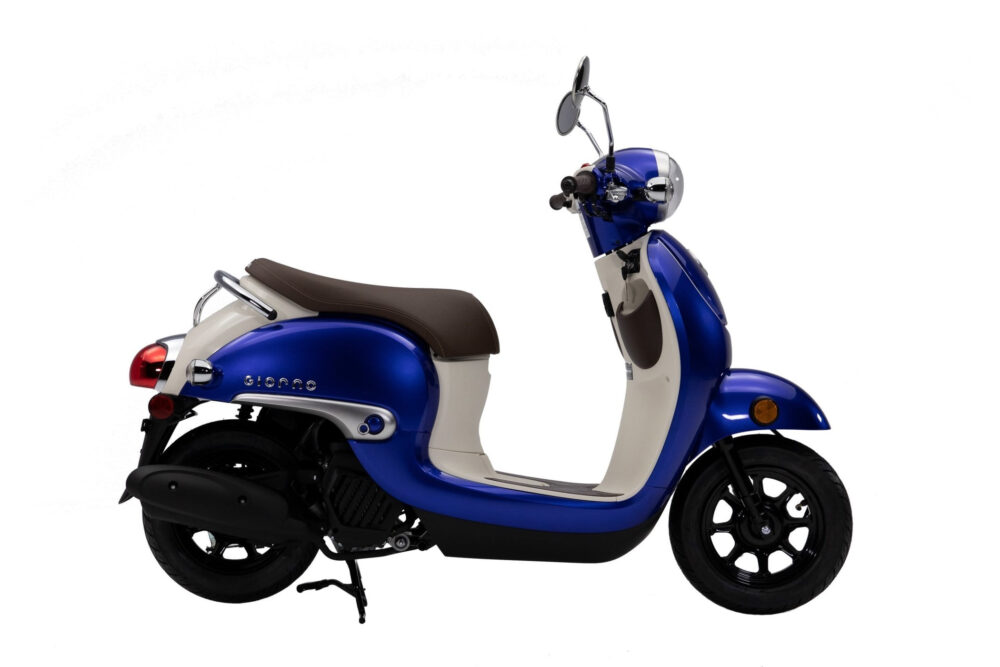 photos: Honda