2021 Kawasaki Z900 gets 'Performance' version in Europe
The 2021 Kawasaki Z900 has a version called 'Performance' in Europe. The model features genuine accessories such as a small bubble/windscreen over the dashboard, gel tank pad, seat cover and Akrapovic sports exhaust system.
With the small bubble, the 2021 Kawasaki Z900 Performance is more aerodynamic, especially on the road, allowing for a more sporty riding.
With the Akrapovic exhaust system, the bike gains a sportier sound and an increase in performance. There are two tip options: carbon fiber or titanium.
In Europe, the model comes in three color options: White (with green wheels), Black (with red frame and wheels) and Black (with green frame and black wheels).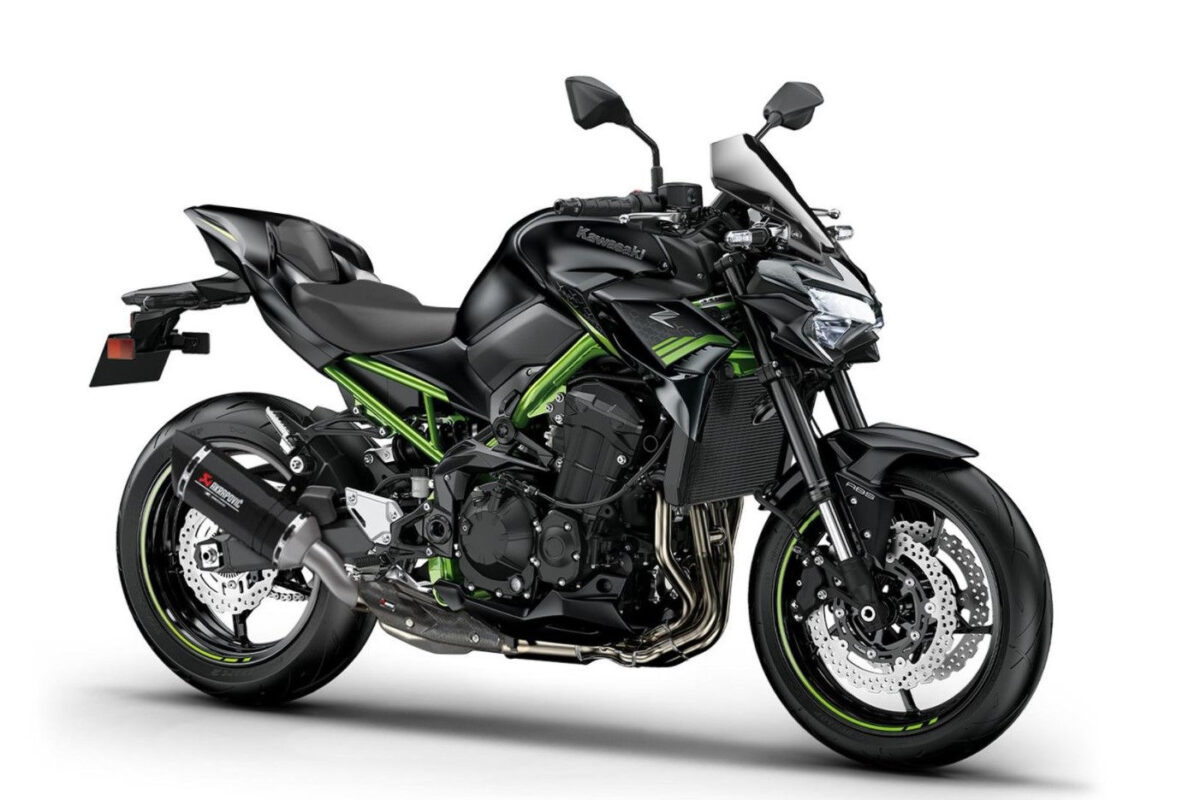 How is the 2021 Z900
Kawasaki launched the new 2021 Z900, with updates to the look, frame and suspensions, in addition to bringing more technology.
It gained a frontal look (optical set) very similar to that of the Z400 (and the new Z650). Now, all the lighting is turned to LED, that is, headlights, lanterns, turn signals and plate light have this technology.
New fairings around the tank and radiator reinforce the aggressive look and size of the bike, as well as new protective fins, fuel tank cover and rear.
In addition, it gained new seats, with more foam, for greater comfort, for both the pilot and the passenger. The general ergonomics of the motorcycle covers a wide range of people and physical characteristics.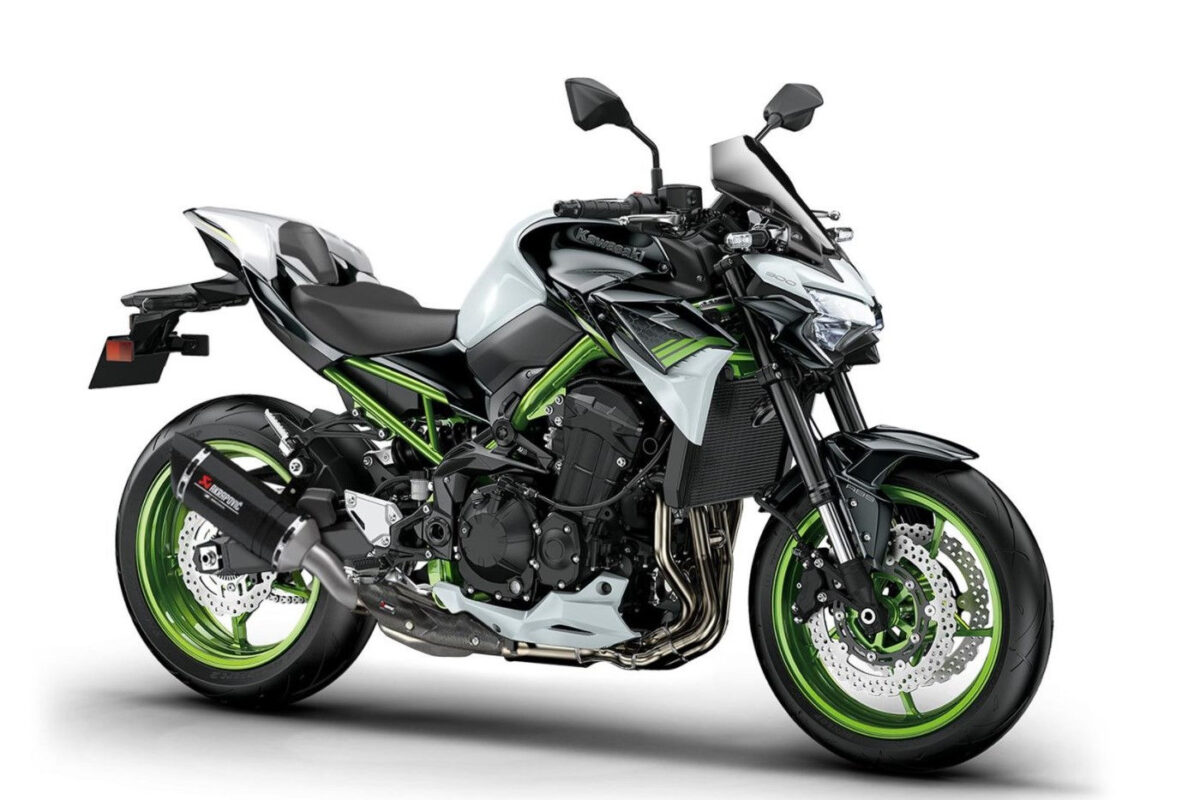 More embedded technology
The 2021 Kawasaki Z900 comes with a new 4.3″ color TFT panel, Smartphone connectivity, KTRC Traction Control System and Integrated Riding Modes.
In addition, it has the Power Modes, the ABS KIBS system, the adjustable suspensions with 41 mm inverted front fork and the assisted and sliding clutch.
The engine is a 4 cylinder inline 948 cm³ with liquid cooling, capable of generating up to 125 HP of maximum power and 10.1 kgfm / 98.6 Nm of torque. The gearbox is 6-speed and the fuel tank capacity is 17 liters.