Yamaha's Legacy: Unveiling the Limited Edition MORO 07 Factory Silver eBike
In 1993, Yamaha marked a pivotal moment in the history of biking with its revolutionary Power Assist System (PAS) – a game-changer in the realm of electric bicycles.
Fast forward to 2023, the brand celebrates three decades of eBike excellence with the exclusive Factory Silver MORO 07 Limited Edition, paying homage to its iconic innovation.
Crafted with precision, the MORO 07 boasts a sleek Dual Twin frame, complemented by the striking Factory Silver finish, reminiscent of Yamaha's legendary YZ motocross models.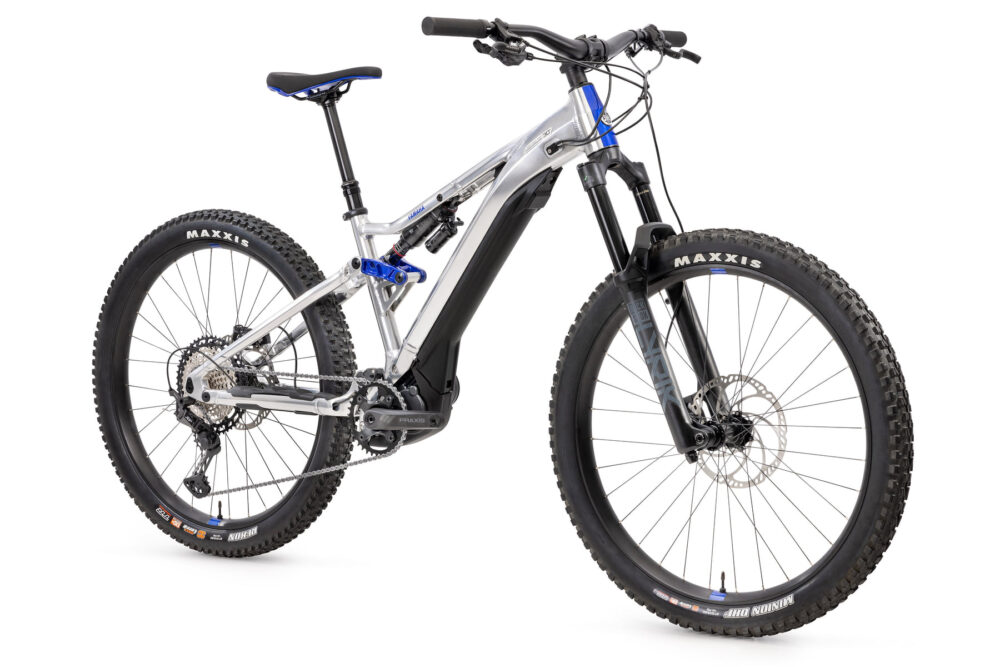 In addition, with blue accents and commemorative graphics, this eMTB bridges the gap between motocross prowess and cutting-edge eBike technology.
Experience the thrill of Yamaha's racing DNA with the compact PW-X3 drive unit, delivering an impressive 85 Nm torque for an unmatched ride.
The Dual Twin frame, engineered in harmony with the PW-X3, ensures unparalleled stability and responsiveness, conquering even the most demanding terrains with ease.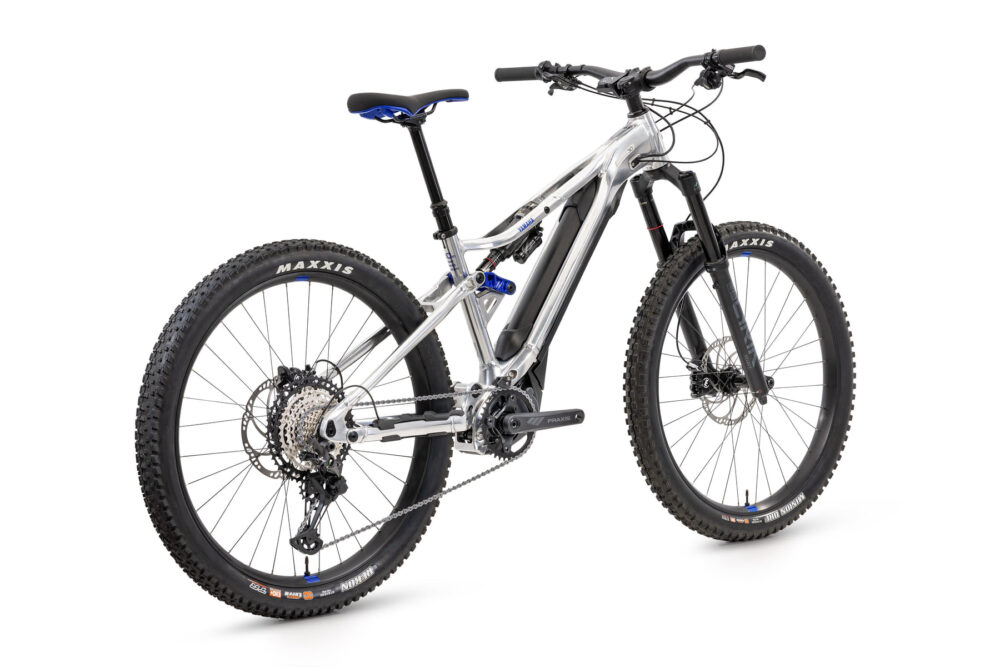 Featuring a state-of-the-art Yamaha Interface X with smartphone connectivity, the MORO 07 lets riders stay connected while conquering the trails.
Coupled with top-notch RockShox suspension, Magura brakes, Shimano drivetrain, and Maxxis tires, this eMTB is a true testament to Yamaha's relentless pursuit of perfection.
With its striking Factory Silver hue, the MORO 07 Limited Edition stands as a testament to Yamaha's 30 years of eBike mastery.
Prepare to embark on a thrilling journey as this exceptional model hits the European market soon. Pricing may vary by country.
photos: Yamaha