Yamaha releases details and specifications of its E01 electric scooter
Yamaha has released details of its E01 electric scooter, a model with a size and power equivalent to the NMax 125. It will be launched in July on a trial basis in Japan, Europe, Taiwan, Indonesia, Thailand and Malaysia, in a sharing fleet.
The company's main product in the electric segment, the E01 will be a scooter equivalent to a 125cc model, which will still receive a final name. It has a modern design, with main headlights positioned as in the R1 supersport motorcycle. It will be tested in some cities in Europe and its public launch is expected in 2023 or 2024.
The Yamaha E01 has a central electric motor with a maximum power of 8.1 kW (11 hp) at 5,000 rpm, and 30 Nm (3.1 kgfm) of torque at 1,950 rpm. With it, this new scooter is capable of reaching up to 100 km/h. In addition, to achieve 'high efficiency and high yield' of battery power, it is equipped with "VCU", "BMS" and "MCU" electronic control devices. The VCU (Vehicle Control Unit), integrates information such as speed sensors and estimated values, sends control signals to the BMS (Battery Management System) and MCU (Motor Control Unit).
In terms of battery, it is equipped with a Lithium-Ion unit (non-removable) of 87.6V and 56.3 Ah, which allows a range of up to 104 km (with an average speed of 60 km/h on flat ground). It can be recharged with 3 types of chargers: fast, regular and portable. With fast, charging time from 0 to 90% is only 1 hour. With the regular charger, the time is 5 hours and with the portable, 14 hours.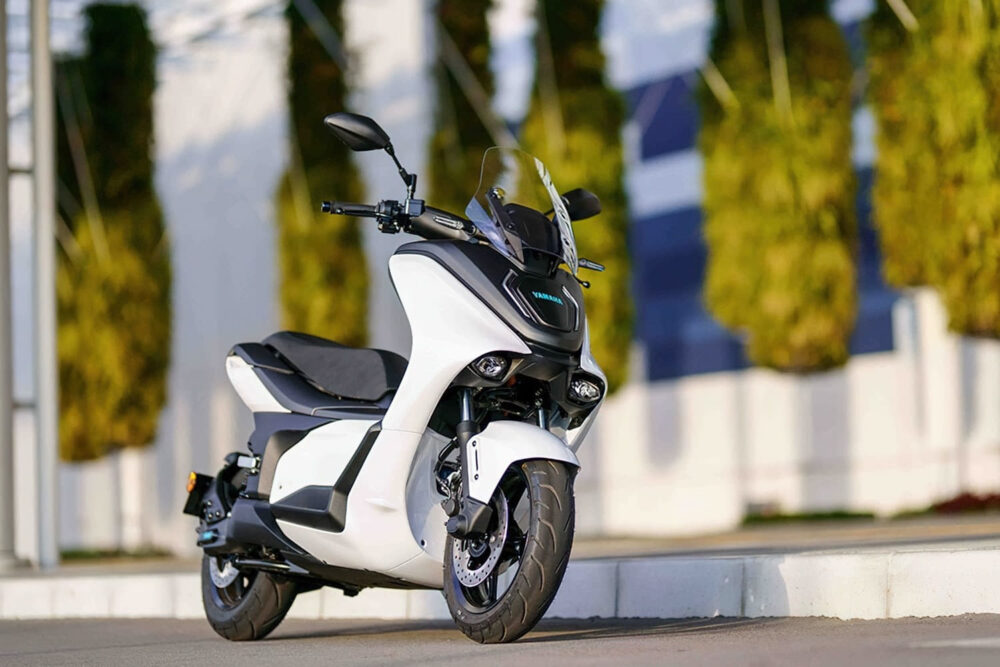 The frame is of the double steel cradle type, similar to that of motorcycles, which has an excellent balance between strength and rigidity and, for the rear wheel suspension, a CF aluminum cast swingarm was adopted, generally used in high-end and sports motorcycles.
Other highlights of the model: Regenerative braking, which reproduces the sensation of engine braking (but does not increase autonomy); 3 power modes (Power, Standard and ECO), digital panel with connected system (3G/LTE/GPS), which allows you to remotely check vehicle information; traction control system; and reverse function (reverse gear).
Finally, the Yamaha E01 is equipped with 13″ alloy wheels, and tires measuring 110/70-13 at the front and 130/70-13 at the rear, and the final transmission is by belt.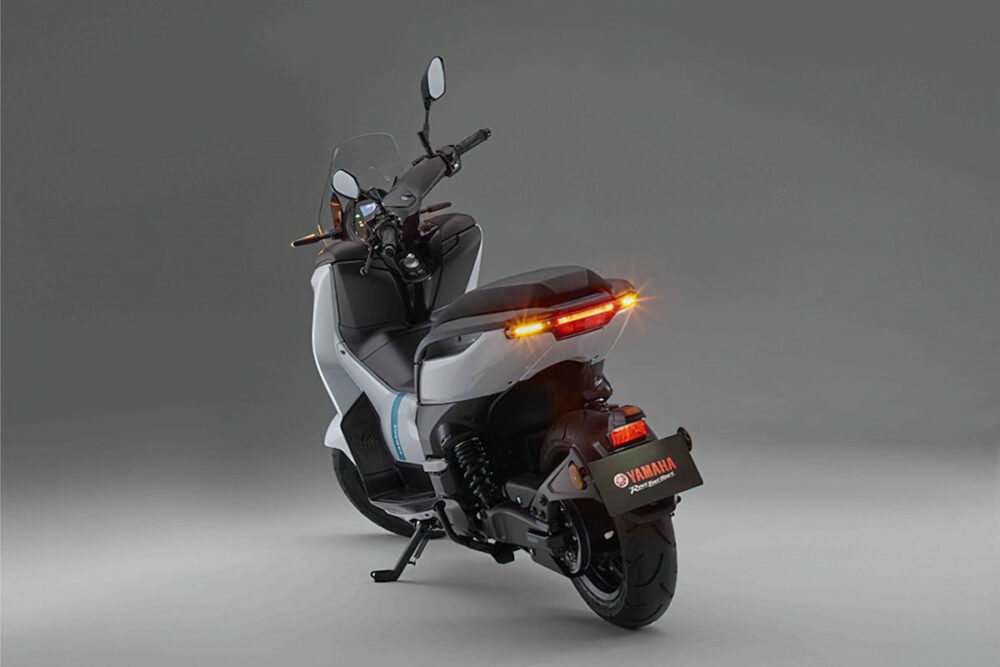 Anyway, for more information about Yamaha Motor UK, visit https://www.yamaha-motor.eu/gb/en/products/motorcycles/.
photos: Yamaha