Kabira Mobility begins delivery of its KM3000 and KM4000 electric motorcycles
Kabira Mobility, manufacturer of India's fastest electric bike, has began nationwide deliveries os its long awaited electric bikes KM3000 and KM4000, from March 2022 through its dealer network.
The KM3000 and KM4000 are the high speed electric motorcycles launched in Feb 2021. Having a top speed of 120 km/h and a max range of 150km, these are, according to the company, the fastest and the longest riding electric bikes present in the nation.
It features a fireproof LiFePO4 battery pack which has been designed specially for the rough Indian conditions. In addition, these bikes have been equipped with powertrain from DeltaEV and have combi-brakes system for improved control and safety of the vehicle.
The KM3000 is an electric sportbike, with 120 km of range and 100 km/h of top speed. The KM4000 is a 'naked' electric bike with 150 km of range and 120 km/h of top speed.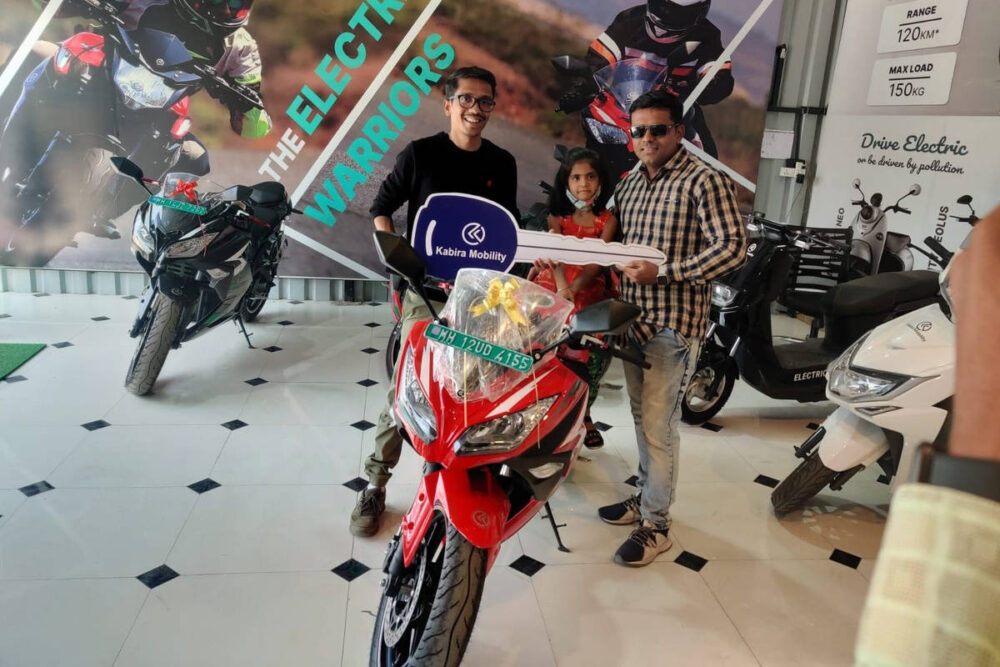 Both bikes can be charged on 2 modes, charging on Eco mode take 6hrs 30mins to fully charge the power packs and Boost mode can charge 80% of the battery in just 50 minutes.
Anyway, for more information, access https://www.kabiramobility.com/.
photos: Kabira