Honda HAWK 11 will be presented in March: Café racer with Africa Twin engine
Honda has announced that it will present the HAWK 11 at the Honda Motorcycle Show 2022, which takes place from March 19 to 21, in Japan. The model appears to be a modern café racer, according to an image released in the first teaser video.
The company has not yet released the technical specifications, but rumors say that the model will be equipped with the Africa Twin's 1100 cm³ engine which it is also present in the new NT1100 tourer.
According to the first image released, the Honda HAWK 11 has a small front fairing with a retro design which is widely used in café racer models. It has a round headlight located right in the center of the fairing. It is modern, LED, with an external LED ring for the DRL (Daytime Running Light).
Honda considers the HAWK 11 as a road sport bike, and it was developed with the concept of a big bike that brings new values and a rewarding motorcycle life to customers, especially experienced riders.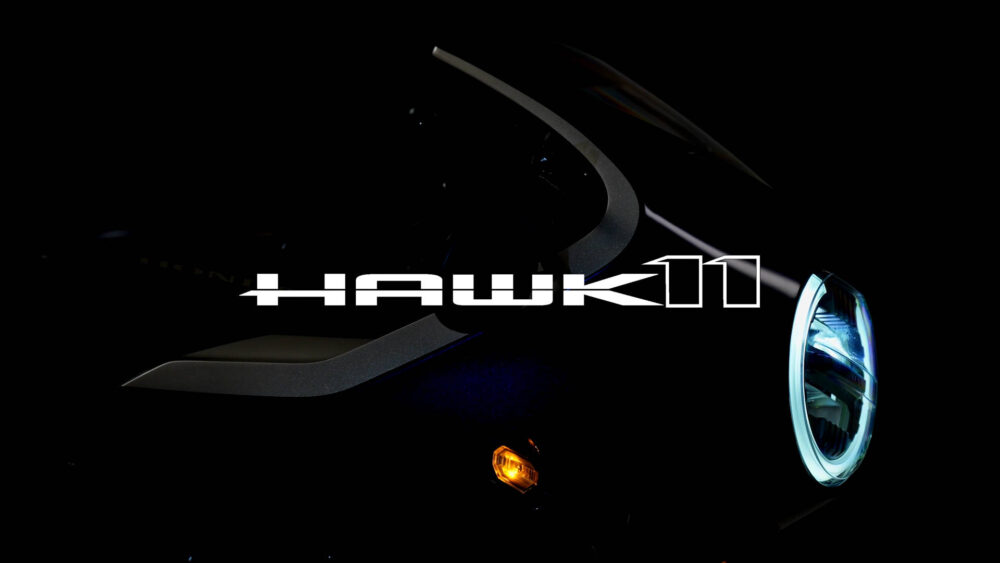 We remind you that the brand has another road custom cruiser bike with the Africa Twin engine, the Rebel 1100. In it, the two-cylinder engine yields 88 HP, much less than the adventurer CRF1100L and the tourer NT1100, which reaches 102 HP. We believe that HAWK 11 will have something close to this last number.
Anyway, we will have to wait for more information. The company has promised new teaser videos for the coming weeks.
For more information about Honda Motor UK, visit https://www.honda.co.uk/motorcycles.html.
photos: Honda