Aprilia launches adventurous sports scooter SR GT in Europe
Aprilia has launched in Europe the SR GT, its adventurous sports scooter, which comes in two versions: 125cc and 200cc. The model has an extremely aggressive and modern design and offers a certain ability to overcome small obstacles.
This is yet another adventurous scooter that enters the market dominated by Honda with its ADV150, ADV350 and X-ADV models, as well as models from other brands such as the Kymco DT X360, for example, among others.
The Aprilia SR GT arrives with the brand's face, and features aggressive and sporty lines, with a front that resembles the RS 660 model. The colors also bring a bit of this identity, with vibrant options such as yellow and red.
In addition, it has items that offer practicality and comfort, such as the windshield, Full-LED lighting, reasonably high suspension, and dual purpose tires.
According to the company, the SR GT has a sporty soul that is clear at first glance, with original and bold lines, sporty finishing details, high-quality materials and Italian style.
Finally, the model is equipped with a 9-liter fuel tank, space under the seat with a capacity of 25 liters, a fully digital LCD panel, and a USB port for smartphone charging.
There are two engine options, both with liquid cooling: 125cc and 174cc. The first unit is capable of generating up to 11 kW (14.75 HP) of maximum power at 8,750 rpm, and 12 Nm of torque at 6,500 rpm. The second option generates up to 13 kW (17.43 HP) of maximum power at 8,500 rpm, and 16.5 Nm of torque at 7,000 rpm.
Anyway, the Aprilia SR GT adventure scooter seems to be a great option for urban use, facing speed bumps, ditches, holes in the asphalt and even dirt roads outside the city.
The SR GT 125 is sold in Italy for €3,990. The SR GT 200 does not go for less than €4,190.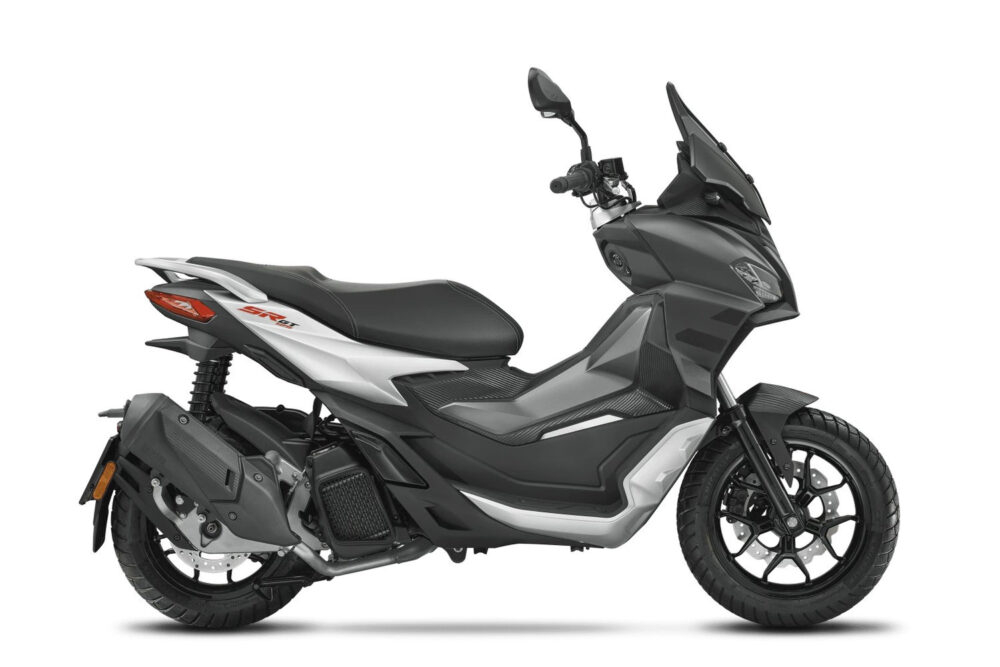 For more information, visit https://www.aprilia.com/en_EN/.
photos: Aprilia