Honda develops 3-wheel electric scooter for micromobility
Honda has announced that it is developing a 3-wheel electric scooter for micromobility through a new company created for this purpose, Striemo Inc., a startup that originated from IGNITION, the company's new business creation program.
Also called 'Striemo', this electric scooter features a balance assist mechanism that allows for stable riding with less likelihood of falling over its entire speed range, from slow walking to cycling.
For this, the unique structure was realized through a precise design, where the center of gravity balance is calculated based on a tenth of a millimeter and an original balance assist mechanism developed for Striemo.
On the Striemo website, they say: "We are micro e-mobility start up founded in Japan. With our patented balance assist technology, we make riding feel as natural as walking. Striemo will make your lifestyle more brilliant."
The company released a video on YouTube with the new scooter in action, showing all its functioning and balance.
Check it out below:
Striemo has released some preliminary technical specifications, which are subject to change in the final product. Check out:
Size: L 1090mm, W 480mm, H 1180mm
Weight ; approx. 20kg
Maximum speed: 25km/h
Ride mode(3mode):1) 6km/h、2) 15km/h、3) 25km/h
Cruising distance per one charge: 30km (Actual measurement, it may change depends on ride)
Charging time: 3.5 hour
According to the company, Striemo is scheduled to go on sale in Japan before the end of this year, and in Europe in 2023.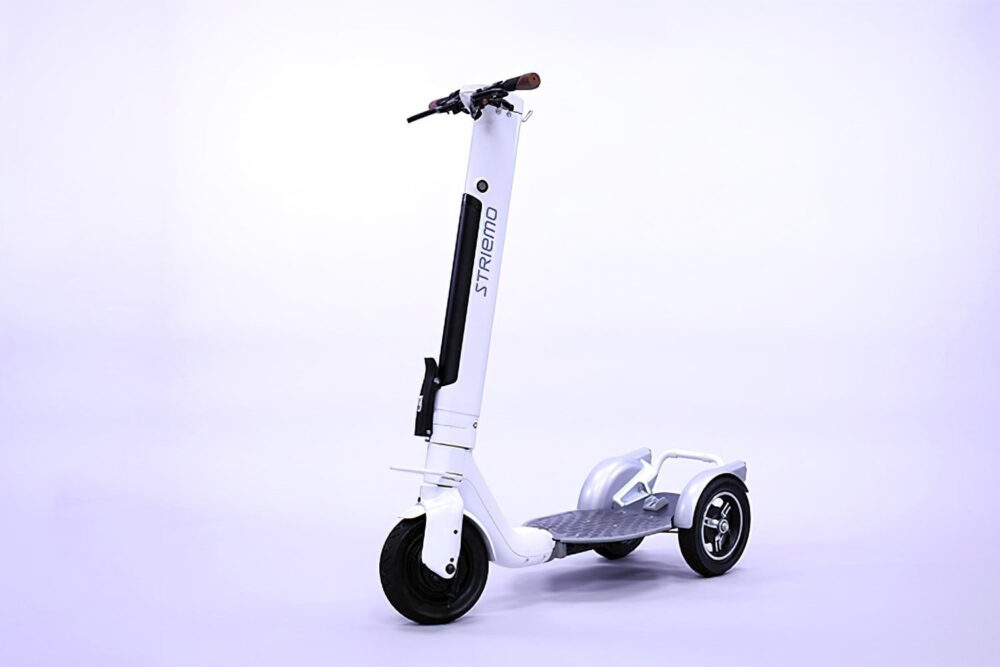 Anyway, for more information about Honda Japan, visit https://www.honda.co.jp/ and about Striemo, visit https://striemo.com/.
photos: Honda / Striemo