Breaking: 2023 BMW R1300GS is Spotted in Tests with Major Changes
It is not new that BMW works on a new version of the R1250GS. In 2019, the company registered the M1300GS name, implying that a version of the 'M' sports division might be on the way.
Now, an entirely new version of the R1250GS could arrive in the next few years: it's the 2023 R1300GS, spotted in tests with major changes, according to the website Motorcycle.com.
According to them and what we can see in the photos, the 2023 R1300GS arrives with an updated design, with a new headlight (in a lower position, inside the "beak" or "schnoz" if you prefer), new tank and new side fairings. Where there is the headlight on the current R1250GS, only a smooth surface appears, which can be used to accommodate the radar system.
Apparently, there is also a change in the chassis, in the front suspension (which may no longer be the traditional GS 'telelever' system), and a new exhaust system with a shorter silencer.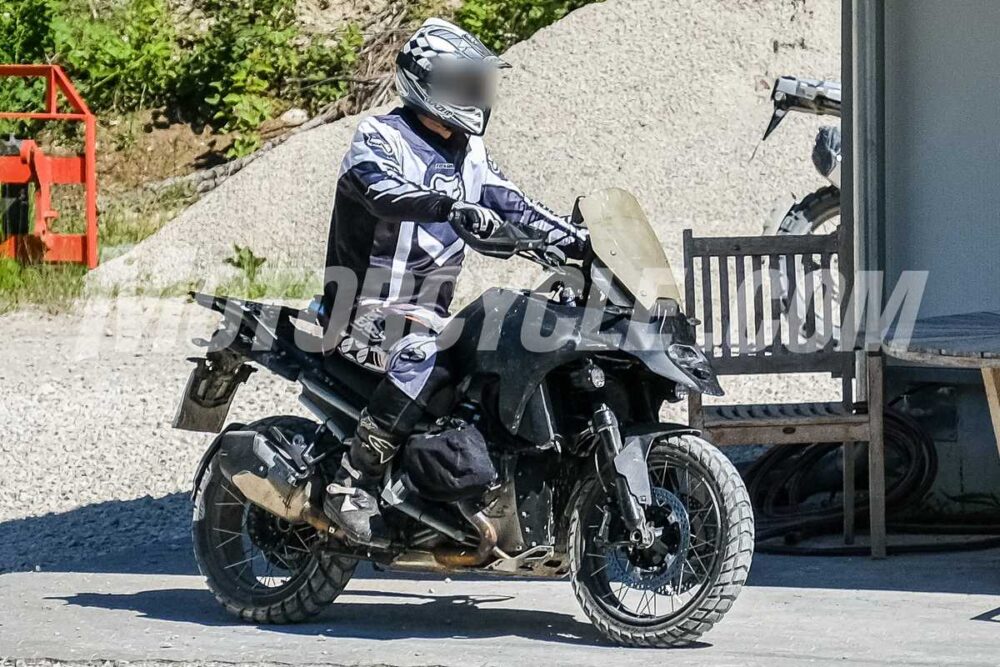 Other changes (at least apparently) show up at the heart of the bike. The engine can increase its cubic capacity to something close to 1300cc and, as they appear with the covered cylinder heads, it is expected that it will be fully liquid-cooled. The fact that the radiator is bigger (at least visually) contributes to this.
Of course, as the model caught is with heavy 'camouflage', which tries to deceive the curious, all the points raised here are, for now, speculations.
Apparently, there are no changes to the wheels, rear single-sided swingarm and secondary transmission system (cardan shaft).
The fact is that, with these images, it is evident that BMW is working on a new generation of its 'Bigtrail' model, and that it may arrive in 2023 with important changes.