Yadea launches three new e-bike models at CES 2023, targeting the US market
Yadea, the world's leading manufacturer of electric two-wheelers, debuted at this year's Consumer Electronics Show (CES) in Las Vegas. The company is implementing a global expansion strategy and choosing to debut at CES 2023 indicates its commitment to that plan.
At the exhibition, the firm unveiled a range of new e-bike models—Innovator, URider S and Trooper 01—with the aim of revolutionizing travel for bike riders across North America.
In 2022, Yadea exhibited its new line of electrically powered vehicles at EUROBIKE and EICMA. The company attracted the attention of dealers with these innovative products.
The Innovator features a magnesium monocoque casting body, as well as front and rear single-arm design—which when folded down enables it to take up less space than any other scooter on the market.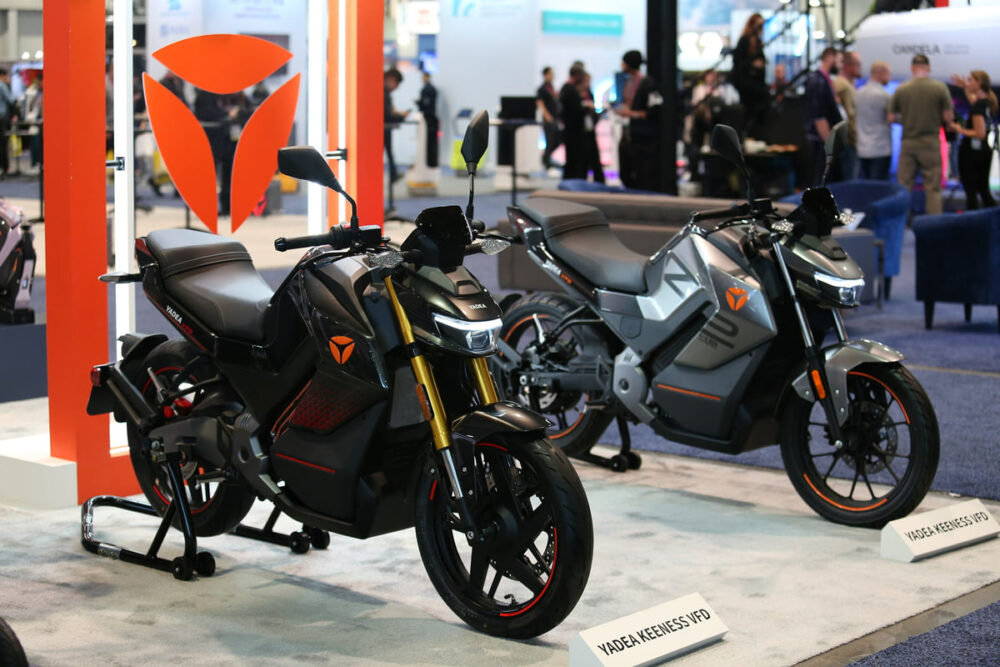 URider S is equipped with a large capacity, high-density LG18650 lithium battery that can be recharged in as little as 4-5 hours by using the included 48V 3 amp fast charger.
Finally, Trooper 01 boasts a futuristic design that resembles the look of a straddle motorcycle. The bike comes equipped with wide tires and superior disc brakes, both features ensuring safe riding on bumpy or poorly paved roads.
Furthermore, the solution comes in a twin-motor 1,000W version and single-motor 750W variation utilizing Electronic Limited Slip Differential (ELSD) technology that prevents slippage when starting or climbing.
Anyway, for more information, access https://www.yadea.com/.
photos: Yadea