Triumph Celebrates Triumph Tiger 900 Aragón Editions: A Year of Dominance and Special Editions
In July 2022, the world witnessed a remarkable feat of two-wheeled endurance as Iván Cervantes clinched victory in the grueling Baja Aragón race. One year on, Triumph is commemorating this extraordinary achievement by launching two exclusive editions: the Tiger 900 Rally Aragón and the Tiger 900 GT Aragón.
These limited-run bikes, available only in 2023, not only pay tribute to Cervantes' triumph but also offer riders a chance to experience the pinnacle of performance and style.
During the demanding 450km race, Iván Cervantes showcased the true capabilities of the Tiger 900 Rally Pro, crossing the finish line an astounding 1 hour and 6 minutes ahead of his competitors. This victory highlighted the Tiger's ability to conquer harsh terrains at the highest level of competition.
The Tiger 900 Aragón editions retain all the impressive specifications, cutting-edge technology, and unrivaled capabilities of the renowned Tiger 900 GT Pro and Rally Pro models. However, they take it a step further by incorporating unique liveries and enhanced features, giving them a distinct race-ready edge.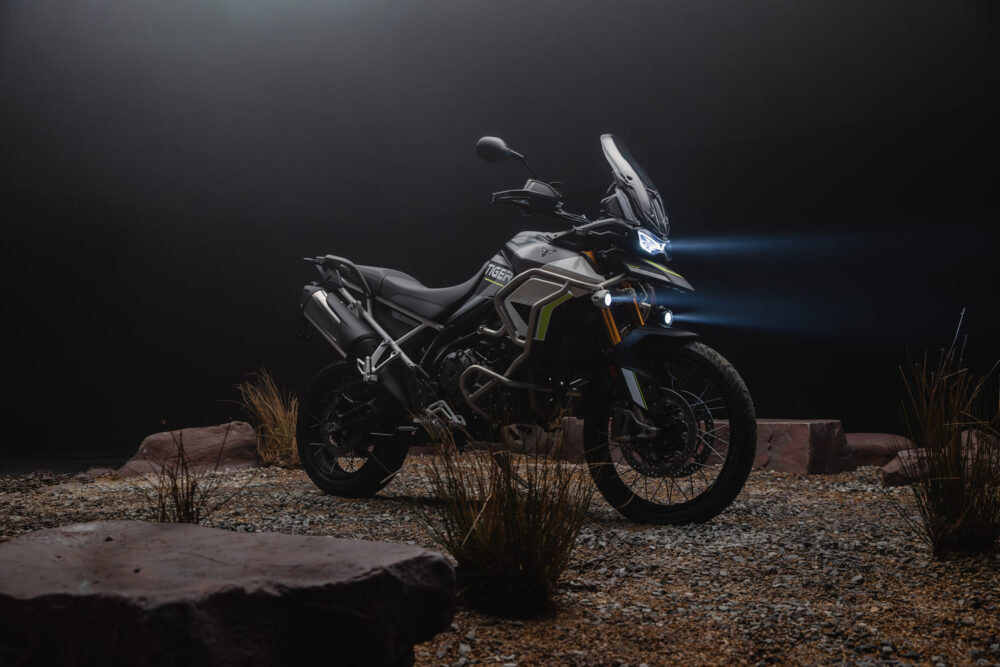 The Tiger 900 Rally Aragón showcases a triple-color combination, blending the alluring shades of Matt Phantom Black, Matt Graphite, and Crystal White. It is further accentuated by eye-catching Racing Yellow highlights, skillfully integrated with the iconic Triumph Tiger and Aragón Edition detailing. Adding a touch of refinement to its rugged appearance, the bike boasts a brand-new twin-color seat design that complements its overall aesthetic.
On the other hand, the Tiger 900 GT Aragón Edition exudes elegance with its triple-color scheme of Diablo Red, Matt Phantom Black, and Crystal White. It also features the signature Triumph Tiger and Aragón Edition detailing and a refreshing twin-color seat design, embodying both boldness and grace.
Under the hood, both editions retain the impressive performance with 87 Nm of peak torque at 7,250 rpm and a slip and assist clutch, providing a thrilling triple-cylinder performance.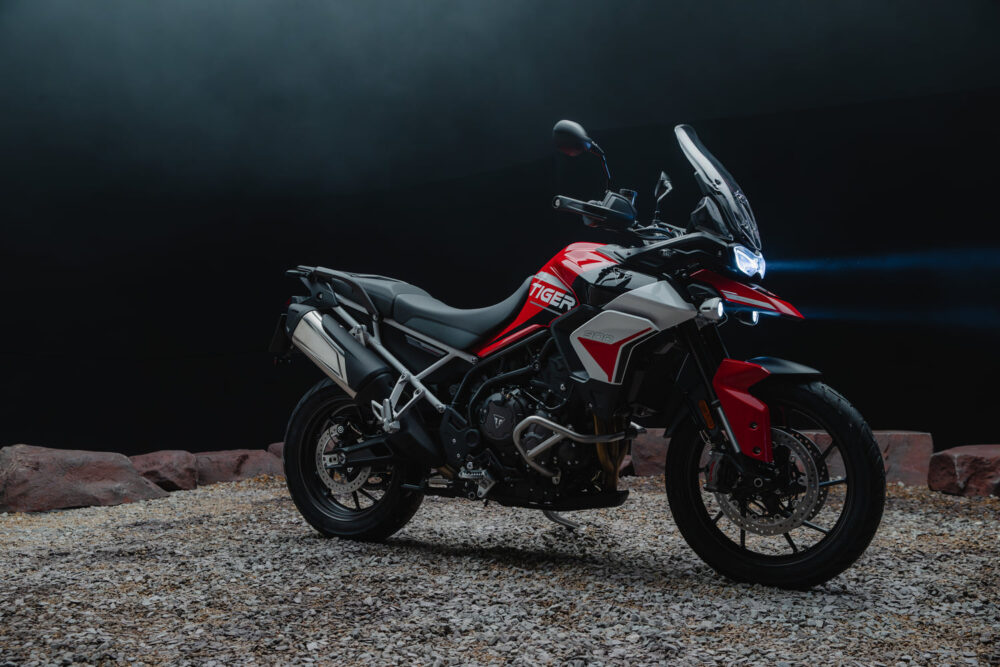 Built on a lightweight modular frame and equipped with high-specification suspension, these new Tiger additions are engineered to optimize both on-road and off-road potential, offering riders the ultimate agile and dynamic handling experience.
Additionally, the Tiger 900 GT Aragón Edition boasts state-of-the-art, fully adjustable 45mm USD Marzocchi cartridge forks, complete with electronically adjustable RSU. In contrast, the Tiger 900 Rally Aragón Edition comes equipped with specially tuned Showa forks, meticulously designed to provide unmatched off-road performance.
Both models come standard with engine protection bars, ensuring riders can explore challenging terrains with confidence. For the Tiger 900 Rally Aragón Edition, additional fuel tank protection bars are included, adding to its competitive and rugged aesthetic.
In conclusion, Triumph's Tiger 900 Aragón Editions stand as a testament to Iván Cervantes' remarkable victory in the Baja Aragón race. These limited-edition bikes not only embody the spirit of triumph but also offer riders an opportunity to experience unparalleled performance, advanced technology, and personalized style.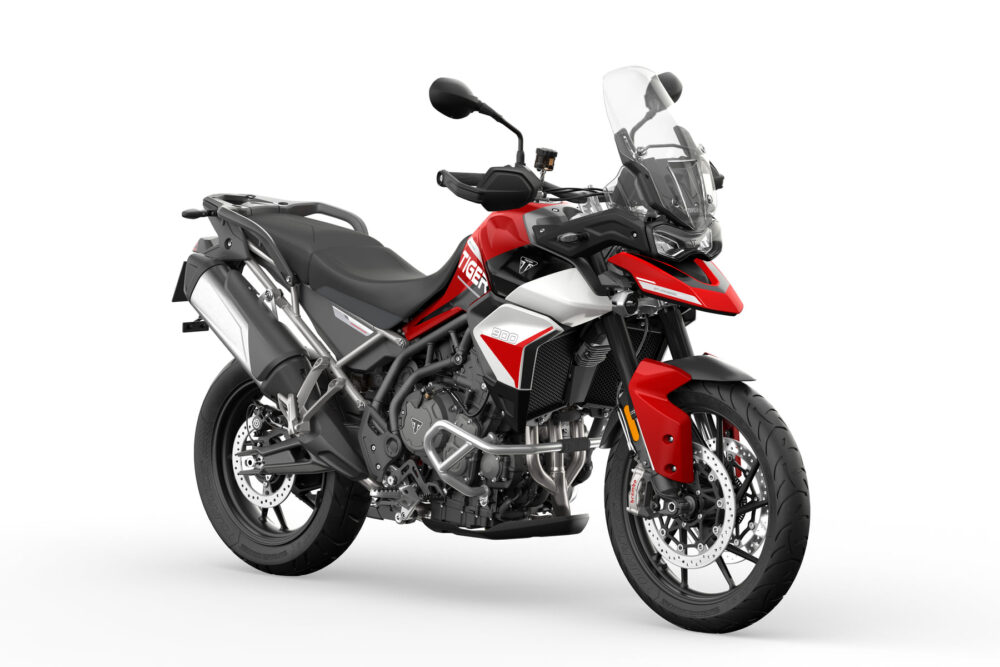 photos: Triumph