Tinbot launches TB-RS1 electric motorcycle in Europe to compete with Zero models
Tinbot launched in Europe the TB-RS1, its 'premium' electric motorcycle, which hits stores for €10,990. It arrives to be an alternative to Zero Motorcycles, especially the SR model.
For those who don't know, Tinbot is a brand of the Kollter group, a Chinese company that was founded in 2017. In 2019, its ES1 model was already being sold in Europe through brands such as Tinbot, Horwin and Artisan. Currently, the company is present in Asia, Africa, Europe, the United Kingdom, Brazil, Chile, Costa Rica, Mexico, Canada and the United States.
The Tinbot TB-SR1 has a design that is very reminiscent of the Zero SR, a muscular 'naked' motorcycle, suitable for urban and road use. To compete with the SR, it arrives at a competitive price, since the American model is sold for €20,490, that is, it is almost 50% cheaper.
According to the company, the TB-SR1 has a central electric motor with a peak power of 35 kW! With it, the bike is capable of reaching up to 120 km/h. Zero's SR model is much more powerful and reaches up to 167 km/h with a 52 kW engine.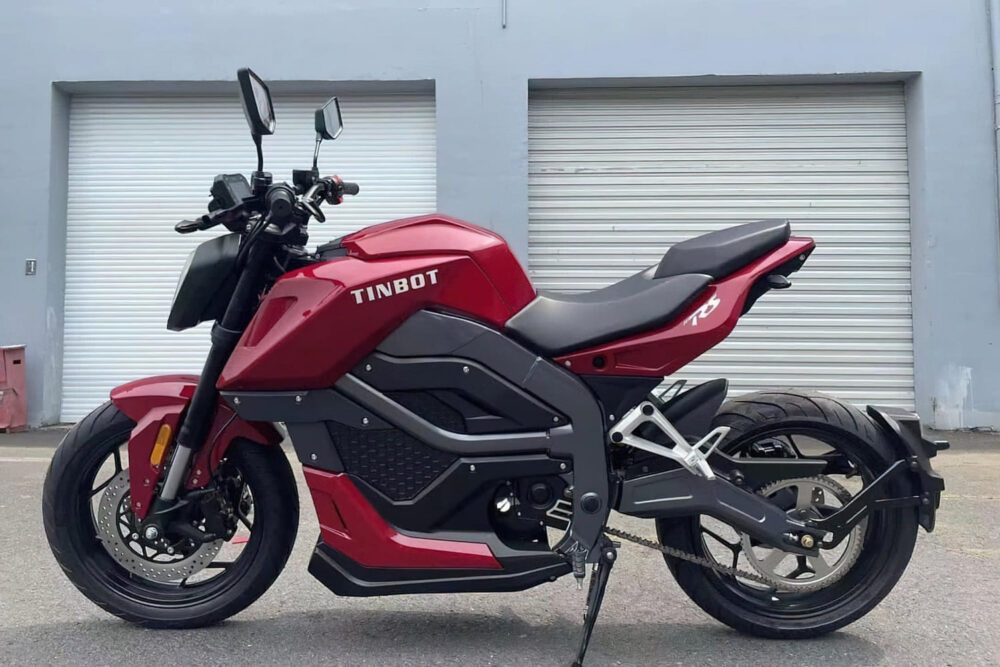 As for the battery, it comes with a 72V and 120Ah unit that allows a range of up to 200 km in the city (with an average speed of 45 km/h) and up to 100 km on the road (average of 90 km/h). The basic Zero SR can reach up to 272 km on one charge, within the urban perimeter.
Finally, the bike is equipped with an integrated 2.0kW charger, ABS brakes, TFT digital touch panel, Full-LED lighting, USB port, smartphone connection via Bluetooth, keyless start, Upside Down front forks, final transmission by belt and 17″ wheels, fitted with tires measuring 110/70-17 at the front and 140/60-17 at the rear.
Finally, the Tinbot TB-RS1 is already on sale in Germany for €10,990 in four color options: Red, Black, Gray and Blue.
For more information, visit https://www.tinbot-tech.com/.