Hero MotoCorp launches its first electric scooter under the new Vida brand
Hero MotoCorp, considered the world's largest motorcycle and scooter manufacturer, has launched in India the V1, its first electric scooter under its new brand 'Vida', which arrives with cutting-edge features, performance and technology to be India's first fully integrated electric scooter.
"The launch of VIDA V1, powered by Hero, heralds a new chapter in sustainable mobility. VIDA meaning 'life', is a promise of a better world. An affirmation of life itself! A quality of life that ensures wellness, vitality, joy, and the permission to dream! the VIDA V1 will play a crucial role by reducing tail-pipe emissions, promoting eco-friendly behavior and leading to a conscious shift in overall consumption patterns. We must redesign the entire value system and ecosystem of a product and service to have meaningful results for the future of our planet. We have taken the responsibility to contribute towards building a sustainable future, so that the generations that come after us inherit a better planet than the one that we live in. With our tagline 'Make Way', VIDA V1 is paving the path to a greener & cleaner planet", said Dr. Pawan Munjal, Hero MotoCorp Chairman and CEO.
Vida V1 was designed and developed at Hero's R&D centers, the Innovation and Technology Center (CIT) in Jaipur, India, and the Hero Tech Center Germany (TCG) near Munich, Germany.
Available in two versions, V1 Pro and V1 Plus, this new scooter comes with the best in the segment, such as a 7″ touchscreen color TFT panel, automotive standard Full-LED lighting, parking assistant, GPS navigation, cruise control and customizable riding modes.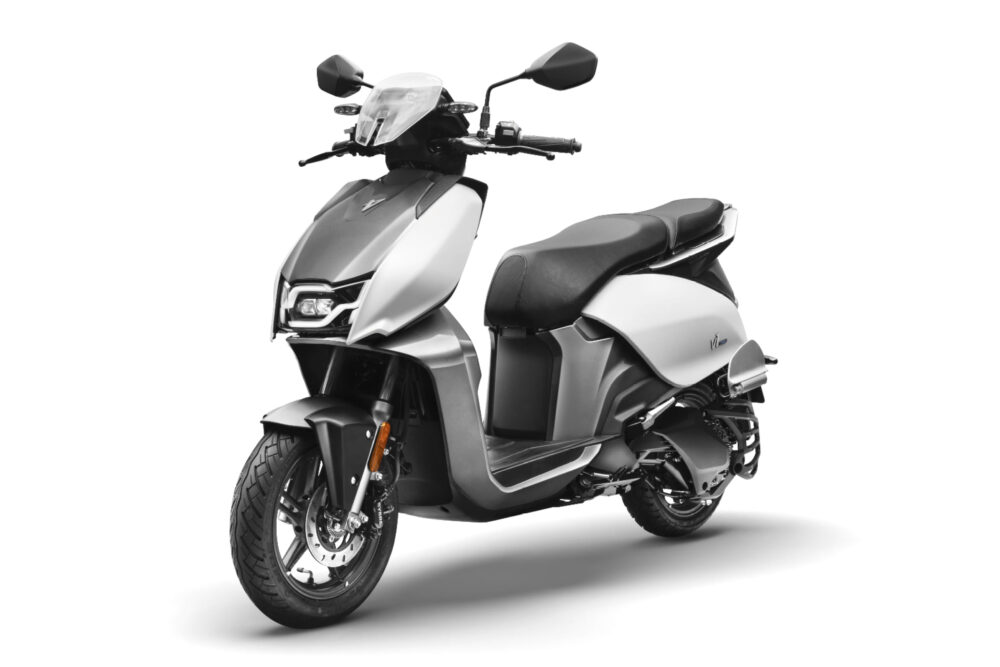 Despite being urban, the Vida V1 can take on roads without problems, as it comes with a 6kW (peak) power motor installed in the rear wheel hub that allows a maximum speed of up to 80 km/h.
In addition, the battery is another point that draws attention in this scooter, as it leaves the store with two units of 1.97 kWh (total of 3.94 kWh) in the V1 Pro version, which allows a range of up to 165 km.
Finally, the model has 4G and Wi-Fi connection, anti-theft alarm, remote immobilization, vehicle diagnostics, SOS alert button, keyless start, and protections IP68 (on the engine), IP67 (on the battery) and IP65 (on the controller).
Vida V1 Pro is sold in India for from INR 139,000 (approximately US$ 1,691), already considering incentives and subsidies. The V1 Plus is a little cheaper and starts at INR 128,000 (US$ 1,557). Available colors are Matte White, Matte Sports Red, Gloss Black and Matte Abrax Orange.
Anyway, for more information, visit https://www.vidaworld.com/.
photos: Hero MotoCorp