Quantum Mobility Makes Strides in Singapore with First Shipment of Electric Scooters
In a significant development for the EV industry, Quantum Mobility, a two-wheeler start-up, has successfully received its first fleet of electric scooters on the shores of Singapore.
The arrival of these eco-friendly vehicles marks a significant step forward in Quantum Mobility's efforts to accelerate the adoption of electric motorcycles, promote sustainable transportation, and reduce carbon emissions.
Singapore, known for its stringent safety standards, has granted approval for the G2 Quantum electric scooter to operate on its roads. The country has long been committed to environmental sustainability and has actively been promoting the adoption of electric vehicles.
Quantum Mobility's electric motorcycles align perfectly with the government's initiatives to encourage cleaner transportation options and reduce reliance on fossil fuels.
Anders Quek, Co-founder and COO of Quantum Mobility, expressed his excitement about the features and capabilities of these electric motorcycles. He highlighted their state-of-the-art technology, sleek design, high reliability, and safe riding capabilities. With a powerful 3000w electric motor, multi-mode riding options, reverse gear, and various other features, riders can enjoy smooth acceleration and a comfortable riding experience.
The G2 Quantum electric scooter offer a range of 90 kilometers on a full charge and can be charged at various Type 2- AC charge stations located throughout the island.
With a charge time of only two hours, riders can conveniently power up their motorcycles and enjoy emissions-free transportation. By replacing traditional gasoline-powered motorcycles, the G2 Quantum offers an environmentally friendly alternative and contributes to reducing Singapore's carbon footprint.
To provide even more charging options, Quantum Volts, a sister company of Quantum Mobility, is taking the lead in deploying charge and swap infrastructure across the island.
This initiative ensures that fleet owners and consumers have easy access to continuous power for their electric motorcycles. Quantum Volts' CEO, Lawrence Oei, emphasizes the company's commitment to addressing the national electrification agenda and delivering a multi-modal charge infrastructure in collaboration with Honda, Yamaha, and Piaggio. This joint effort aims to introduce universality to the proven concept of battery swap technologies.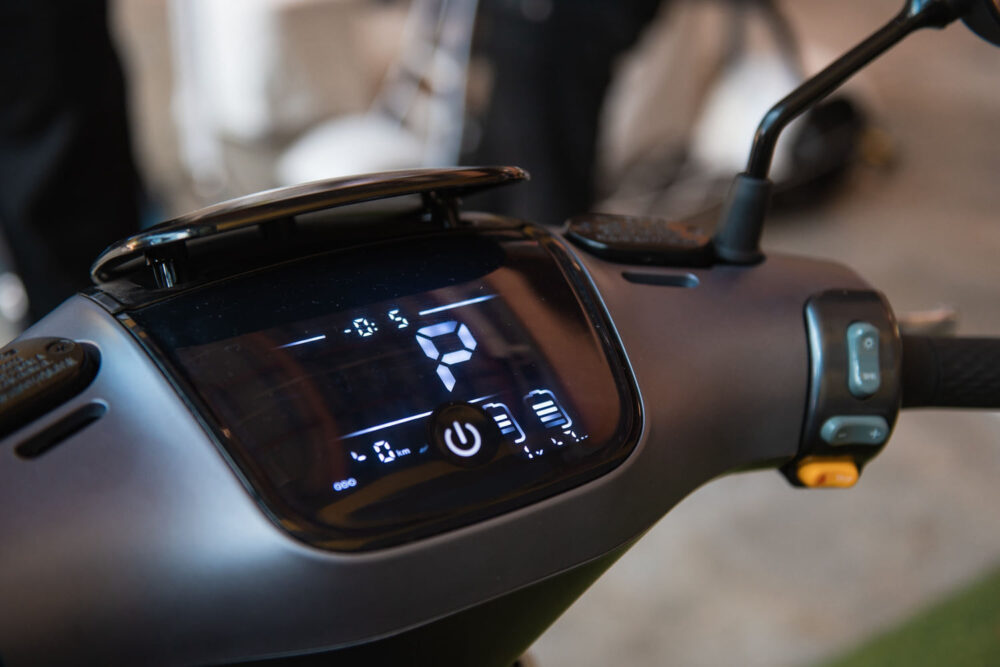 Quantum Volts has also made a bold move by incorporating solar power into their charge infrastructure. This demonstrates the company's dedication to fulfilling the Singapore Green Plan 2030 agenda and establishes Quantum Volts as a Singaporean brand playing its part in sustainability efforts.
Mr. Edmund Lim, Co-Founder and CEO of Quantum Mobility, expressed his enthusiasm for the company's entry into the Singaporean market. He highlighted the suitability of their electric motorcycles for both lifestyle seekers and commercial riders. Lim emphasized Quantum Mobility's commitment to providing sustainable mobility solutions that benefit the environment and enhance the overall riding experience. He believes that Singaporeans, who value both style and sustainability, will embrace these motorcycles with open arms.
Quantum Mobility plans to launch sales in August through road shows and specific online channels. The company aims to accelerate the adoption of electric motorcycles not only in Singapore but also across the APAC region.
photos: Quantum Mobility