Motron, from the KSR group, launches 50cc and 125cc motorcycles plus electric scooters
The Austrian group KSR introduced a new brand of motorcycles and scooters, Motron Motorcycles, which comes with 50cc, 125cc, 400cc and electric models.
The portfolio of the new Austrian brand includes not only motorcycles and classic scooters with a combustion engine, but also three electric scooters and an electric minibike, as well as 50cc models.
All 50cc and electric models have a top speed of 45 km/h, and these have an autonomy between 45 to 70 km.
For all models, MOTRON promises a fair price-performance ratio. The introductory prices of electric vehicles are indicated between €1,899 and €2,999. The 50 cm³ and 125 cm³ combustion scooters are available for €1,499 – €2,299. For motorcycles, the price range goes from €2,799 to €2,999 in the 125cc class, and a price of €4,999 is shown for the Warrior 400.
In terms of motorcycles, the main one that drew attention was the Motron X-Nord 125, a 125cc 'crossover' made for urban use but which allows you to take a light dirt road. The suspensions are enough for soft off-road, but wheels are 17 inches made of aluminum alloy.
The X-Nord 125 engine is a liquid cooled 125cc single cylinder, capable of generating up to 9.3kW (12.47 HP) of maximum power @ 9500 rpm and 9.6 Nm / 0.97kgfm of torque @ 5500rpm.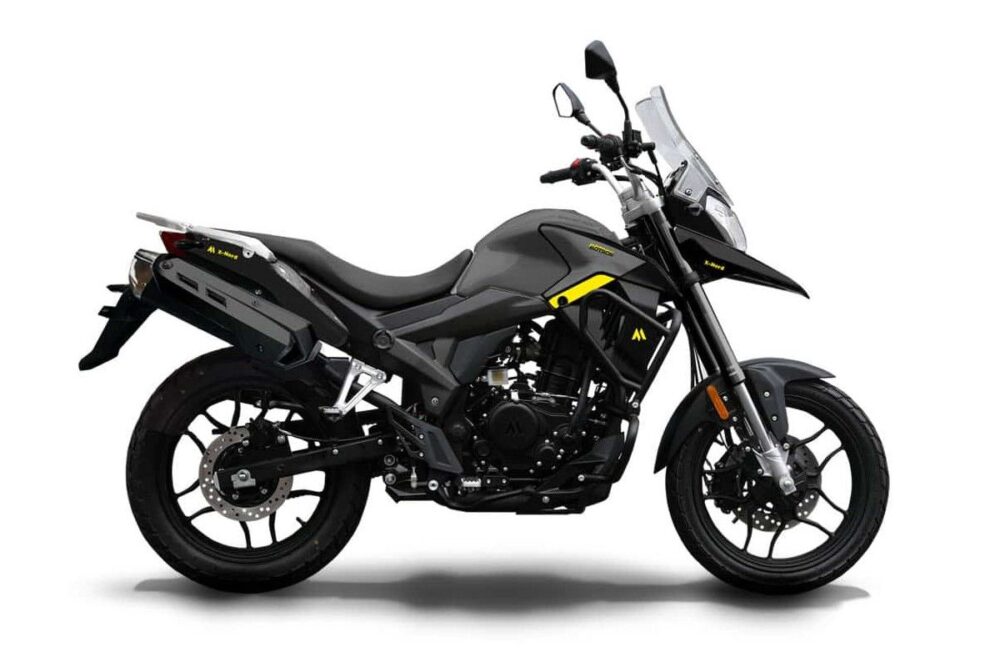 In addition to the X-Nord 125 crossover, there is a 125cc custom bobber called Revolver 125 and a 400cc scrambler called Warrior 400.
Sales of the new MOTRON models will initially focus on the European market, starting in Germany, Austria, Switzerland, Italy, Spain, France, Belgium, Netherlands and Greece. The distribution network will be expanded to other European countries during 2021. There is no sales information in other markets.