Introducing the 2023 Honda EM1 e: – Honda's First Electric Two-Wheeler for Europe
Honda is making its mark in the electric vehicle market with the launch of the 2023 Honda EM1 e: in Europe. The acronym 'EM' in EM1 stands for Electric Moped, and arrives to compete with the Yamaha NEO's.
This exciting development comes after Honda's announcement in September 2022 of their ambitious plan to introduce 10 or more electric two-wheelers globally by 2025, aligning with their commitment to achieving carbon neutrality for all motorcycle line-ups by the 2040s.
The EM1 e: represents Honda's first foray into the world of two-wheeled electric vehicles for European customers. It is a sleek and stylish electric moped designed to cater to a young demographic seeking easy, fun, and emission-free urban transport. With its compact size, flat floor, and smooth styling, the EM1 e: stands out with a unique identity within the Honda range.
In the face of growing regulations around parking in European cities, which increasingly restrict the use of traditional internal combustion engines, the electric vehicle market is flourishing. Honda recognizes this trend and is entering the space with a high-quality choice for both young riders and short-range commuters alike.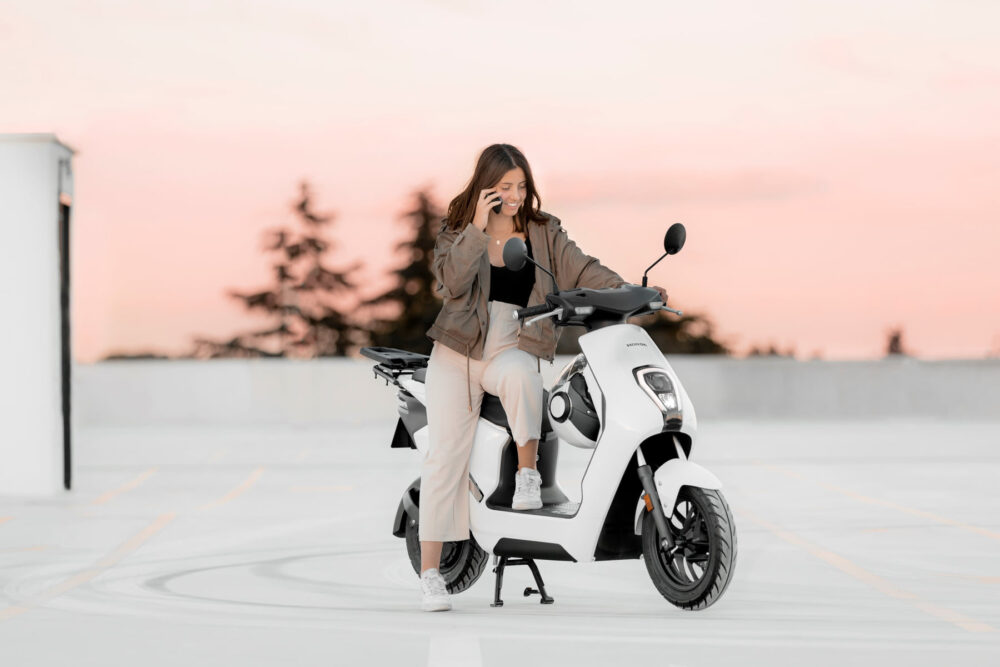 For students and urban dwellers who often undertake short trips within the city, the EM1 e: offers an enticing proposition. It provides a simple, quiet, and environmentally-friendly means of transportation, making journeys to work or college efficient and emission-free.
Model Overview
The EM1 e: incorporates a steel underbone frame, telescopic forks, twin shock absorbers, and disc front/drum rear braking—classic moped features. However, what truly sets it apart are the electric in-wheel motor and Honda's own Honda Mobile Power Pack e:.
The Honda Mobile Power Pack e: is a swappable lithium-ion battery pack that powers the EM1 e:. It can be easily removed from the vehicle and recharged at home using the dedicated charging unit.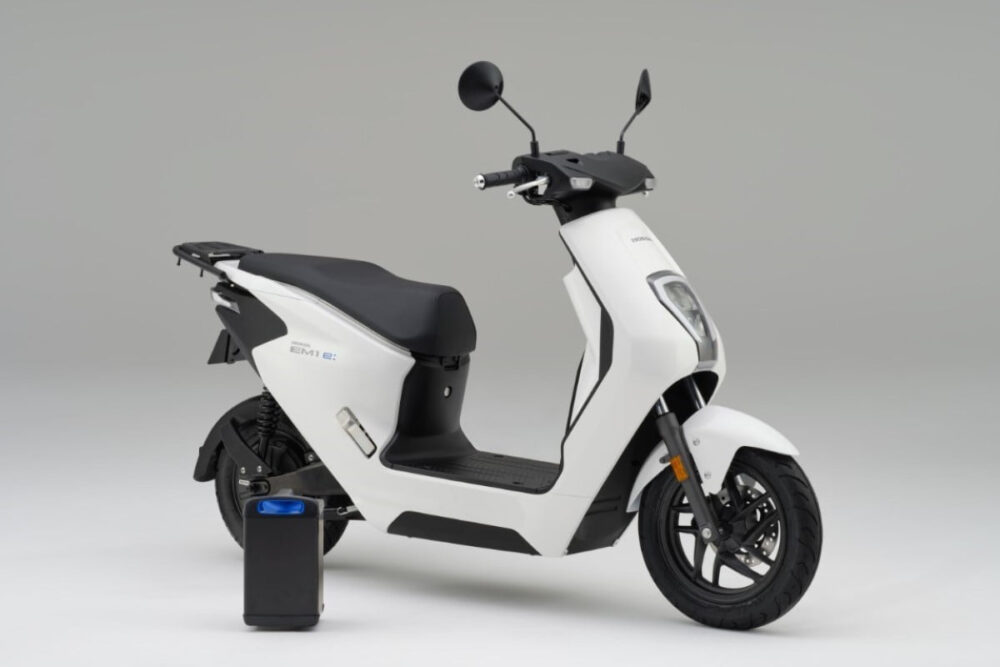 In addition, the EM1 e: comes equipped with a digital dash, high-quality switchgear, long floor area, under-seat storage space, and a USB charging socket. It also features pillion footpegs, a rear carrier, and a side stand for convenient parking.
With a usable range of 41.3km and a top speed of 45.0km/h, the EM1 e: proves to be a capable and practical choice for daily urban commuting needs.
Innovative Sales Method
In addition to its impressive features, the EM1 e: introduces a new sales method to ensure a hassle-free experience for customers.
To eliminate concerns regarding the disposal or recycling of the Honda Mobile Power Pack e:, Honda offers the EM1 e: together with the battery pack and charger through lease, rental, or subscription schemes, depending on the country.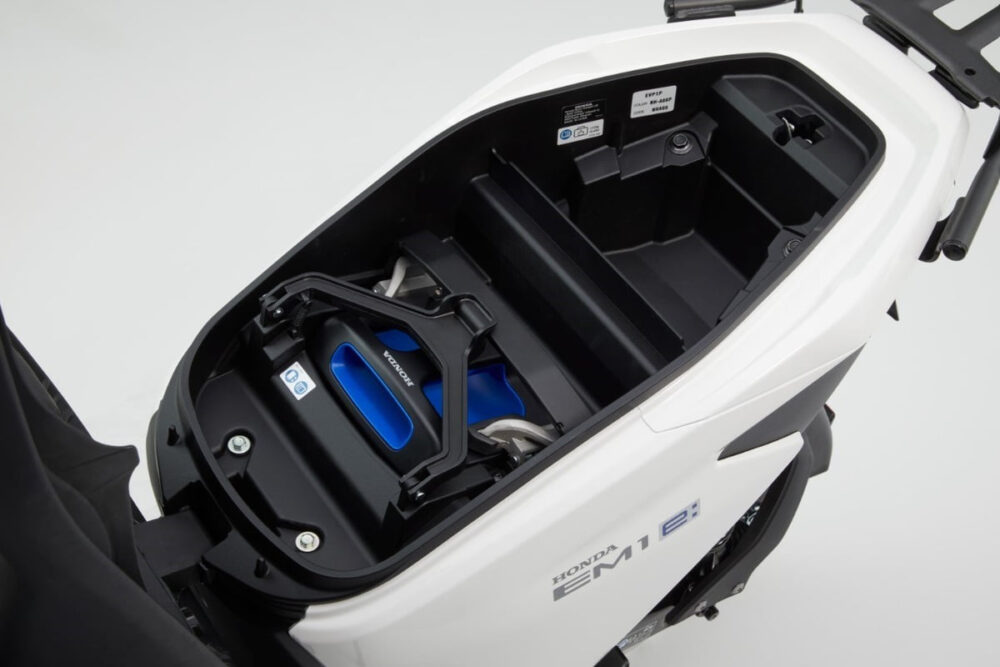 This approach guarantees customers complete peace of mind throughout the lifespan of the EM1 e: regarding the performance of the Honda Mobile Power Pack e: and its eventual disposal.
In conclusion, the 2023 Honda EM1 e: marks Honda's first venture into the electric two-wheeler market in Europe, offering a compelling and eco-friendly transportation solution for young riders and short-range commuters.
photos: Honda