Hop OXO is the new cheap electric motorcycle with up to 150 km of autonomy
Hop Electric launched in India the new OXO, its first urban electric motorcycle, which is one of the cheapest in that country, with up to 150 km of autonomy.
According to the company, the OXO can run up to 150 km on a charge in ECO mode, 100 km in Power mode and 70 km in Sport mode.
In terms of design, it is somewhat similar to street bikes like the Honda XBlade and Yamaha FZ-FI. It features a single headlight, long seat and double shock absorber in the rear, in addition to an upright riding position that favors comfort.
Despite this, it does not leave aside some essential technologies, such as aluminum alloy wheels, disc brakes on both axles with CBS, 100% digital LCD panel, 4G connection (only on OXO X) and App with various functionalities.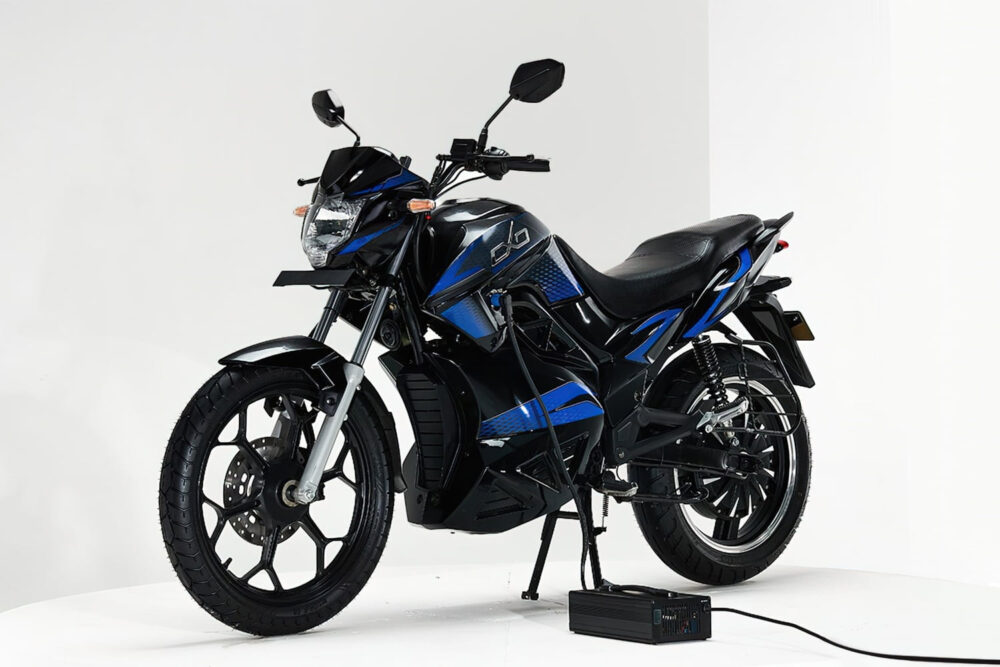 The 4G connection is only available in the 'top of the line' OXO X version and, with it, comes an internet connection, GPS, Bluetooth 5.0 and 128-bit encryption, in addition to the aforementioned application.
The OXO electric motor is installed in the rear wheel hub and has 3 kW of rated power and 5.2 kW of peak power, which allows a maximum speed of up to 90 km/h. The OXO X version has a slightly more powerful engine: 6.3 kW of peak power, which allows a maximum speed of up to 95 km/h. It's enough for urban use.
Finally, the model's battery is Li-Ion 72V and 3.75 kWh which, as mentioned, allows a range of up to 150 km in ECO mode. This battery is not removable, that is, it is fixed, and it takes 5 hours to fully charge from 0 to 100%.
The technology package of both versions is complete with parking assistant, reverse assist, side stand sensor, 5V/2A USB charging port and anti-theft alarm.
Finally, Hop OXO is offered in India for from INR 125,599 (approximately US$ 1,574). The OXO X version starts at INR 140,599 (approximately US$ 1,762). No sales forecast in other countries.
For more information, visit https://hopelectric.in/.
photos: Hop