Honda presents 2023 Air Blade in Vietnam with eSP+ engine and new colors
Honda launched in Vietnam the new 2023 Air Blade, its sports scooter with 125cc and 160cc engines, which arrive with an eSP+ engine and new colors.
The 2023 Air Blade now features the new single cylinder eSP+ 4-valve engine designed with a liquid-cooled, 4-stroke PGM-FI electronic fuel injection system that meets Euro 3 emission standards.
With more power, both models are equipped with specialized silencers and air filters inside the exhaust pipes to optimize fuel efficiency.
In addition, they have the Idling Stop system, which turns off the engine at traffic lights, which reduces noise and fuel consumption, restarting it immediately when accelerating.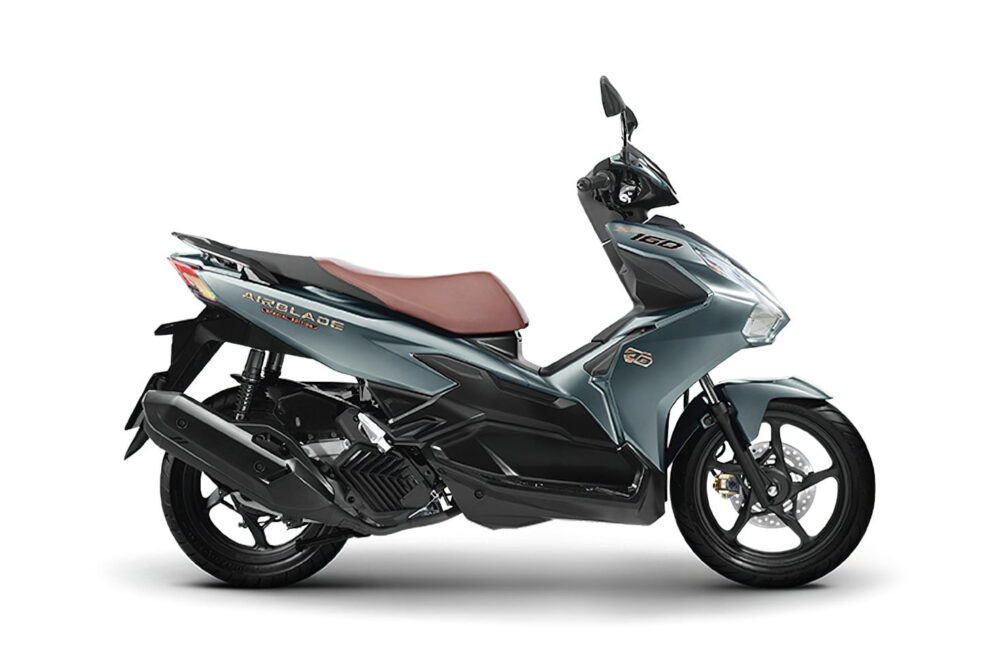 The 125cc version of the 2023 Air Blade has 8.75 kW (11.73 hp) of maximum power and 11.3 Nm (1.13 kgfm) of torque. The 160cc version has 11.2 kW (15.02 hp) of maximum power and 14.6 Nm (1.47 kgfm) of torque. The transmission is CVT automatic and the fuel tank capacity is 4.4 liters.
About the embedded technology set, the 2023 Air Blade has Full-LED lighting, LCD digital panel, USB socket for cell phone charging, Honda SMART Key, space under the seat with 23.2 liters of capacity and ABS (160cc) and CBS (125cc) brakes.
Finally, the available colors are as follows: The Standard 160cc Air Blade version has 3 colors, Blue Grey, Red Gray and Black Gray. The special 160cc version has the color Blue/Grey/Black, with the "SP160" logo highlighted. The Standard Air Blade 125cc version has 2 colors, Black Blue and Red Black. On the special 125cc version, it's a combination of matte black and gloss black, and a prominent black and gold "AB" logo.
The 2023 Air Blade 160 starts at 55,990,000 VND. The 2023 Air Blade 125 does not go for less than 42,090,000 VND.
Anyway, for more information, access https://www.honda.com.vn/.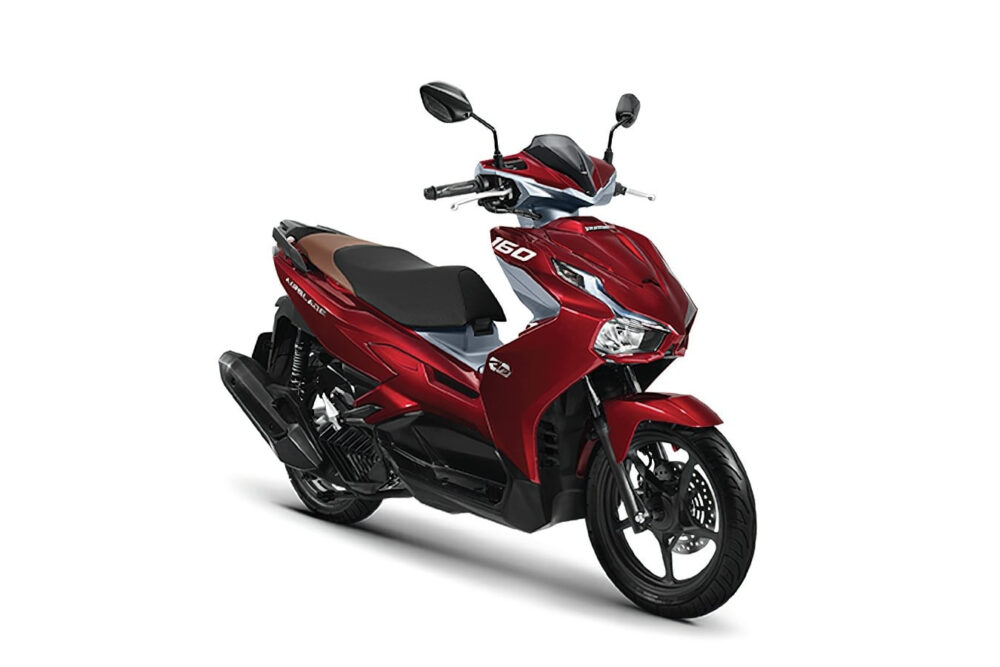 photos: Honda