Hero MotoCorp and Zero Motorcycles Forge Alliance to Revolutionize Premium Electric Motorcycles
In a groundbreaking move that is set to reshape the landscape of the motorcycle industry, Hero MotoCorp, the world's largest manufacturer of motorcycles and scooters, has joined forces with Zero Motorcycles, the California-based pioneer of premium electric motorcycles and powertrains.
The collaboration marks a significant milestone in the quest for sustainable and clean mobility solutions, as the two companies combine their expertise to produce a new line of cutting-edge electric motorcycles.
The strategic partnership leverages the strengths of both Hero MotoCorp and Zero Motorcycles. Zero Motorcycles, renowned as the global leader in electric motorcycles and powertrains, brings its state-of-the-art technology and unparalleled knowledge in developing electric propulsion systems and motorcycles to the table. Their motorcycles, born from the union of Silicon Valley technology and the spirit of traditional motorcycles, have already captivated riders around the world.
On the other hand, Hero MotoCorp contributes its vast manufacturing, sourcing, and marketing capabilities, thanks to its position as the world's largest motorcycle maker. With the collaboration, Hero MotoCorp aims to accelerate the transition to electric mobility, not only in India but also across global markets. In September 2022, the Hero MotoCorp Board approved an equity investment of up to US$60 million in Zero Motorcycles, solidifying their commitment to this transformative partnership.
Dr. Pawan Munjal, the Chairman and CEO of Hero MotoCorp, expressed his enthusiasm, saying, "Our partnership with Zero Motorcycles is a significant milestone in our journey towards ushering in an era of sustainable clean technology in the mobility space. With Zero as our partner, we look forward to accelerating the transition to electric mobility in India and across our global markets."
Echoing Dr. Munjal's sentiment, Mr. Sam Paschel, CEO of Zero Motorcycles, shared his excitement, stating, "We are delighted to have Hero MotoCorp—the world's largest motorcycle maker—as our partner. Our companies are both committed to transforming the riding experience and bringing remarkable, innovative products to the world. With these shared passions, we look forward to delivering exceptional value, performance, and fun for our customers."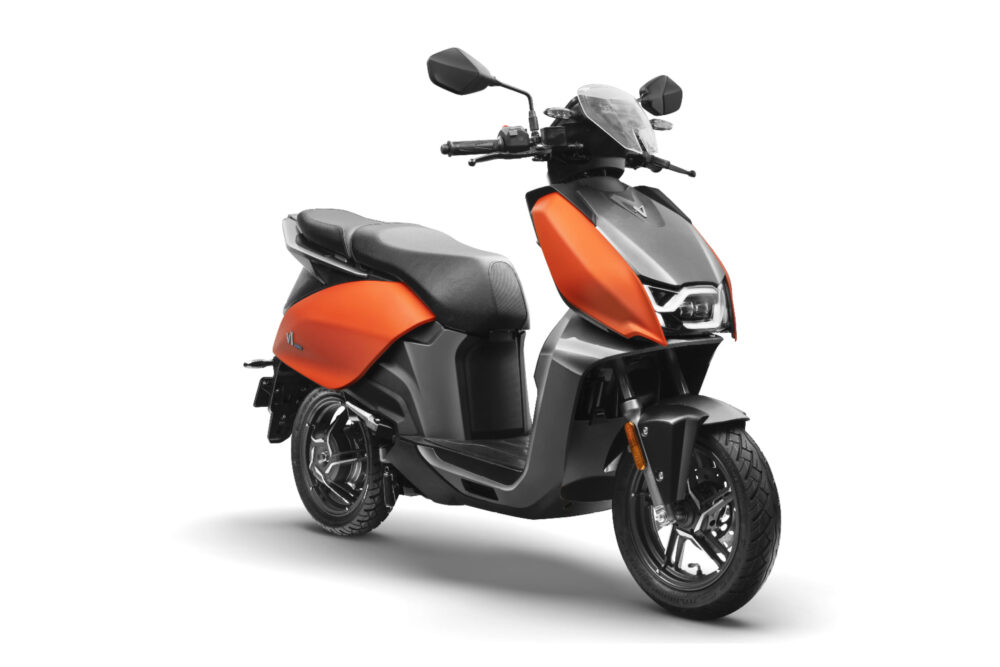 This collaboration between Hero MotoCorp and Zero Motorcycles aligns seamlessly with Hero MotoCorp's vision of being the future of mobility. The company has been actively pursuing initiatives in the emerging mobility space, particularly in electric vehicles (EVs). Through their emerging mobility brand, VIDA, Powered by Hero, they have already unveiled their first EV, the VIDA V1 scooter, and have commenced operations of their public charging infrastructure in Bengaluru, Delhi, and Jaipur.
In a bid to support the growing demand for electric vehicles, Hero MotoCorp has set up nearly 300 charging points across the three cities for public use, providing convenient access to charging facilities for EV owners. By integrating the production capabilities of Hero MotoCorp and the advanced technology of Zero Motorcycles, the collaboration seeks to create a range of premium electric motorcycles that offer exceptional performance, unrivaled quality, and a thrilling riding experience.
As the world grapples with environmental challenges and the need for sustainable transportation solutions becomes more pressing, the collaboration between Hero MotoCorp and Zero Motorcycles represents a bold step towards a greener and cleaner future.
With their combined expertise, resources, and shared vision, the two companies are poised to revolutionize the electric motorcycle market, setting new benchmarks for performance, design, and overall customer satisfaction.
photos: Zero and Hero